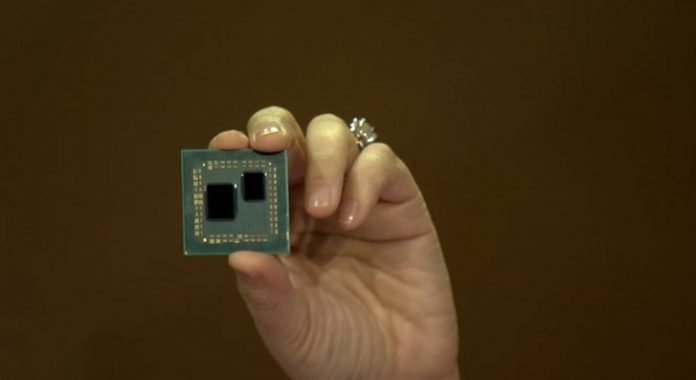 This year at CES 2019, AMD showed an 8-core Zen 2 processor there was wide speculation that this process can also accommodate a Die, the highest composition of 16 core version. Now a 12-core Zen 2 processor is found in the sample database confirming this speculation.
AMD Eng Sample: 2D3212BGMCWH2_37/34_N
AM4, 1 CPU, 12 cores, 24 threads
Motherboard AMD Myrtle-MTShttps://t.co/9G0Tt11bOe

— APISAK (@TUM_APISAK) January 24, 2019
TUM_APISAK found a 12-core, 24-threaded sample in the AMD UserBenchmark database. The engineering sample was identified as a Matisse processor with an "H2" tag at the end of the product string. The chip was also tested on the AMD Myrtle-MS development board, which is known as the AM4 test platform.
Test results show that this CPU is 12-core 24-wire, 3.4 GHz clock speed and 3.6 GHz acceleration frequency, TDP is 105W, these results may not represent the final clock speed.

The chip's single-core floating-point score is about 13% higher than the current Ryzen 7 2700X, which may be due to increased throughput per clock instruction (IPC).
x