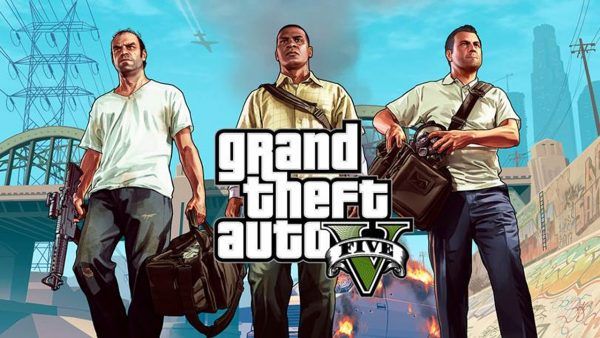 According to a report by
MarketWatch
,
Grand Theft Auto 5
is now the most profitable entertainment title ever, leaving behind any film, book or video game previously.
The site reports that with 90 million sales worldwide, and $6 billion in revenue, GTA V is the "most financially successful media title of all time". While the report primarily makes comparisons with film, this almost certainly encompasses books, music and other entertainment products as well.
Grand Theft Auto V was the sixth biggest selling game of 2018 in the US, the third biggest game in  Europe, and still capable of topping the charts four years after release.
The $6 billion revenues, for example, is far past the $4 billion achieved by best-selling films such as
Star Wars
and Gone with the Wind (adjusted for inflation, and adding DVD sales to the $3 billion box office receipts).
Even the highest grossing film of all time – James Cameron's Avatar, which made $2.8 billion – fails to match even half the money taken by Grand Theft Auto.
Grand Theft Auto is the clear winner within the games space of course. The closest competitors include Call of Duty:
Modern Warfare 3
and
Black Ops
, which achieved 26.5 million and 24.2 million sales respectively – far short of GTA V's total unit count
.
Of course, there are a few extenuating circumstances
. The regularly updated and expanded online multiplayer goes far beyond that of GTA V's predecessors or even other AAA games (most of which stop releasing post-launch content within a year of release).
Cowen analyst Doug Creutz stressed that Grand Theft Auto V remains a "wild outlier", with few other console titles likely to ever achieve such success.
Even the upcoming Red Dead Redemption 2 or a far-flung Grand Theft Auto VI is unlikely to match these sales.
"That's not to say Rockstar won't have other big hits – it may – but another GTA V isn't likely," said Creutz. "Michael Jackson had a lot of hit albums but he only had one Thriller."