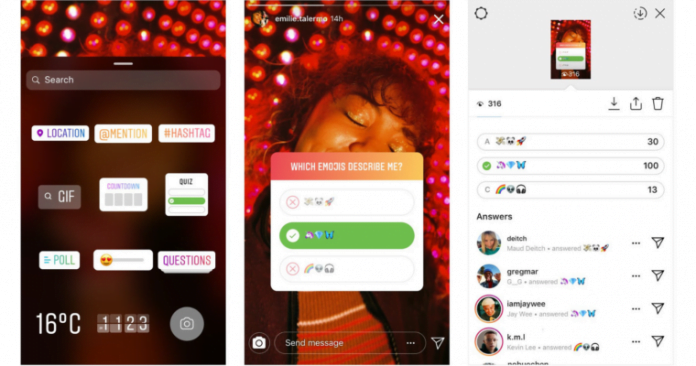 A new sticker is present on Instagram Stories. This "Quiz sticker" or newly released quiz sticker can be used to interact via Instagram Stories. With this sticker, users can throw questions with a maximum of four answer choices.
Followers on Instagram can respond by selecting the available answers. The use of this feature is very easy. Like the use of other stickers, users simply insert it into the photo or video that was made. After creating a photo or video that you want to share via Instagram Stories, open the sticker gallery by tapping the "smiley" icon in the top right corner. Then select the sticker quiz (Quiz), and write the question and answer choices you want to display.
Also Read: Infinix Smart 3 Plus With Triple Rear Cameras, Helio A22 Launched in India
Don't forget to mark which answer is correct, so that later can be seen by followers who try to answer. The question giver can also see what are the answers from the followers. Users can also change the colour of the question table by tapping the round palette icon at the top of the screen. This feature has been launched on the Android and iOS platforms. If you don't have it, users can update their Instagram version to the newest. But if you still can't, be patient, because this feature is released in stages in each region.
The questions sticker is available as part of Instagram version 52 on iOS and Android.