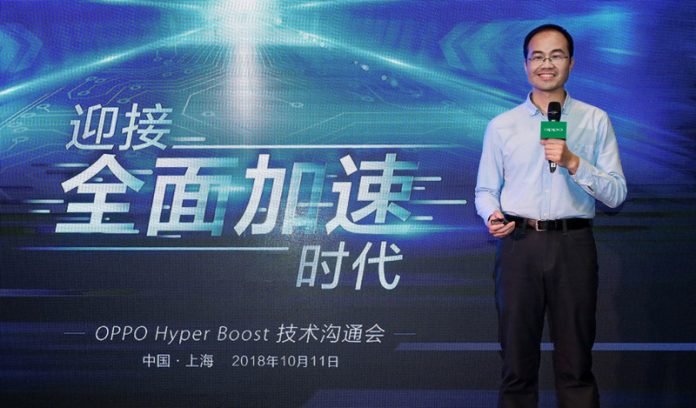 Oppo promises new GPU enhancement technology for its smartphones. In an event in Shanghai, Tongkok. They introduced the Hyper Boost technology which is claimed to be able to adjust device frequencies 100 times faster than before.
In addition to acceleration in the gaming sector, Hyper Boost also helps in optimizing performance for certain applications and of course for the entire system, regardless of whether it is supported by MediaTek or Qualcomm processors. The holistic approach of OPPO claims to be able to increase the application loading speed by 31.91%.
In its official press release, Hyper Boost is said to provide more than 50 solutions for system level optimization and 39 solutions for application-level optimization. For games, Honor of Kings and PUBG are one of 11 games that will benefit from Hyper Boost.
In terms of system performance, Hyper Boost adopts a new function called Behavior Aware Scheduling (BAS) that dynamically adjusts the underlying component frequency in units of 0.2 milliseconds, compared to a 20 millisecond unit on the Android Linux kernel. To realize this technology, OPPO works with Tencent, Netease and game engine engines such as Unreal, Unity, Cocos, WeChat, Mobile Taobao, and Mobile QQ.
OPPO also said that this technology combines the characteristics of AI (artificial intelligence) to make the process more efficient in the future. The lucky devices that will get this technology are the Oppo R17 and R17 Pro. Other devices are believed to follow in the future by OTA (Over-the-Air) updates.