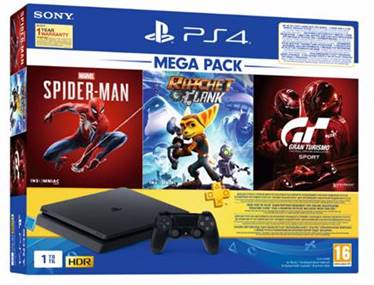 With the launch of PlayStation 5 is just a few months away, Sony India launched a new PS4 bundle: 1TB PS4 MEGAPACK which includes PlayStation 4 Slim 1 TB (Console), GTS SpecII (GAME), Rachet & Clank (GAME), Spiderman (GAME), PS+ (3 M Subscription Card) at a special festive Promo price of Rs. 27,990
With the launch of Xbox series S which costs roughly around Rs 35,000 in India and with the Nvidia RTX 3000 series with both of them being more future-proof and the support for the new Ray-Tracing. The new PS4 Mega Pack is hard to recommend with as the new titles will be all PS5 exclusive you will miss on a lot of things in future.
Well, if you are on a super-tight budget and there is no hope for you to extend your budget then this PS4 Mega Pack is the right choice for you. With 3 additional bundled games and 3 months of PlayStation + Subscription to sweeten the deal.