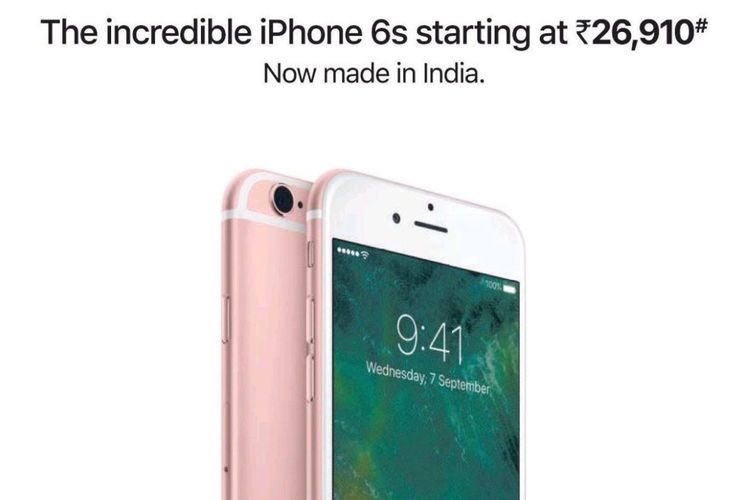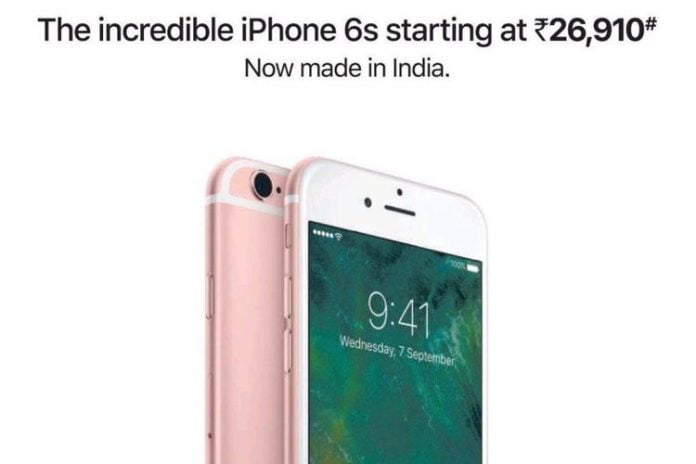 Apple has been trying to reborn iPhone 6s in India. The Apple India team is aggressively campaigning for iPhone 6s which is produced again at lower prices. As per the posters in circulation, the Indian version of iPhone 6s is sold for Rs 26,910 rupees, much cheaper than the iPhone 6S tag when it first rolled out in India in 2015, starting at Rs 72,000. The iPhone 6s price tag that is sold again is also still lower than the iPhone 7 in India which is currently pegged at Rs 39,000.
Apple has indeed been producing iPhone 6s in India since mid-2018. One of Apple's suppliers, Winstrom confirmed the news. They started supplying iPhone components to India in March 2018. The iPhone 6s is equipped with a 12-megapixel camera that can record video with 4K resolution, Retina HD display and Apple A9 chip. Apple's move to produce the iPhone line locally is referred to as a way to avoid the import tax imposed by the Indian government. That said, Apple also plans to produce high-end iPhone lines in India in the future.
Also Read: Xiaomi Announces Redmi Note 7S with 48MP Camera and Snapdargon 660
Although some parties are reportedly doubtful about the plan. Apple does have to work in India because the mobile market there is more populated by Chinese vendors. As an effort to promote the iPhone 6s, Apple also stopped selling iPhone 6 in the country. The Apple team in India was overhauled. Apple's market share in India is very small. Apple is also trying to meet domestic content in India by 30 per cent to get approval to open the Apple Store.