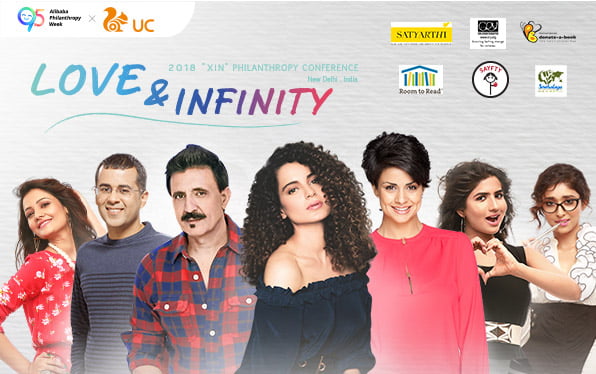 On the UN International Day of Charity in memory of Mother Teresa, the Alibaba Foundation, a private charity fund established by Alibaba Group hosted the Global Forum of the XIN Philanthropy Conference 2018. It is the first conference of this kind to be held out of China.
With 95 Philanthropy Week hosted 1st time outside China
 

Alibaba Group's Mission Million Books, aims to complete the million book donation target by end of the year
 

UC unveils UC Hope – UC Charity News Channel and partners with 10 India charitable organisations to arouse public awareness
UC initiates online women empowerment campaign #Shedeservestoknow, associates Bollywood celebrity Kangana Ranaut
The Alibaba philanthropy Launched in 2016, is an important representation of Alibaba Group's commitment to encouraging inclusive, universal and sustainable growth for businesses and communities alike – all for the greater benefit of people. The Global Forum held in Delhi was under the theme of 'Love and Infinity' advocates for a wide public awareness and actions on Education, Children Protection and Women Empowerment. Alibaba Group regards India as a major part of its philanthropy roadmap, while UC's philanthropic mission in India is to bridge the Digital Divide as much as possible.
"As the world's first Internet company that integrates philanthropy into its core strategy," stated on the occasion by Shunyan Zhu, President of UC, Alibaba Digital Media and Entertainment Group, "Alibaba's philanthropy is without a border. That's why we take the XIN Philanthropy Conference out of China for the first time, here in India. It shows the importance of India for Alibaba. This is also the first time our Internet plus Philanthropy Model has set its foot on the global path."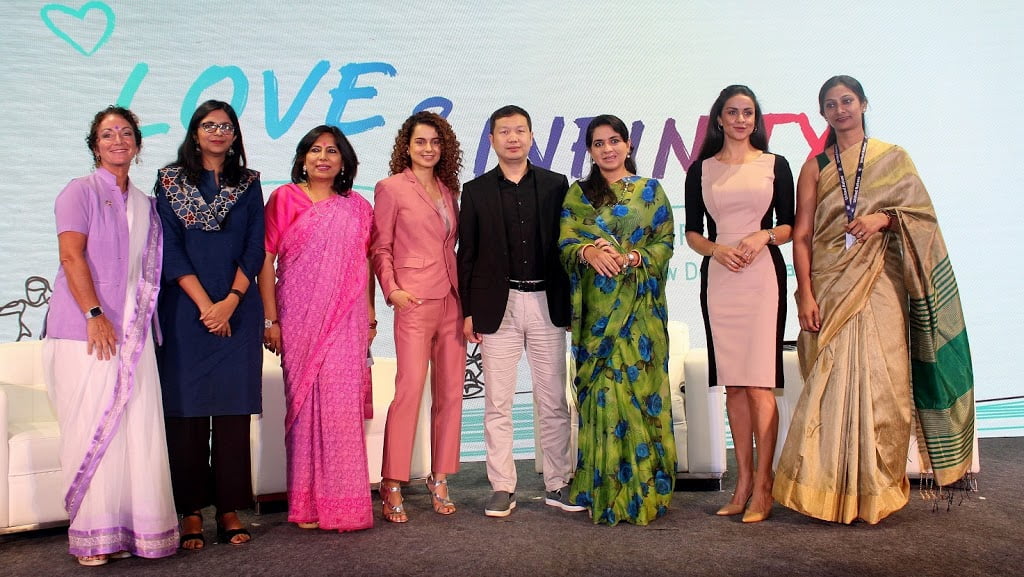 In 2016, Alibaba Group launched the "Mission Million Books" the project aims to donate 1 million books to underprivileged schools and colleges across India to help educate and empower the country's children and youth. Books collected via various donation routes are distributed to these educational institutions at no cost. In a short span over 8 lac books have already been collected and close to 7 lac donated impacting close to 2.5 million students across more than 2000 institutes in India.
Another effort to improve children education is UC Shiksha campaign. UC Shiksha is a user-powered online-to-offline book donation program, attracted a participation of 1.5 million users within two months and benefited 50,000 students.
UC Browser is about to launch the UC Hope, a charity channel for local charitable content. The channel aims to increase users' awareness on the social issues in India and to nurture empathy by news-feeding the philanthropic content.