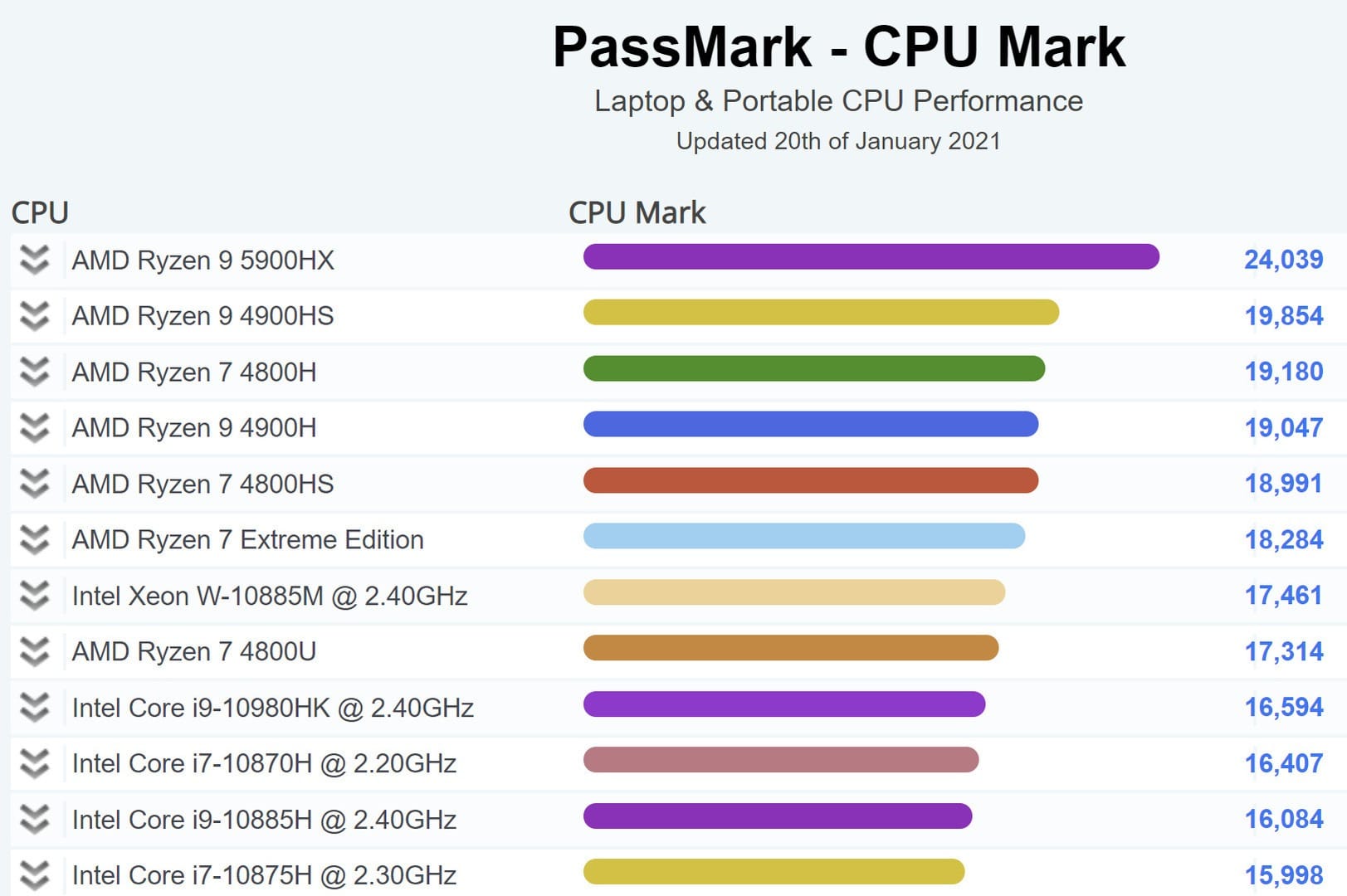 AMD announced its new generation of mobile CPUs, including the Ryzen 9 5900HX, at the digital CES fair. Although the chip will not be the fastest variant, the CPU is certainly in the high-end segment and is intended for use in professional laptops and gaming devices. The tdp is 45W and there is also some leeway for higher clock speeds. The processor, based on the Zen 3 architecture, has eight cores with a base clock speed of 3.3 GHz with boost up to 4.7 GHz.
In PassMark, a popular and current benchmark for processors, the AMD Ryzen 9 5900HX achieves an impressive score of 24,039 points in the multi-threaded test. In comparison, AMD's previous top model, the Ryzen 9 4900HS, scores a good four thousand points less and is now in second place. Also in terms of single-core performance, AMD again takes the gold medal with 3365 points for a single thread, surpassing Intel's Core i7-1185G7 by a good 11%.
Also Read: AMD Launches Ryzen 5000 Series Desktop Processors; 
The processor was used in an ASUS ROG Strix SCAR 17 G733 laptop according to the benchmark software, clearly aimed at gamers. The CPU was accompanied by 32 GB of internal memory and an Nvidia GeForce RTX 3080.