ASUS Republic of Gamers (ROG) today unveiled an all-new lineup of gaming innovations at CES 2020 that deliver top-tier performance, features and aesthetics to ensure superior experiences for all types of gamers. The new lineup include the ultraslim ROG Zephyrus G14, the world's most powerful 14-inch gaming laptop.
ROG Zephyrus G14 is a 14-inch gaming laptop teeming with power from new AMD Ryzen™ 4000 Series Mobile Processors and an NVIDIA® GeForce RTX™ 2060 GPU, giving serious gamers the firepower they need to dominate the battlefield.  ROG Strix GA15 and ROG Strix GA35 gaming desktops. ROG Strix GA15 delivers serious esports performance in an economical package, while ROG Strix GA35 features an up to 16-core AMD Ryzen™ 9 3950X CPU and ROG Strix GeForce RTX™ 2080 Ti graphics card to deliver serious performance for gaming and content creation. 
Also Read: Asus ROG Zypherus GU502 Perfromance and Game Benchamrks
ROG Gaming Laptops
ROG Zephyrus G14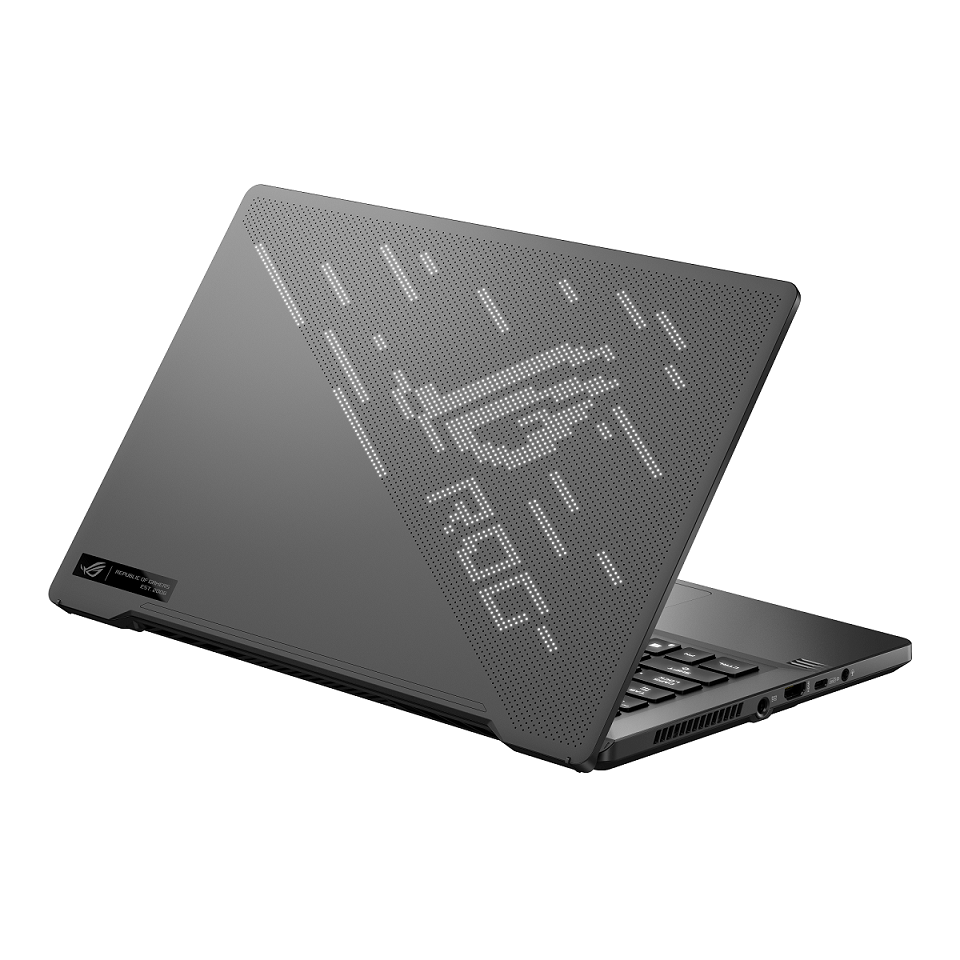 The ROG Zephyrus G14 gaming laptop brings unprecedented power to an ultraslim 14-inch form factor, wrapping powerful processors in a compact chassis portable enough to go anywhere. Despite a chassis that's only 17.9 mm thin, Zephyrus G14 features carefully customized cooling that brings out the best of its AMD Ryzen™ 4000 Series Mobile Processor made with 7nm fabrication technology and NVIDIA® GeForce RTX™ 2060 GPU. Users can optimize for gaming or creative pursuits with a choice between 120 Hz high-refresh and high-resolution displays, both with PANTONE® Validated colors and adaptive sync technology. Over 10 hours of battery life and the ability to charge from compatible Type-C power packs makes the Zephyrus G14 highly portable.
Subtle styling in Moonlight White or Eclipse Gray gives ROG Zephyrus G14 a clean and professional look, and the optional AniMe Matrix™ display deepens personalization, enabling users to show custom graphics, animations, and other effects across more than a thousand mini LEDs embedded in the lid.
ROG Gaming Desktops
ROG Strix GA15
The new ROG Strix GA15 gaming desktop focuses on gaming fundamentals for serious esports performance in an economical package. With a lean profile and light weight, ROG Strix GA15 leverages the latest generation of dynamic processors to handle hardcore gaming, streaming and multitasking. The desktop fits its power in a compact 10 kg package and offers a built-in carrying handle for easy portability. It also features an efficient cooling design and up to an AMD Ryzen™ 7 3800X CPU with eight cores and 16 threads to easily handle demanding and varied workloads.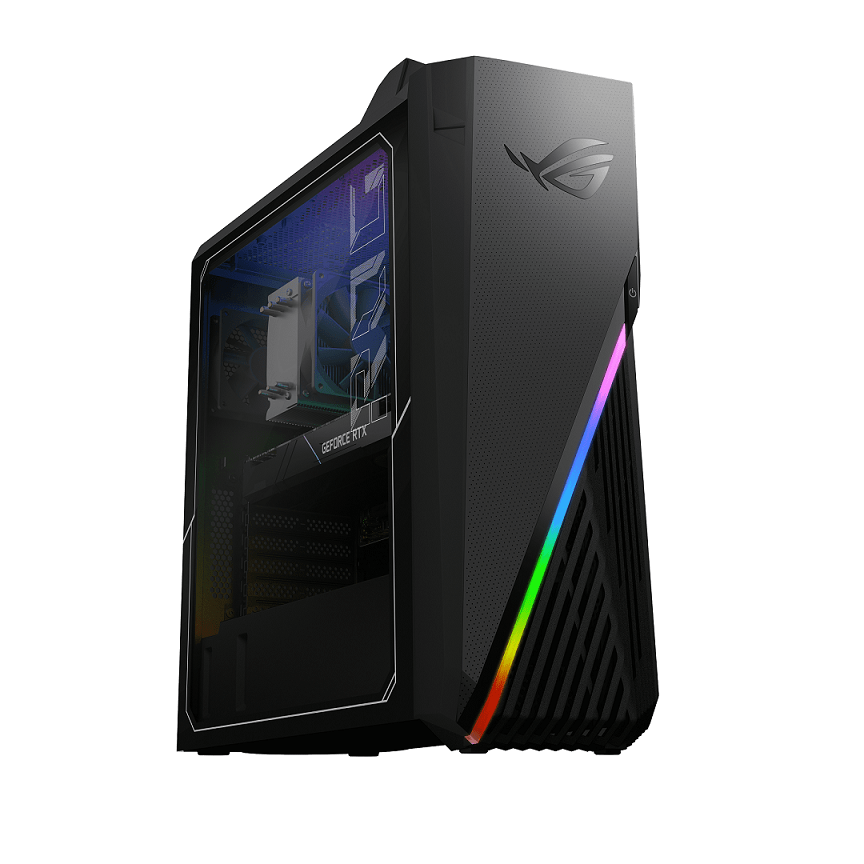 ROG Strix GA35
ROG Strix GA35 is a gaming desktop engineered to sustain smooth gameplay under serious pressure and offers the flexibility to perform a wide range of tasks, from producing top-quality streams to developing games. Featuring an up to 16-core AMD Ryzen™ 9 3950X CPU and ROG Strix GeForce RTX™ 2080 Ti graphics card, ROG Strix GA35 is built to handle demanding workloads like content creation and heavy-duty multitasking. The graphics card's massive triple-fan cooler stands tall in an optional vertical mount, while a 240 mm radiator chills the CPU with liquid cooling. These are part of a comprehensive cooling system that includes a multizone chassis optimized for airflow. The all-new case is simple to open and upgrade, giving gamers the freedom to build upon their investment. Customization is easy with a deep suite of personalization features like Aura Sync lighting, Keystone II technology and Scenario Profiles.