ASUS Republic of Gamers (ROG) today announced new 300Hz gaming laptops, 120Hz 14-inch gaming panels and high resolution gaming monitor at CES 2020 in Las Vegas, Nevada.
Display technology is advancing rapidly, especially for gamers. Higher refresh rates and quicker response times make gameplay smoother and sharper, while richer colors and deeper contrast enhance picture quality. Displays play a significant role in defining the frames per second actually experienced by viewers, which is why ROG is committed to being at the forefront of panel technology.
ROG Swift 360Hz
ROG Swift 360Hz is the world's fastest gaming monitor. Compared to widely available 240Hz gaming monitors, the ROG Swift 360Hz can put out a whopping 50% more frames every second — supplying esports and competitive gamers with the edge they need to win. With a comfortable 24.5-inch display size and its Full HD resolution, the ROG Swift 360Hz features the same unmistakable design that graces the ASUS lineup of its highest-end ROG gaming monitors.
Also Read: BenQ Launches World's First 4K Home Cinema Projectors Featuring Upto 100% DCI-P3 Cinematic Colors
ROG Swift PG32UQX
ROG Swift PG32UQX is the ultimate 4K high-dynamic-range (HDR) gaming monitor. Featuring an advanced G-SYNC ULTIMATE processor with the latest HDR features, the 32-inch 16:9 display is illuminated by full-array local dimming backlight with 1152 Mini LED zones that let the PG32UQX display the brightest highlights and darkest blacks of a scene with incredible contrast and minimal haloing. Small highlights in games, like light bulbs or the disc of the sun, can reach peak brightness of up to 1400 nits, offering a more lifelike HDR experience than ever before. The Mini-LED backlight can also turn off as needed when it comes to darker scenes.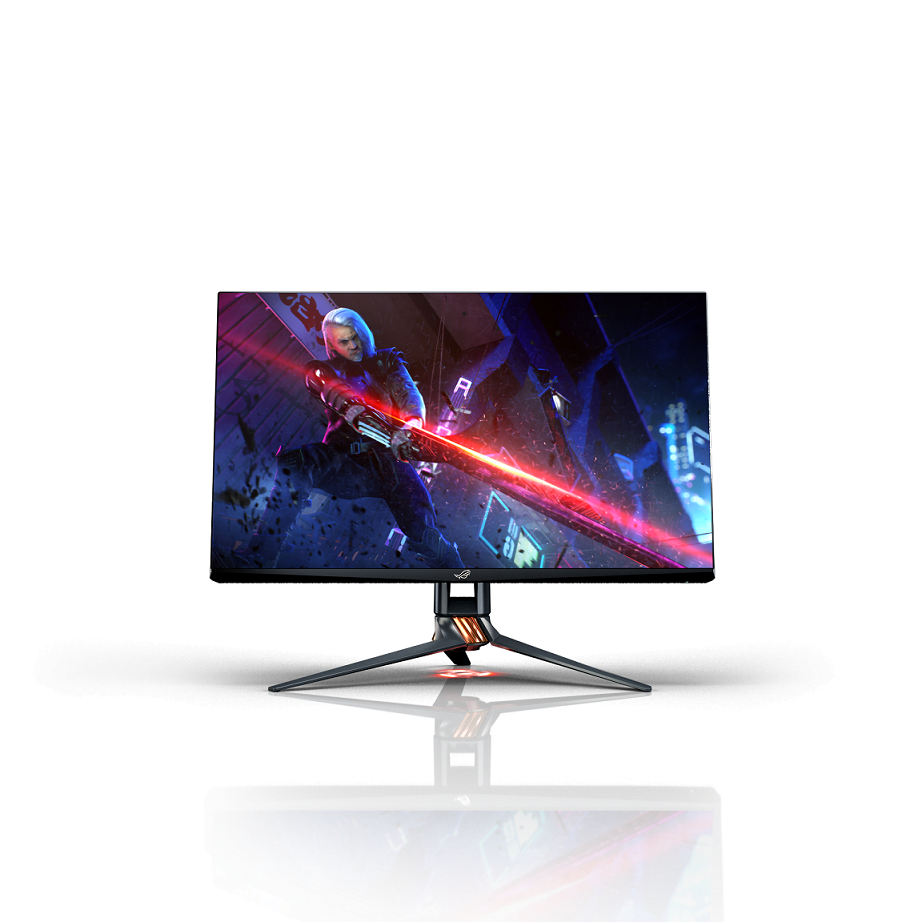 The G-SYNC processor drives variable refresh rates up to 144Hz and support for 10-bit color throughout the refresh rate range ensures that the PG32UQX always shows off games, movies and desktop applications at their best. With NVIDIA G-SYNC technology, users will enjoy smooth, tear-free gameplay even when frame rates fall below the monitor's peak 144Hz refresh rate, and with the incredibly capable panel and backlight inside, ROG Swift PG32UQX is certified as NVIDIA G-SYNC ULTIMATE. All G-SYNC Ultimate-certified displays undergo a rigorous validation process and are subjected to 300 image quality tests to ensure they deliver consistent quality and maximum performance.