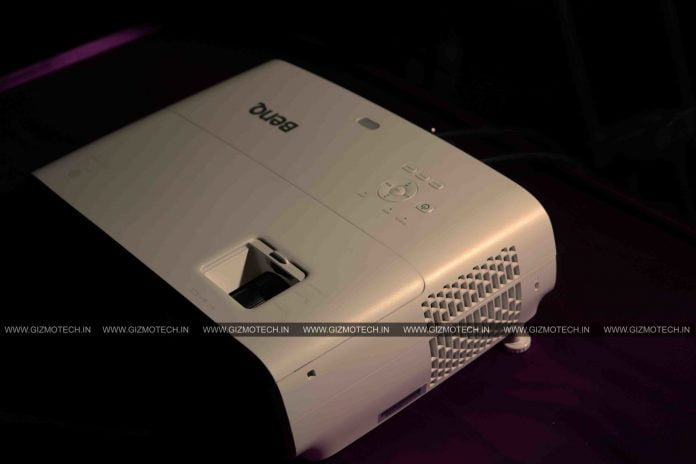 Smart projectors have replaced the traditional projectors and are now a critical part of any business or educational institute. Just like one can't run a business with a feature phone, traditional projectors can no longer meet the needs of the modern meeting room and hinder convenience and productivity.
BenQ Smart Projectors for Business and Education is equipped with a built-in Android operating system, enabling easy wireless projection, internet connectivity, productivity apps, and over-the-air (OTA) updates making it the perfect smart solution to help the business team perform their work. Featuring built-in internet connectivity and web browser, the BenQ Smart Projector also enables the teachers to wirelessly access online teaching material without using a PC or laptop. With the industry-first smart projectors, educational institutes can achieve smart and blended learning, easily and intuitively.
Also Read: BenQ Launches World's First 4K Home Cinema Projectors
Also Read: Epson 3LCD Projectors Achieve Cumulative Global Sales of 30 Million Units
Also Read: Benefits of having an Epson Projector at Home
Using built-in Blizz app it is easy to conduct video conferencing for work or learning and enjoy the charm of big screen projection. BenQ's advanced Smart Projector has proven to be an ideal for families that are looking for both work and play requirements. It can be used for a multitude of activities without having to worry about eye health.
Some of the key features of BenQ Smart Projectors for Business –
BenQ Smart System – With the built-in smart, user-friendly BenQ system, Smart Projectors facilitate the meetings with the inclusion of useful business apps. The feature helps create documents collaboratively with teammates via WPS Office and search on the FireFox browser.
BenQ Smart Control – BenQ Smart Control turns the smartphone into a remote control, a mouse pad and a keyboard to navigate the Smart Projector's business app.
Cable-Free Wireless Projection – The smart projectors have a Direct Wi-Fi hotspot and Bluetooth for easy wireless connections. It features instant wireless projection from the laptop with casting via Chrome Brower and can easily cast the iPhone screen via AirPlay, or work with the Android phone.