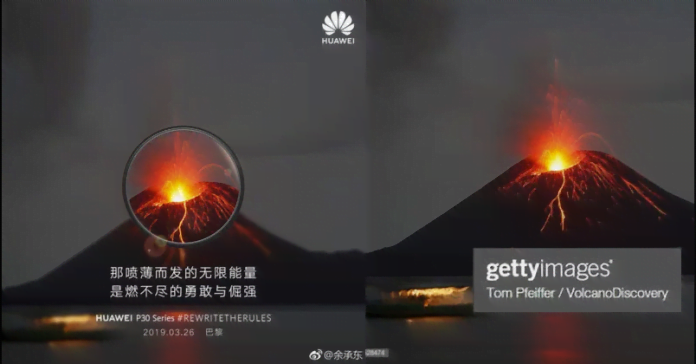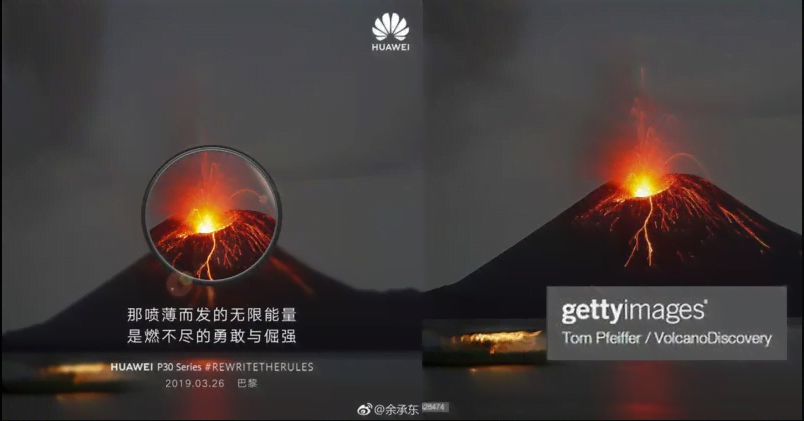 Huawei has been teasing the P30 that will come with a periscope zoom camera allowing for at least 5x magnification. The Huawei P30 and P30 Pro will be launching this week. The company used Social Media (Weibo) to share the sample shot taken by the P30 and P30 Pro.
It turns out that these photos aren't taken with the P30 or P30 Pro even though the marketing campaign strongly implies otherwise.
A reverse image search revealed that the volcano photo was actually published by photographer  Tom Pfeiffer on Flickr back in 2009. And it's also available as a stock photo on Getty Images, where Huawei likely licensed it from for the ad.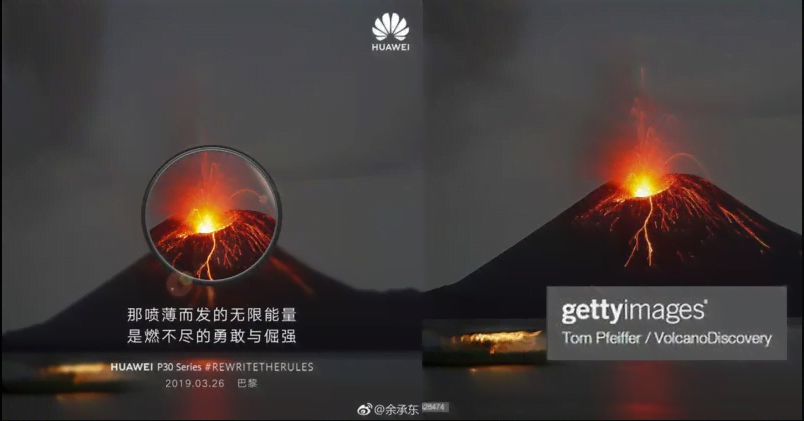 And that photo of the child in a yellow rain jacket? It appears to be from this same photo shoot by photographer Jake Olson from a few years ago: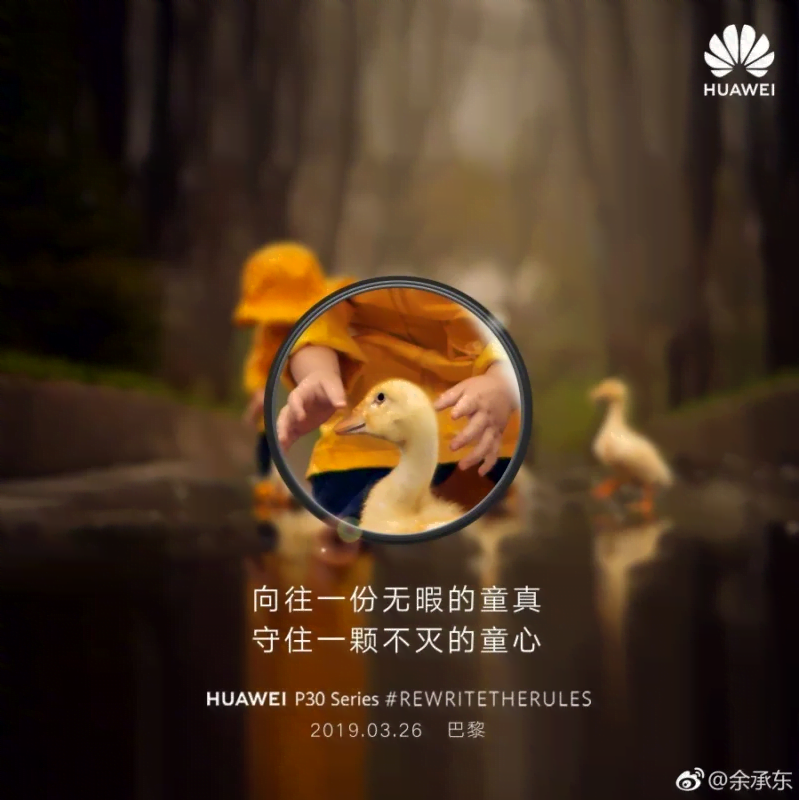 After getting called out, Huawei quietly updated the ads with a disclaimer in the corner saying that they're creative ads meant for reference only.
Lately, many smartphone brands have been using stock images in their marketing strategy. And with a little bit of work, you will probably find the rest of the stock photos somewhere around the corners of the Internet.