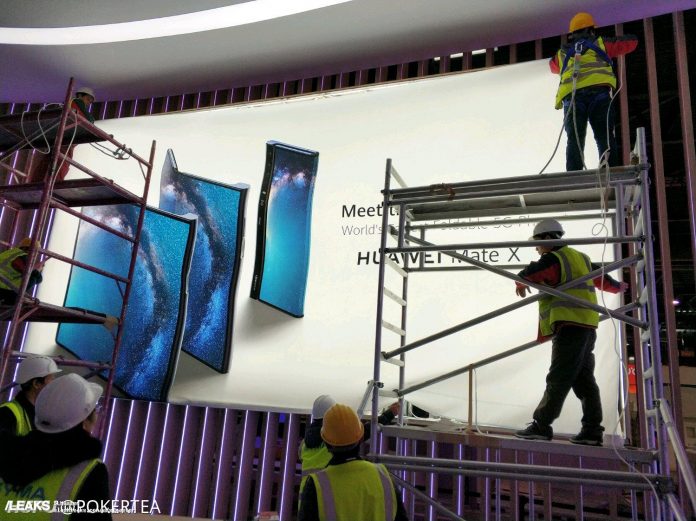 Tomorrow, February 24, at the MWC 2019 exhibition, Huawei will present its first folding smartphone. So far there has been very little information about him, but on the eve of the announcement, some characteristics were revealed.
Mate X
Judging by the advertising posters in Barcelona, a smartphone called the Huawei Mate X. recently registered a new trademark with the same name, but then no one and did not guess that this is a flexible device.
What to expect
Like the Samsung Galaxy Fold, it is made in the form of a book. But only there is no additional screen and in the folded state the main display is outside, not inside the case.
n addition, the smartphone will support 5G and, as the inscription on the poster says, will be the fastest folding smartphone with support for fifth-generation networks. No wonder the company calls it not just a flagship, but a super slagship.
According to Huawei chief executive Yu Chengdong, there will also be an M-Pen stylus and a new version of the Magic UI adapted for flexible gadgets.
As per leaks, the Huawei Mate X will reportedly feature a 7.2-inch display with Kirin 980 processor, 10GB of RAM, 512GB of Storage. Huawei will reportedly manufacture between 24,000 and 30,000 units of the upcoming smartphone in the initial phase, however, it is not known in what markets it will eventually arrive.