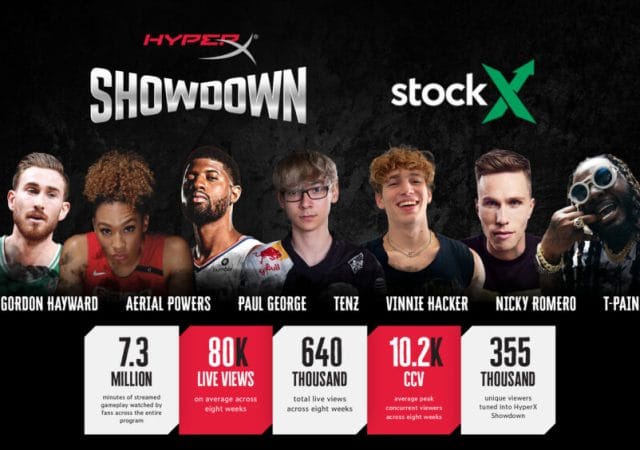 Greenlit Content and HyperX come to the end of the HyperX Showdown series with a strong framework for future events. The HyperX Showdown marked a fantastic merge of pro athletes, musical artists, and internet stars all playing the top games. Fans rejoiced, bringing in over 640K viewers for events.
Top stars like Nicky Romero played against Afrojack to kick off the series. We also saw T-Pain and BigCheeseKIT go head to head in Call of Duty. Pro-athletes Ariel Powers and Paul George joined forces in Call of Duty: Warzone. Greenlit even went across the pond for some Premier League ballers like: Dele Alli, Kadell Daniel, and Wilfried Zaha to team up with Offset for two weeks of fun. The event switched to Valorant for one week with Gordon Hayward and TenZ. Top influencers on Tik-Tok like Vinnie Hacker played with Griffin Johnson and Quinton Griggs live and in person on the HyperX Mobile Truck.
Also Read: HyperX Now Shipping Cloud Alpha S Blackout Edition in India
HyperX Showdown's success is paving the way for new video game opportunities in pop culture and how fans view online entertainment. Mixing top stars with interactive events will go a long way into the future. StockX, the event's main sponsor, came in big each week with giveaways and saw a boost in account registrations immediately within the first event.
Greenlit Content has a lot more planned for 2021 as they continue to build on the successful series and ensure the future has even more to offer fans.