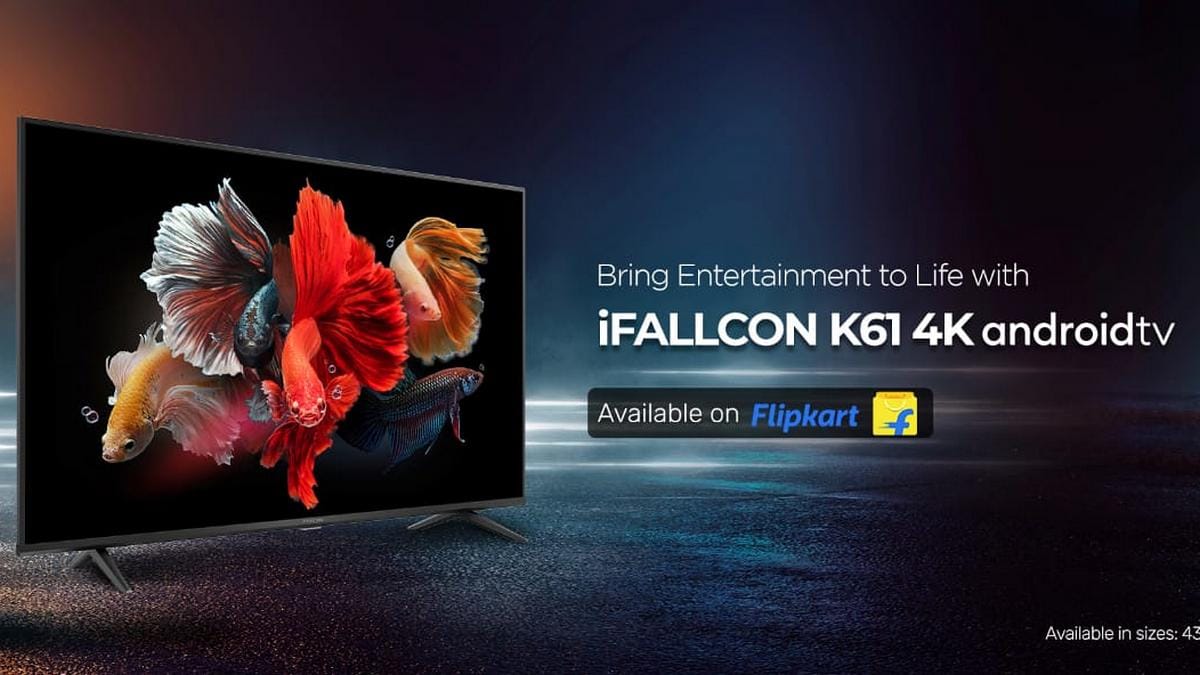 reover, the brand-new TV set will also help strengthen iFFALCON's existing portfolio and give customers worthy reasons to prefer this brand over others, with its high-end technology and affordable price.
iFFALCON K61-4K a metallic body with a bezel-less design, which makes it look stunning compared to conventional models and enables it to offer an immersive full-screen viewing experience. The 4K Upscaling feature enables the device to enhance the picture and video quality from four dimensions: clarity, color, detail, and frequency. It doesn't matter whether the quality of the content is FHD or 2K. The ultimate viewing experience will be 4K.
With Dolby Audio ensures better and louder audio output on small speakers and delivers optimized and immersive surround sound quality to users. With this, users can take their entertainment experience to a new level at home.
Also Read: iFFALCON and Flipkart announce the launch of 'iFFALCON TV'
The K61 features AI and IoT capabilities through users can get all their Google Home enabled home devices connected and controlled through the TV. On top of this, you can operate all your home devices using simple voice commands through an AI voice interaction feature. Be it dimming the lights, controlling the robot vacuum, or setting the AC temperature.  
iFFALCON K61-4K interface designed in the form of a waterfall, presenting a continuous stream layout of content, both local and international, to users. The vast pool includes movies, TV shows, games, and apps, offering a total of 1062000 hours of content for users to watch and enjoy.