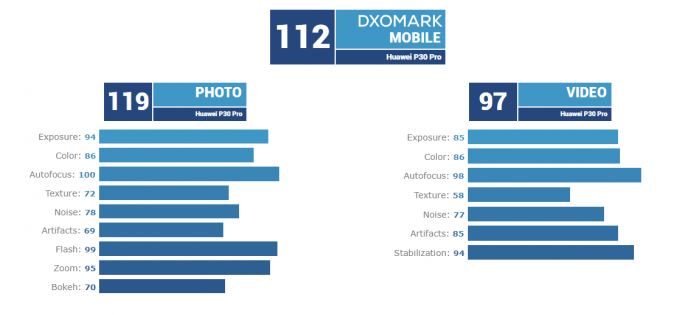 Huawei P30 series has been officially launched in India. The Huawei P30 Series comes with the latest EMUI 9.1 and at present, the DxOMark score of Huawei P30 Pro mobile phone is officially announced, with a comprehensive score of 112 points, breaking the highest score of 109 points set by Huawei P20 Pro: video score 97, photo score 119, self-timer score 89 points.
Huawei P30 Pro main camera uses Leica four camera, four cameras are 40 million pixel super-sensing camera, 20 million pixel super wide-angle camera, 8 million pixel periscope telephoto camera and Huawei ToF camera.
Huawei P30 uses a 40 million pixel wide-angle camera, 16 million pixel super wide-angle camera, 8 million pixel telephoto camera.
At the same time, Huawei P30 Pro pioneered the new RYYB sensor design, replacing the green pixels in the three primary colors with yellow pixels, and the amount of incoming light increased by 40%. No matter day or night, you can take a breathtaking view. The two wide-angle lenses of the Huawei P30 Pro support optical image stabilization for better night shooting. At the same time, the Huawei P30 ISO value exceeds 200,000, and the Huawei P30 Pro ISO value exceeds 400,000.