Gaming
NODWIN Gaming Brings Valorant Invitational with a Star-Studded Line-Up of Gamers, Streamers and Influencers!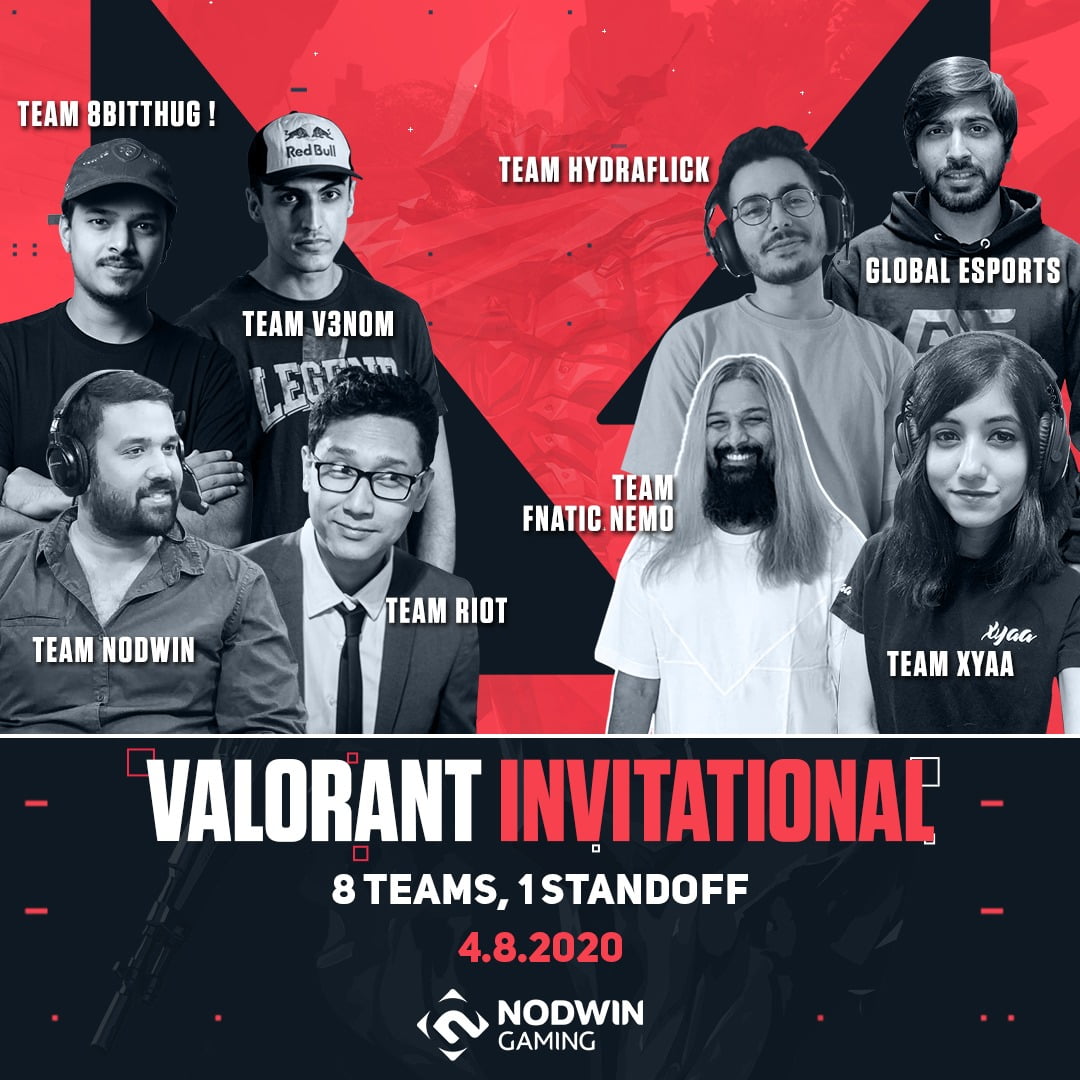 NODWIN Gaming, Asia's leading esports company, has announced its first-ever Valorant Invitational that will go live on August 4, 2020. Fans of tactical first-person shooter games can enjoy the thrill of this competitive tournament between the best eight teams in the country live on NODWIN's YouTube channel and also on respective channels of the participating gamers, influencers and streamers.
This ultimate stand-off will be a one-day affair and will showcase the in-game skills
of India's eight finest gamers who are also prominent content creators and known
personalities in the world of esports.
The competing teams are:
1. Team NODWIN – Being pioneers in esports, Team NODWIN's extensive
experience in competitive games will be put to test. Gautam Virk who is among the
noted evangelists of the esports sector will lead Team NODWIN from the front.
2. Team Riot – Valorant developer and publisher Riot Games is also in the line-up of
teams. We will have Riot Games' Head of Publishing Sukamal Pegu leading his
team of agents in the Invitational.
3. Team V3NOM – Team Brutality's Ankit "V3NOM" Panth is India's biggest CS: GO
player and the founder of Team Brutality. He is an inspiration for young gamers.
4. Team 8BIT THUG – Animesh Agarwal, better known as 8Bit_Thug, is the founder
of Team 8Bit, a name many associate with as having the best gamers of India.
5. Team XYAA – India's popular gamer and streamer Shagufta "XYAA" Iqbal and her
team will ensure they give the boys a run for their money.
Also Read: Meet ESL India Premiership's Women Gamers who are breaking all stereotypes
6. GLOBAL ESPORTS – This professional esports organization is among the
prominent names in the Indian esports circuit and owns teams across the globe in
various titles such as CS:GO, DOTA 2, Fortnite, Overwatch, PUBG, etc. It will be
seen competing for the title.
7. TEAM FNATIC NEMO – Led by Nimish 'Nemo' Raut, Fnatic India is one of the
most dominant PUBG Mobile teams in India. Nemo will be seen trying his hand in
Valorant at the Invitational.
8. TEAM HYDRAFLICK – Rohan Ledwani, a popular YouTuber and a professional
gamer known as 'Hydraflick' is a prominent name in the esports world. You can see
him throwing his hat in the Valorant ring as well.
​
The Valorant Invitational will be broadcasted live in Hindi on NODWIN Gaming
YouTube channel.