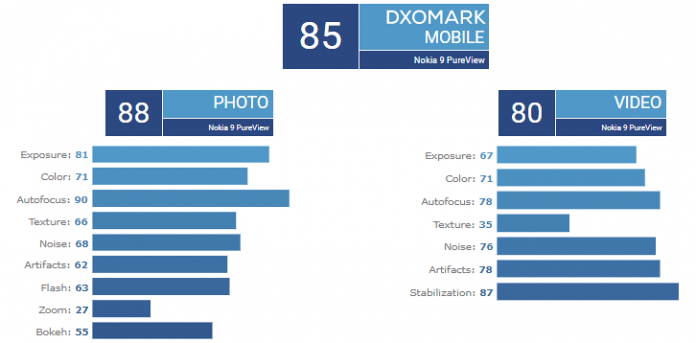 The Nokia 9 PureView stole the attention when it was first launched, namely because it uses five rear cameras. However, when tested by DxOMark, the score of the Nokia five-camera smartphone is disappointing.
The camera module on the Nokia 9 PureView is made by Light, which relies on computational-based photography to improve image quality, which should be better than the camera system shots that only rely on one camera.
In a review published by DxOMark, this phone only got a score of 85, or no bigger than the score of the iPhone 7 which was released 3 years ago. Even this score cannot overtake his own sibling, the Nokia 8 Sirocco.
Nokia 9 PureView relies on a combination of 5 cameras for photos, complete with depth information from the Time of Flight sensor. This technique should improve the quality of bokeh and autofocus performance.
But the promise of piling up shots from five cameras to produce great photos cannot be proven. Shots from Google Pixel 3A that only uses one camera – at a much cheaper price, can even get a better score.
Not just for photos, the video quality can not be as good as imagined. The quality of the stabilization for the video is great, but the overall performance of the video is fairly poor.
Even though for video mode, PureView only uses one camera which should be easier to handle. But the results instead of the Nokia 8 Sirocco can get a better score for the video aspect.