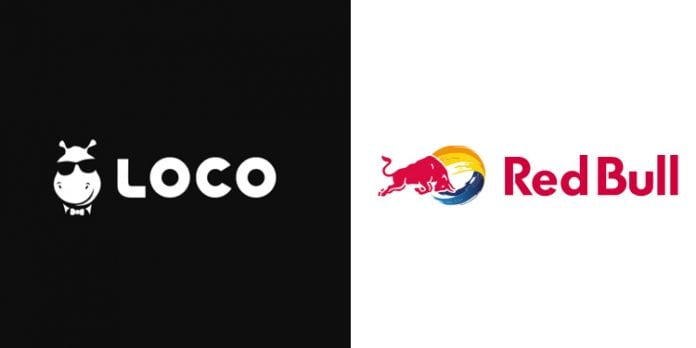 Loco, India's leading live game streaming platform, and Red Bull, the manufacturer of the world's leading energy drink, today announced an industry-defining esports partnership with a mission of transforming esports into popular culture.
The partnership will see Red Bull and Loco working together to create and broadcast esports content across various game categories. Red Bull has always operated at the cutting edge of sports entertainment and has played a key role in creating sustainable ecosystems for athletes and sports. Red Bull now teams up with Loco, which is home to one of the largest gaming communities in the country, to serve the fast growing esports ecosystem in India which today consists of over 600 million gamers.
The partnership will kickstart with the live broadcast of the finale of the ongoing "Red Bull Flick" tournament on Loco. This popular CS GO (CounterStrike) tournament is designed to discover the most talented gamers in India and is set to take place on Saturday, 13th June. The Loco-Red Bull partnership will also cover events such as Red Bull MEO (which will focus on mobile arcade games like pubg mobile) and Red Bull R1v1r Ruins (which will focus on Dota). The companies will work together to create additional events which will be announced soon.
Indian Counter-Strike Pro & Red Bull India's first gaming athlete, Ankit 'V3nom' Panth, said, "I am really happy to see such great participation in Red Bull Flick. I think we made all the 6 cups full within 4 days. This shows the passion of our community. I know we are going to see some great matches in the national finals on 13th June. Red Bull Flick is a great platform to showcase your aiming skills. India is known to have players with good aim but they find it difficult to make a team and compete. Red Bull Flick is a great initiative to help such gamers and put them out there. Additionally, I am equally excited to see Red Bull partner with a game streaming and esports platform like Loco to broadcast the finals which definitely gives us access to one of the largest gaming communities in India."
The Red Bull-Loco association will not only offer a platform to aspiring gamers in India to showcase their talent but also fuel the growth of this industry; placing India on top of the global esports map. Recently, Loco partnered with Fnatic, a leading professional esports organization headquartered in London, United Kingdom for a PUBG Mobile charity tournament called #GamingForGood.