Gaming
Pubg Mahayudh Season 1, India's 1st Ever Competition Where Underdogs Will Compete with the Pros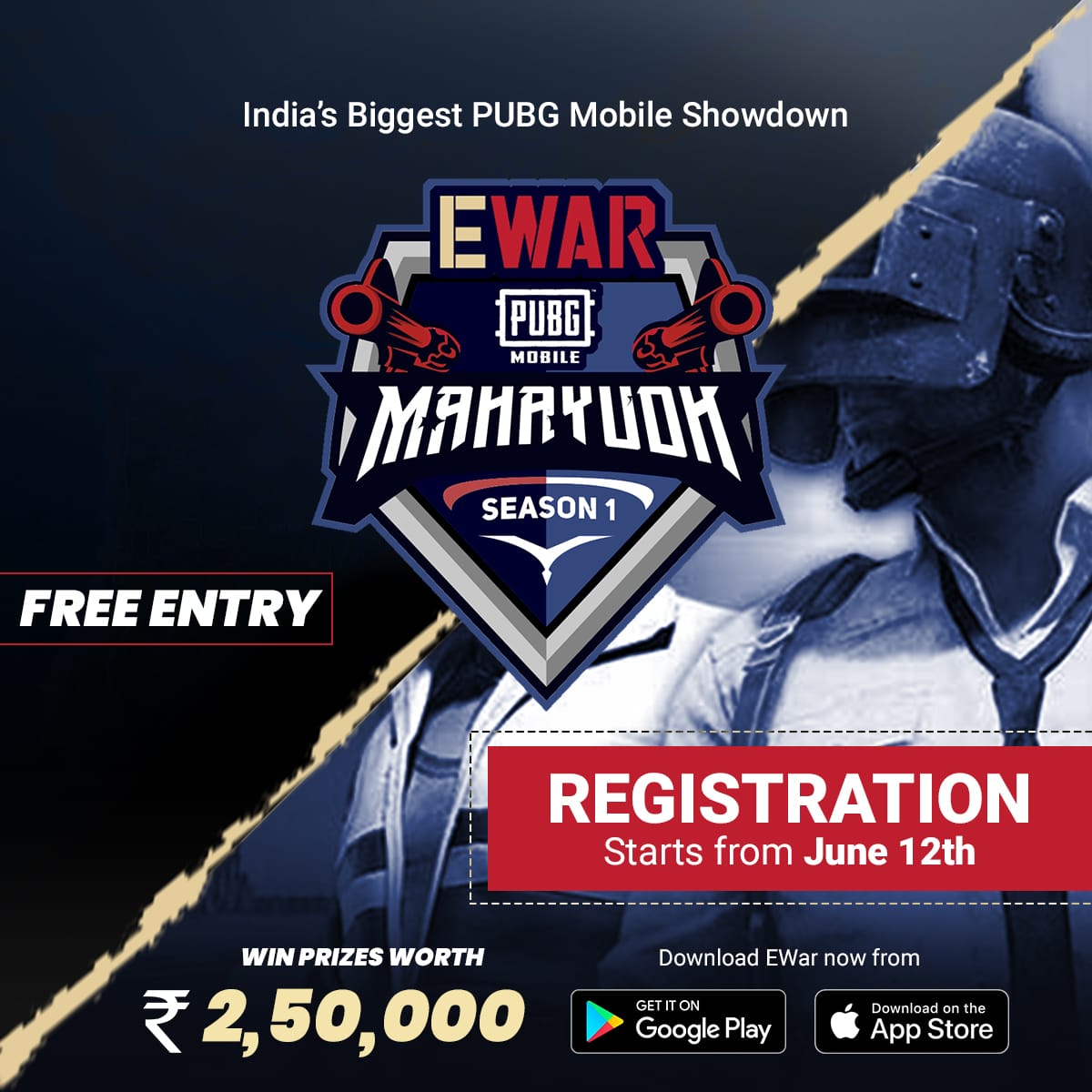 EWar Games. "(gHack Technologies)" is announcing E-War: Pubg Mahayudh Season 1, India's 1st Ever Competition Where Underdogs Will Compete with the Pros
The tournament will be divided into 2 phases. Phase 1 will start from 18th June and can be streamed live in the EWar app. 20 teams of pros including Hydra Official, 7 SEAS, TSM-Entity, IND, 4 kings etc, will be competing with each other in the war of PubG in 1st Phase. In Phase 2, 5000 underdog teams from all over India who are above level 40 will get the chance to participate. The tournament will be played for 25 days among which 10 teams will qualify for the next and the final phase. In Phase 3 the winning teams of both the phases ( pros and underdogs) will get the chance to compete with each other, to become the Star of the tournament and with the cash prize of 2.5 lakhs.
Highlights:  
Live streaming of the tournament will be available at EWar app.
5000 underdog teams from India will be participating.
Free Nomination
The teams will get a chance to represent their states.
PUBG Star Players like: Dynamo Team Hydra is Participating.
The tournament will end on 19th july and the winning squad will get the prize money of Rs. 2.5 lakh.
The tournament is of 1 month from 18th June to 19th July 2020.
The registration will start from 12th june 2020.