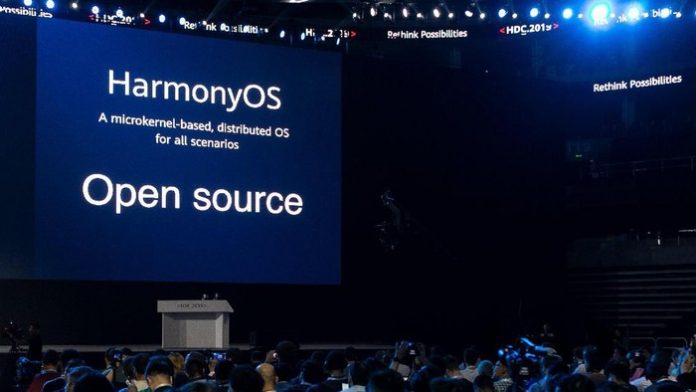 Huawei officially introduced its own Harmony OS (Operating System). In the Huawei Developer Conference held in Dongguan, China, CEO of Huawei Consumer Division Richard Yu introduced Harmony which was predicted to be a contender for Android dominance.  The company is using Hongmeng OS name in the domestic (Chinese) market and HarmonyOS for the non-domestic markets.
"OS Harmony is very different from Android and iOS," Yu was quoted by saying by Reuters. He conveyed, Harmony can not only operate on mobile devices, but also for smart speakers, cars, computers, smartwatches, and tablets. 
The first version of HarmonyOS will be launched on August 10, 2019, with Honor Smart Screen at Huawei Developer Conference and the system will be improved with each version.
According to Huawei, the Harmony OS is a new microkernel-based, distributed operating system designed to deliver a cohesive user experience across all devices and scenarios.
Applications built from the HTML5 platform, Linux, and even Android can run on Harmony.
Also Read: Honor 9X and 9X Pro Officially Launched in China With "Pop-Up" Selfie Camera and Kirin 810
"You can develop applications once, then flexibly deploy them on a variety of different devices," he said. 
Harmony began to be developed two years ago, but this year it is increasingly accelerating its presence. This was triggered because Huawei was blacklisted by the US Department of Commerce which affected the limited support of technology made by the company from the USA.
Also Read: HP Reinvents the PC Experience for Modern Consumers with New HP x360 Chromebook
OS Harmony 1.0 will be adopted by Huawei's upcoming smart screen products, such as Honor Vision TV. Congratulations to the next three years, Huawei optimizes this OS into various product lines that bring version 2.0 to market in 2020 and version 3.0 one year later. 
Harmony, which is fully designed with open source, will initially strengthen the domestic market in China, by opening up opportunities for Oppo and Xiaomi to help develop the OS.