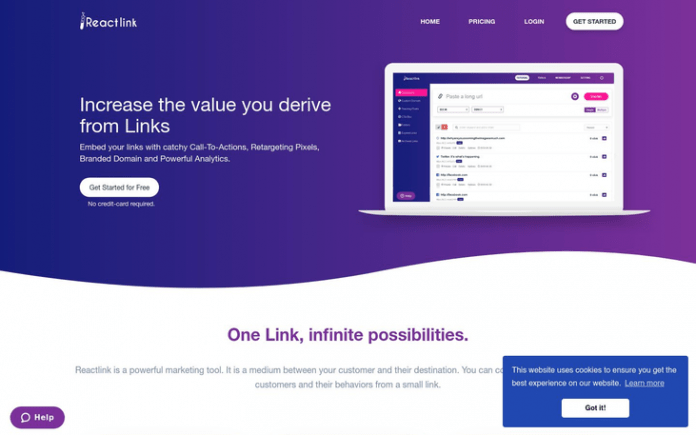 Reactlink is the new style of advertising which helps you to re-target, reengage and relax. 
Reactlink an affiliate marketing tool which tracks my all links and gets a deep insight on your sales metrics. There are more than 10 features including amazon affiliate, call to action, custom domain, multi-users, device rerouting, country targeting, folders, UTM builder, link expiry, password protection, unlimited links, custom alias, fallback on link expiry and link archive. 
How Reactlink works
Create a Branded Short Link
You can add your custom domain and create branded short links with various advertising pixels we have.
Share on networks
Share the branded links on various platforms like social media, Email newsletter, SMS, Push notification etc.
Run re-targeting Advertising
Data collected from clicks go to the advertising platform directly from our system and you just have run custom audience ads.
See revenue growth
With proper retargeted ads, you see more sales as it reaches proper audience who are interested in your products.
Repeat
Repeat the process, Create and Share more links to increase sales, leads, engagement with proper data backed analytics.