The PUBG MOBILE STAR CHALLENGE 2018 Global Finals (PMSC 2018 Global Finals) tournaments hosted by Tencent Games and PUBG Corporation (PUBG Corp.) ended on December 1st, with over 60 million online viewers and around 5000 attendees onsite. PMSC 2018 Global Finals also announced that RRQ Athena team is the winner of the global event.
The winning team RRQ Athena won their way from Asia to the finals and earned the top cash prize of $200,000. CPT and LH. Douyu from Chine came in second and third respectively. The teams came from several regions, including Europe, Asia, North America, South America, Japan/Korea and China to compete.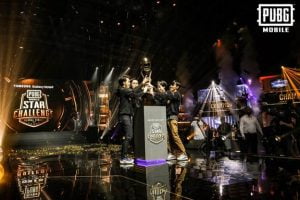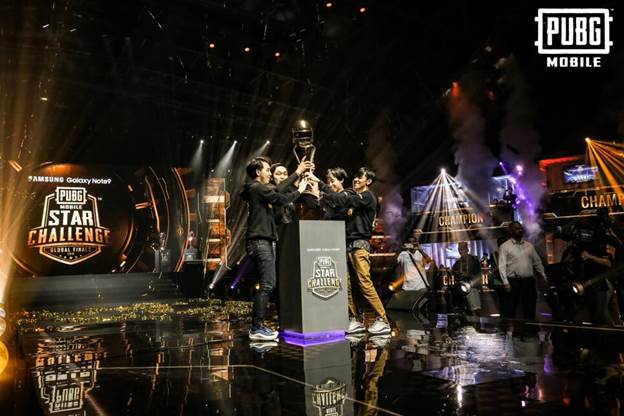 "Congratulations goes out to RRQ Athena, who played some amazing matches over the three-day international tournament that showcased our game's playability and action. This event caps an amazing year for PUBG MOBILE with industry award wins, cross promotions, and the PMSC 2018 Global Finals. Next year promises to build upon this success as our game continues to take over." said Vincent Wang, General Manager of Global Publishing Center, Tencent.
Following are the results of PUBG Mobile Star Global Tournament:
RRQ Athena – 3365 points
EVOS BurnOut – 3035 points
The Comfortable Penguin – 2325 points
Wildcard – 785 points
Fowl Play – 450 points
TeamGates – 410 points
Destined2rise – 2410 points
BrkSports – 2025 points
FalcaoNegro – 1790 points
TORTEE – 840 points
CASPERRR – 495 points
RAPTORDARAPTOR – 370 points
PUBG MOBILE also announced today a cross-branding cooperation with Capcom's game Resident Evil 2. Rick Li, head of PUBG MOBILE developing team at Tencent Games Lightspeed Quantum Studio, teamed up with PUBG Corp. Mobile KR Publishing Director, Rafael Lim, and Capcom Resident Evil 2 's Producer Tsuyoshi Kanda to jointly announce the partnership between PUBG MOBILE and "Resident Evil 2" Launching in January 2019, "Resident Evil 2" will be available on multiple platforms, and is the latest work of "Resident Evil" Series.
The world's most popular mobile game is now teaming up with the Resident Evil 2. Let's see what could we expect from the combination of these two super-IPs! Something is coming very soon and please look forward to it!