Tech
"Battlefield 5" Negative News Impact, EA Shares Fell By 44% In The Past Six Months
Since the launch of "Battlefield 5" this year, the negative news has been entangled which not only affected the final sales of this game but also affected the share price of EA. According to statistics, EA's share price has fallen by 44% in the past six months. As of December 3, EA's share price was $84 per share.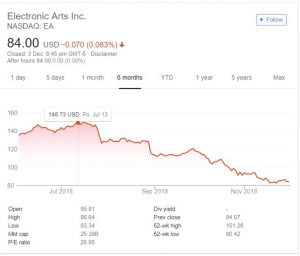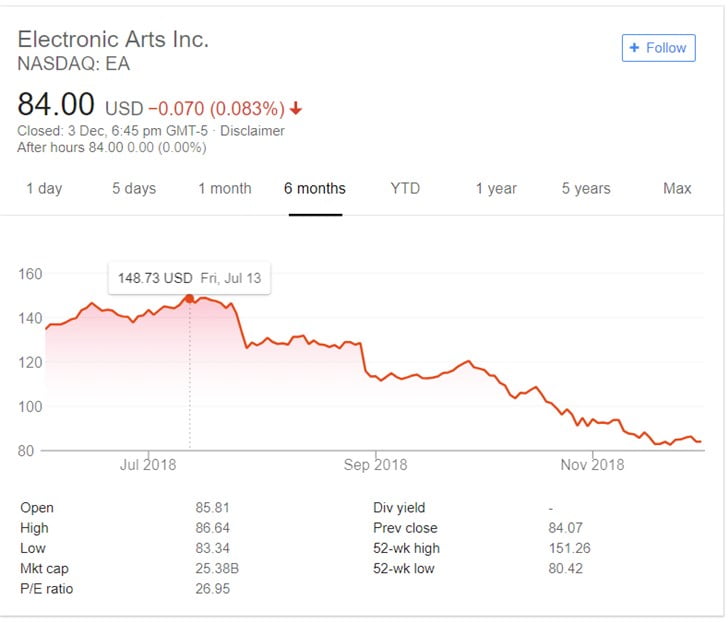 It can be seen that EA's share price is still generally down from June this year.
In fact, EA's share price has been in an unstable state since the end of last year. It is the earliest to start from the "Star Wars: Frontline 2" released at the end of last year. The controversy brought by its unpacking and the involvement of some governments have caused EA's share price to fall a lot. Although the game's subsequent sales are still OK, it is still lower than EA's expectations.
Shooting games have always been the top priority of EA. Almost every year, EA will arrange a 3 FPS game to be released in October or November. So when this FPS game is full of controversy, the company's financial report will not be optimistic the stock price will also Falling.
EA's next work is BioWare's "Anthem", but this game is the same as "Battlefield 5". Since the announcement, the media and players have been sceptical and the outside world is not very optimistic about the game.