Tech
Huawei Unveils Launch Date for Mate 30 & Mate 30 Pro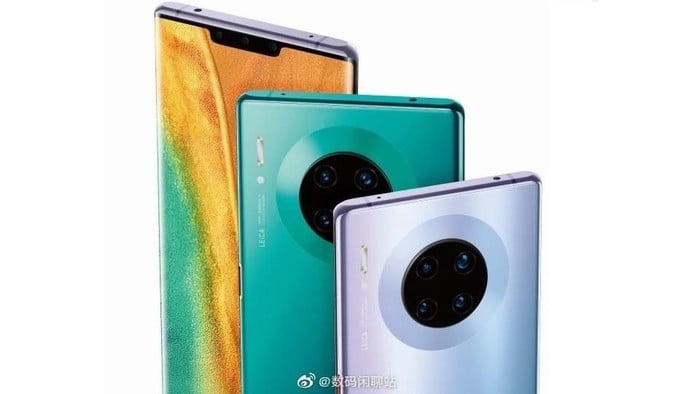 After Apple, it is Huawei's turn to reveal the launch date of their flagship Mate Series. This time the, Mate 30 and Mate 30 Pro.
Both phones will be announced on 19 September. Huawei again chose Munich, Germany became the birthplace of his new device.
Yes, Munich was used as the location of the launch of Mate 10 in 2017. But a year later Huawei chose London for the release of Mate 20.
Also Read: Huawei's HongMeng OS is Reportedly Tested by Oppo, Vivo, Xiaomi and Tencent
At the invitation of Mate 30, Huawei gave a little hint. There is a circle that is likely the camera module that this cellphone will carry. Do not miss this invitation also confirmed the Leica collaboration as the previous Huawei flagship cellphone ranks.
Talking about the specifications of Mate 30 and Mate 30 Pro, based on leaks, this phone will carry four cameras on the back. Two of them are 40 MP in size.
The front is still a small notch. Three cameras were placed there. This phone is also equipped with a fingerprint sensor on the screen.
Huawei manages it with the Kirin 990 processor. Fast charging of 25W is also provided. It is unknown whether this phone will run Android or HarmonyOS.
Also Read: Huawei Inaugurates Harmony OS, Replacement for Android Operating System
Also, it is speculated that Mate 30 will continue to use the Android operating system even though there are no applications such as Gmail, Google Maps, until YouTube which is prohibited related to United States sanctions. The Harmony OS that they just announced won't be used yet.
Another story with the domestic market. Mate 30 will instead be focused on the Chinese market because local people are used to using domestic applications instead of Google applications.
Huawei would postpone Mate 30 overseas because the Google application was very important for international consumers and Mate 30 could not sell.