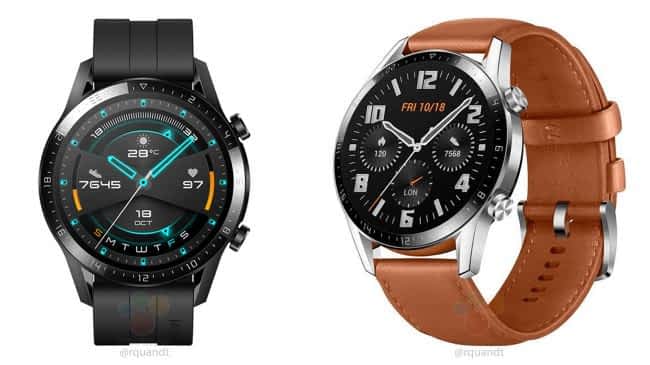 In anticipation of its announcement of the Mate 30 flagship series, Wawai may also introduce a new version of its smartphone under the Huawei Watch GT 2 model name. Going the way of the GT series smartwatch may get minor updates on the design side, a larger battery, microphone and speaker that will allow you to talk through the watch itself, according to a new leak.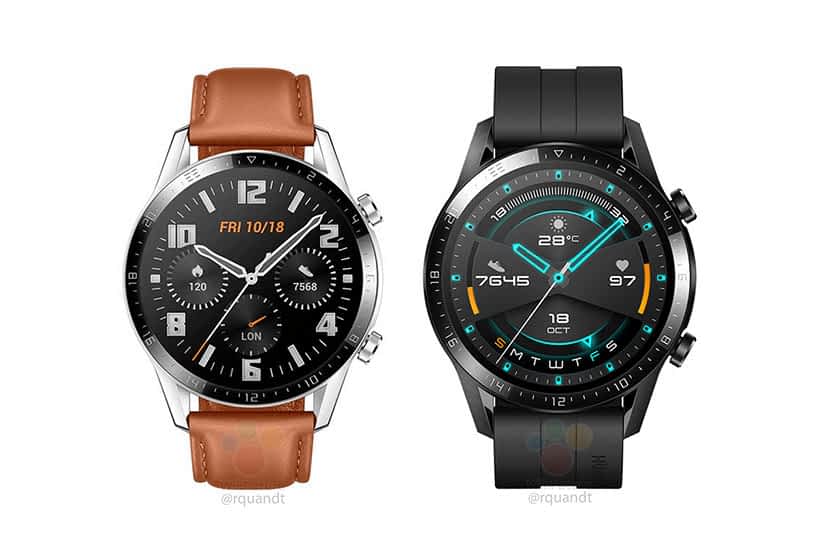 The company's Watch GT 2 watch will offer a more compact structure than its predecessor, with the details appearing in the leaked mask may increase compared to the previous model in the series. Given that the previous model in the series, originally introduced in October 2018 with a 1.39-inch screen and has since been slightly revised in March 2019 with the same size screen, we doubt we will see a bigger screen in the new model.
Also Read: Huawei Unveils Launch Date for Mate 30 & Mate 30 Pro
The changes expected to come with the new smartphone model include a larger 445mAh capacity battery, which will replace the original model's 420mAh battery and will likely provide longer usage times than the company set for the 2018 Watch GT watch, which stood for:
Use as a smartwatch (without GPS and pulse) – up to two 2 weeks.
Use only as a clock (clock display only) – up to 30 days.
Use only a sports watch (including GPS and pulse) – up to 22 hours.
Also, the new watch is expected to incorporate a built-in microphone and speaker that will allow calls to be made through the watch itself, and without the need to unplug the mobile device. However, it is currently unknown whether we will be able to see a Sim-based LTE version of the watch for full standalone operation, or whether we will be able to make calls through the watch's Bluetooth connection to the phone. The new model, like its predecessor, is expected to continue to offer a built-in GPS component for real-time user tracking even without the need for a phone and optical pulse sensor.
The Huawei Watch GT 2 is expected to unveil alongside the Mate 30 Series models at an event in Munich, Germany, on September 19.
Source: winfuture