Tech
Intel Unveils Tiger Lake Refresh Processors; Core i7-1195G7 Beats Ryzen 5800U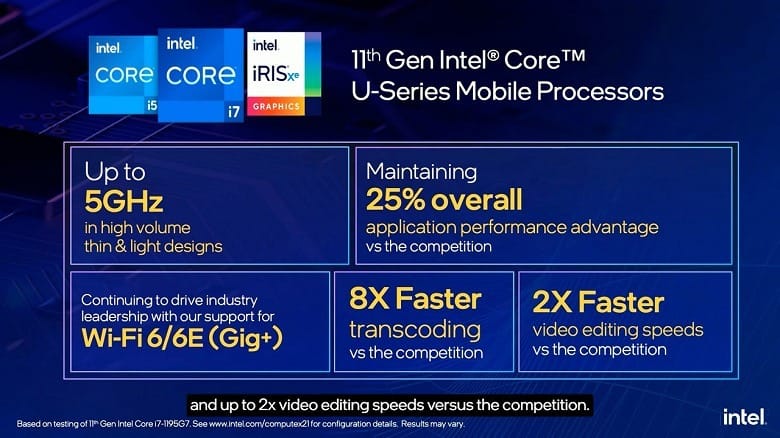 Intel held an official event at Computex 2021. In one of the first announcements, the company introduced Tiger Lake Refresh processors. There are only two models, but they have something to oppose AMD's competitors especially the top-end Core i7-1195G7.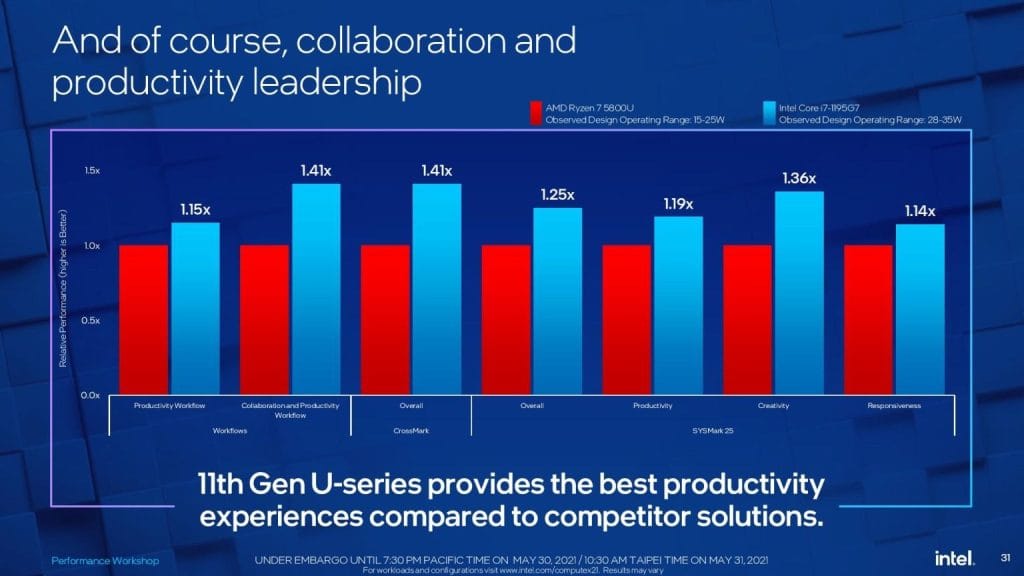 Intel compared the two CPUs in the graphs: the Core i7-1195G7 outperforms the Ryzen 5800U in many tasks and processes. However, one thing should be noted here: the power consumption of the AMD CPU is within 15-25 W, while for the Intel it fluctuates in the range of 28-35 W. In laptops, along with new CPUs, as Intel promises Optane Memory H20 memory (obviously not in all models) and Wi-Fi 6E adapters will be there.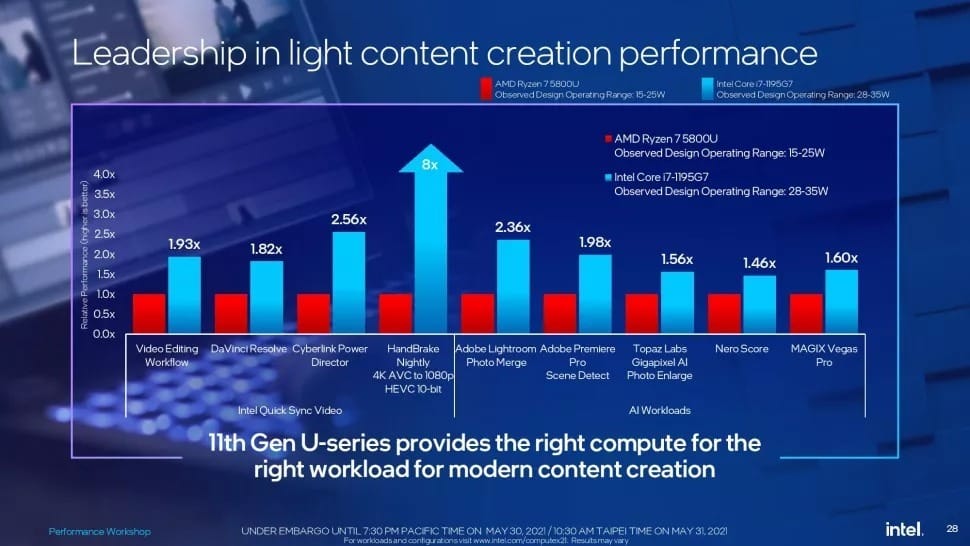 Both CPUs are quad-core with multithreading support, both support DDR4-3200 and LPDDR4X-4266 MHz RAM. The Core i7-1195G7 received an integrated GPU Iris Xe with 96 execution units and 12 MB of cache. The base frequency is 2.9 GHz, the maximum is 5.0 GHz (or 4.6 GHz with all cores loaded).
Also Read: Intel Xe-HPG GPU Is Launching Soon, Intel Employee States
The Core i5-1155G7 also has integrated Iris Xe graphics, but there are fewer execution units – 80. There is also less cache memory – 8 MB. The base frequency is 2.5 GHz, the maximum is 4.5 GHz (or 4.3 GHz if all cores are loaded).
Tiger Lake Refresh laptops will go on sale this summer. Intel is promising over 60 models from its major partners including Acer, Asus, Lenovo and MSI.