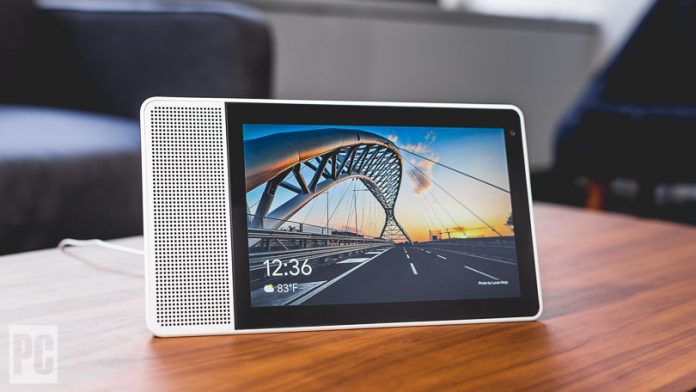 It's that time of the year again! With the festive season rolling in, everybody is set to start their shopping spree, and getting something new and special for their loved ones. Gone are the days of mundane dry-fruit boxes and sweets. It's all about tech these days!
Here are 2 smart tech options from Lenovo which fits the bill.
Lenovo Smart Clock with the Google Assistant

Lenovo Smart Clock comes with voice and touch control on a subtle 10.16 cm (4) IPS screen. With its compact size, it will fit perfectly on a nightstand and blend into the bedroom décor, with a full fabric soft-touch cover. 
The Lenovo Smart Clock offers a visual assistant experience when you need it the most – from the time you wake up to when you go to sleep. It can also run your smart home, play music, manage your schedule, and much more. All hands-free, quickly, and easily. Just say "Hey Google" to get started. When not in use, Lenovo Smart Clock doubles as a digital picture frame – showcasing beautiful pictures from a personally selected album in your Google Photos™, or beautiful images curated by Google.
Available on Flipkart and Lenovo stores.
Web Price: ₹5,999
Also Read: LG Announces "KHWAHISHON SE KHUSHIYO TAK" Festive Camapign
Lenovo Smart Display 10″ with Google Assistant
Stylish and easy to use Lenovo Smart Display comes with a vibrant 25.4 cm (10) touchscreen display and wrapped in a minimalist, modern design, making it the ideal home companion. Your Assistant will show you today's weather, switch on the lights, and play your favorite music. When you need the whole picture, Smart Display pulls up images, maps and video to complement Google Assistant's answers.
It is a perfect addition to any kitchen, living room or home office so you can manage your connected devices, easily schedules meetings from any room, tackle a new recipe or relax in the evening by video calling friends – all with just your voice and a quick glance at the display.
Available on Flipkart and Lenovo stores.
Web Price: ₹14,999