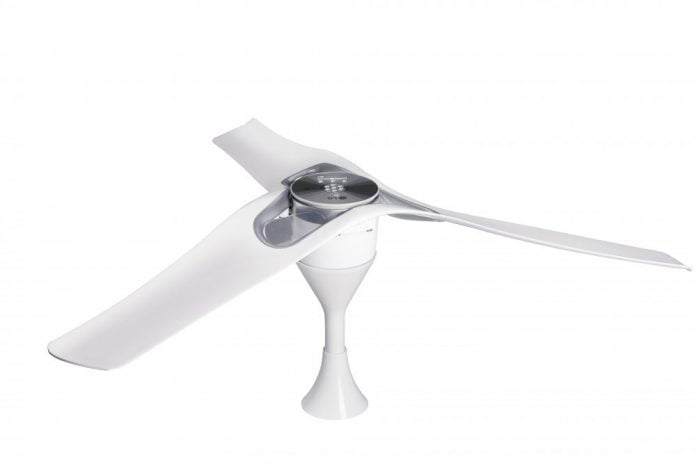 Strengthening its product portfolio in India, LG Electronics, a consumer durable major is delighted to announce the launch of its IOT enabled Ceiling Fan. The revolutionary ceiling fan offers the ultimate comfort through its Dual Wing fan-blades, which produce incredibly natural airflow with room-wide coverage. Thanks to an advanced Inverter motor, the fan delivers outstanding performance along with increased safety, durability and reliability. A premium design and a host of convenience-enhancing features complete LG's stylish solution.
The Premium range of Ceiling fans is equipped with Wifi along with Amazon's Alexa and Google Assistant compatibility, to provide the consumers of a developing India more choices to be future ready. Further functionality and convenience are provided by the LG SmartThinQ® app (free to download for Android and iOS devices), letting users remotely control the fan via smart phone or tablet at affordable MRP-16,990/- price segment.
The company's first premium ceiling fan, the high-quality model impresses with strong output and quality airflow. Ensuring greater comfort, the Dual Wings recreate a pleasant, natural breeze inside the home. They reduce turbulence by up to 22 percent compared to conventional fan designs, drastically cutting a major cause of user discomfort. The unique shape of the wings allows airflow without any blind spots. Designed to mimic the shape of a humpback whale's powerful fins, the wings effortlessly keep noise generation to under 49dB, for a pleasantly quiet indoor environment.
We are proud to present our innovative air care solution, which generates natural airflow to bring comfort to the entire room," said Ki-Wan-Kim – MD, LG Electronics India. "The premium LG Ceiling Fan is strong on performance, convenience, and design, delivering an array of benefits that speak of our continuous efforts to improve consumers' daily lives."
LG Ceiling Fan is setting new standards with its state-of-the-art technologies, quality components, energy efficiency, and first-class style. Backed by a 2-year warranty, LG's advanced Inverter motor features double-insulated parts that improve reliability, safety, and durability. The smooth, flowing shape of the wings and the fan's attractive LED display bring a sense of modern minimalism to any room and attest to the company's commitment to good design.