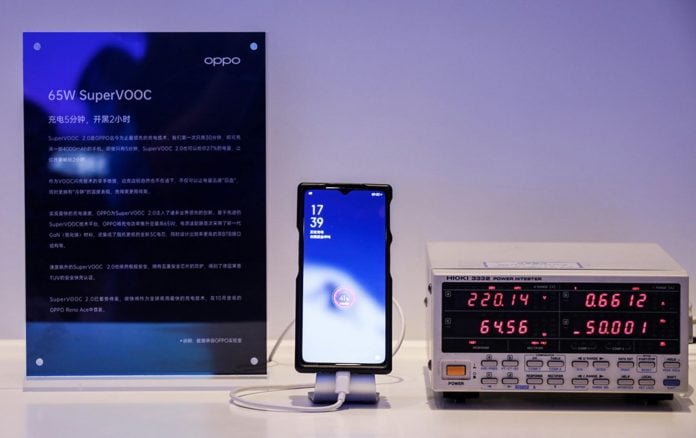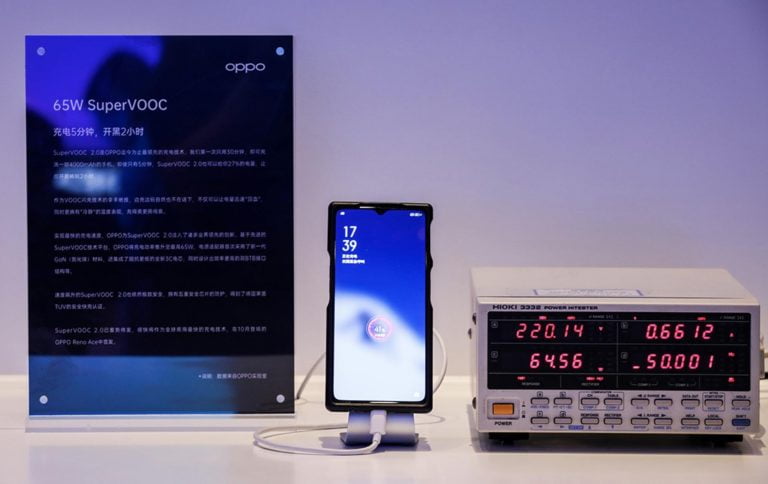 Oppo Reno Ace is scheduled to launch in China next 10 October. In the teaser released by Oppo, one of its flagship features is support for SuperVOOC fast chargers with 65W current output. It has not been revealed how long the process of charging with the technology in the teaser . However, there is no need to wait for it to be officially released, Oppo is already showing off through a video uploaded by its official Weibo social media account. The Chinese manufacturer claims that charging the Reno Ace battery with a fast 65W charger will only take 30 minutes. In the video, SuperVOOC is pitted with VOOC 3.0. With the same time duration, VOOC 3.0 is described as being only able to charge up to 39 percent of the battery. VOOC 3.0 was previously used to support fast charging for the first generation Reno smartphone which has a battery capacity of 3,765 mAh.
Checkout #OPPO 65W SuperVooc charging speed!!! pic.twitter.com/xP0RA2GBQn— Tasleem Arif (@tasleemarifk) September 17, 2019
Not yet known exactly how much battery capacity will be embedded in the Reno Ace. But according to rumors, the Reno Ace will be equipped with a 4,000 mAh battery capacity. This video does look convincing, but if observed at the beginning of the video, the power status on the two phones is different. In the first seconds of a fast charging race, phones that are charged with SuperVOOC start with a 6 percent power status. While cellphones filled with VOOC 3.0 are at 3 percent. Nevertheless, the difference in power status is not too far away. Charging the battery is also done when the cellphone is locked, which can be different speeds when the mobile screen is active or in use. Oppo India's Vice President (R&D), Tasleem Arif also uploaded this video on his personal Twitter account.
Oppo Reno Ace will have a refresh rate of 90 Hz which is fairly capable to support the gaming experience. If true, the Reno Ace will be the first Oppo smartphone to be equipped with these features. Reno Ace will also be covered by Snapdragon 855 Plus chipset combined with 8GB RAM and 128GB internal.