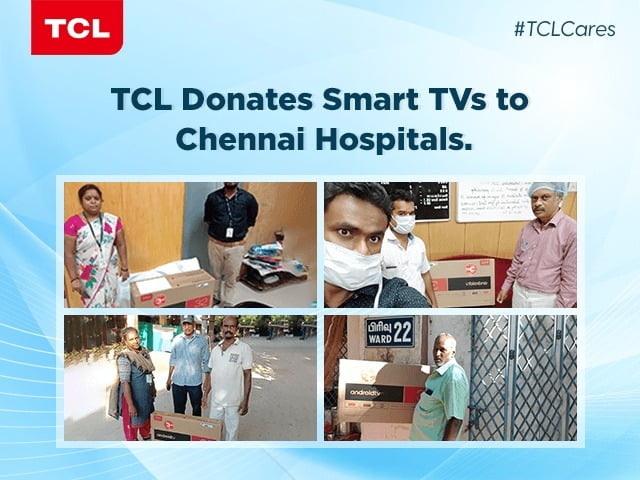 In what can be seen as a community support initiative, TCL, a global top two television brand and leading consumer electronics company, has donated LED televisions to care centers of Government hospitals in Chennai. In a first-of-its-kind initiative, the leading consumer electronics manufacturer aims to recognize the contribution of medical institutions, staff and fraternity amid the current pandemic crisis.
Commenting on the company's decision to donate LED TVs to government hospitals in Chennai, Mike Chen, General Manager, TCL India, said, "Our endeavor is to extend support to the community amid the coronavirus pandemic situation. The medical community is working day and night to cure the people affected with the coronavirus. Our decision to donate LED TVs to hospitals is an effort to recognize the immense contribution of hospitals, doctors and medical staff in the current situation."
The initiative focuses on ensuring boosting the morale of health workers. The company wants to make sure that they are able to play a responsible role in supporting the efforts of the medical workers and ensure that they find something relaxing amid this crisis. As India is continuing its fight against Covid19, the brand wants to unite in this and make sure that everyone stays calm and strong.