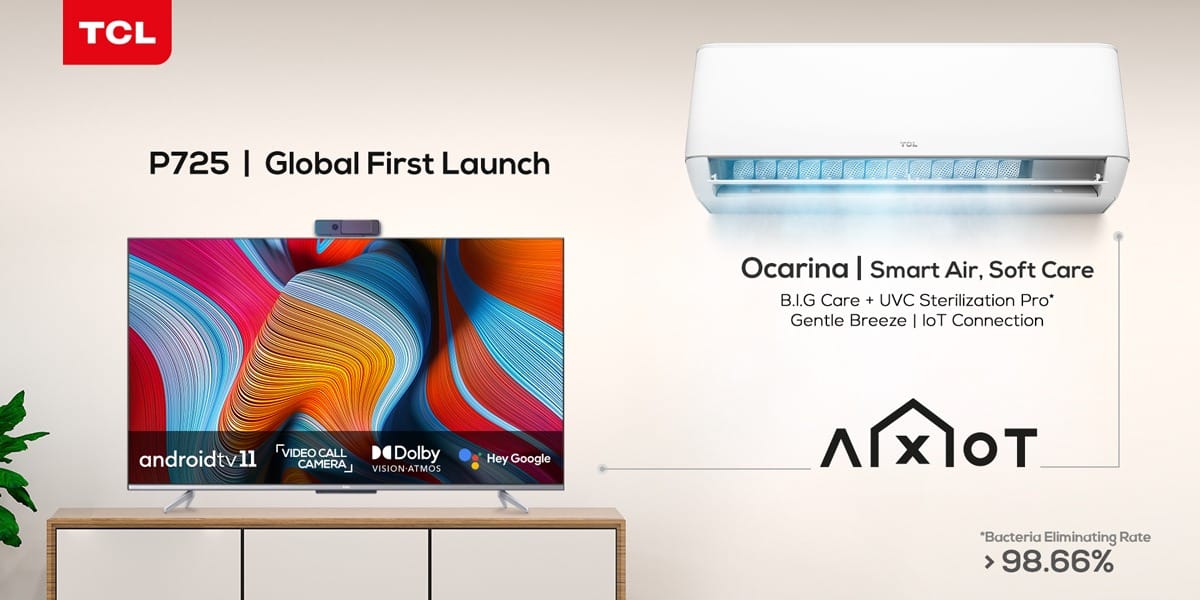 TCL Electronics launches its first 2021 TV model P725, India's first Android 11 TV with an external camera for video calling and 2021 Healthy Smart AC Ocarina which comes withB.I.G Care & UVC Sterilization Pro that can remove more than 98.66% bacteria.
Continuing to follow the recent norm of maintaining social distancing measures, the brand hosted a live streaming of its launch on its social media handles on Facebook, YouTube, and Twitter. Leaving no stone unturned, the brand is ready to give the Indian audience a first of its kind latest Android 11 TV and video calling on bigger screen experience at early onset of this year.
TCL P725:
Being committed to the motto of delivering the most advanced technology, TCL brings its global first launch of P725, the first model in India to run Android 11. Additionally, the TV features the winning combination- ultra-vivid colors of Dolby Vision and immersive sound of Dolby Atmos. It will first roll out the 65 inch exclusively on Amazon at INR 89,990. Customers can get notified on Amazon for the latest product selling updates.
Also Read: TCL's QLED and 4K Smart TV
P725 is powered by Dolby Vision, advanced imaging technology that combines high dynamic range (HDR) with wide color gamut capabilities to deliver ultra-vivid picture quality with incredible brightness, contrast, color, and detail. Displays with Dolby Vision deliver more vivid, lifelike images. 
TCL P725 Pricing
43'' INR 41,990
50'' INR 56,990
55'' INR 62,990
65'' INR 89,990