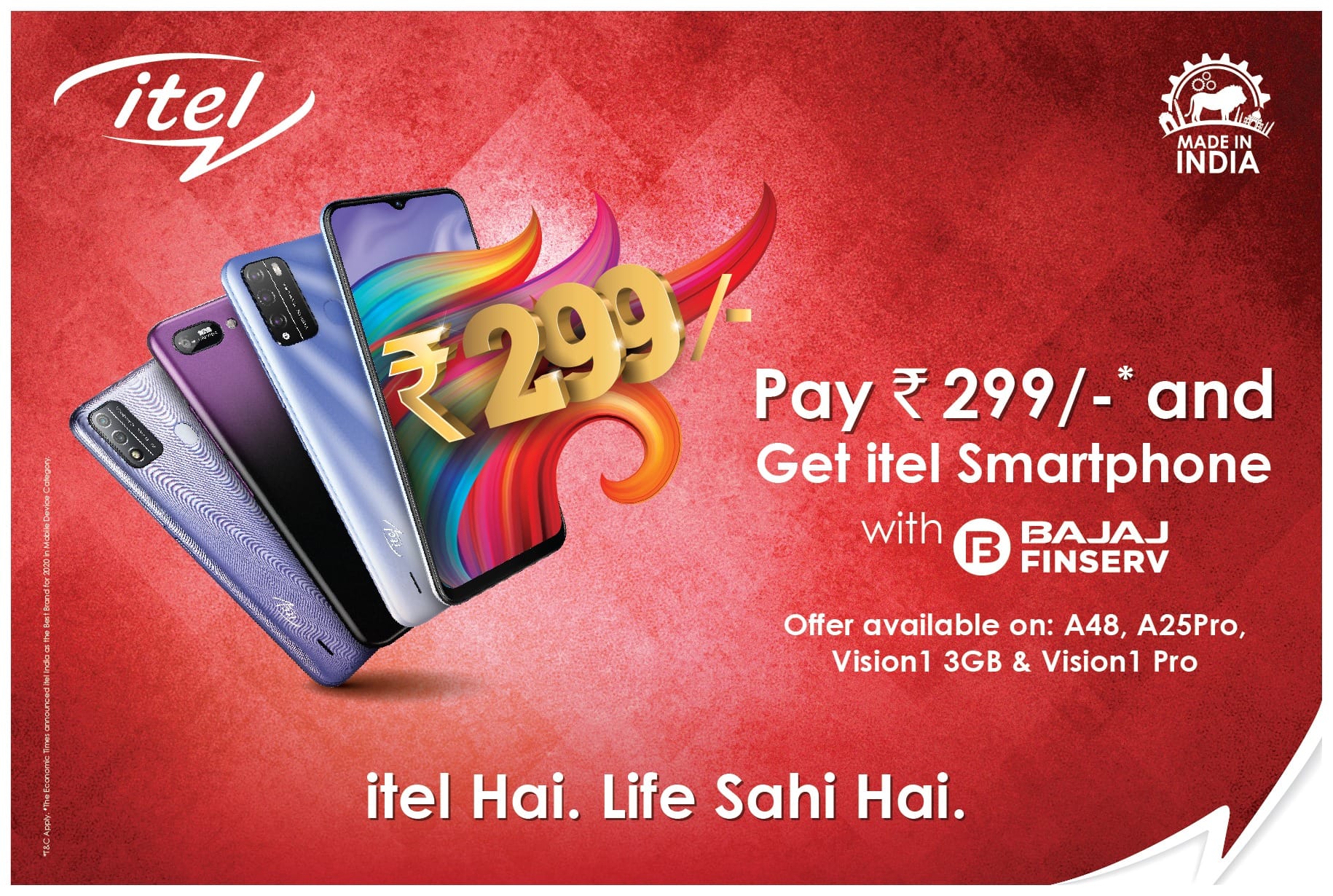 itelannounced its strategic partnership with Bajaj Finserv to facilitate best available affordability options on its Smartphones. Under the scheme, itel will offer its flagship smartphones A48, A25 Pro, Vision 1(3GB), and Vision 1 PRO that comes equipped with 4G LTE and trendy features on no-cost EMI and Zero Down payment. All these Smartphones can be purchased at INR 299 followed by four easy EMIs making them ultra-affordable for the Smartphone users who are looking to upgrade to the latest Smartphones with trendy features and also who are vying to upgrade from Feature phones to Smartphones. 
Also Read: itel Becomes Stronger and Bigger with 6 Crore Happy Customers 
The scheme is live across 1200+ cities in 26 states with the Bajaj Dealers and applicable for existing customers of the Bajaj Finserv EMI Network Card. The 'Double zero' scheme offers itel A 25 pro, itel A48, Vision 1 (3GB) and Vision 1 PRO at a processing fee of Rs. 299 followed by an EMI of Rs. 1275, Rs. 1525, Rs. 1750 and Rs. 1725, respectively. The 'No Cost EMI' offers itel A48, Vision 1 Pro, and Vision 1(3GB) at a processing fee of Rs. 299 with a down payment of Rs. 1220, Rs. 1380 and Rs. 1400, respectively. The alliance resonates with itel's brand philosophy of 'itelHai. Life Sahi Hai' as the scheme enables the consumer with easy purchasing power.