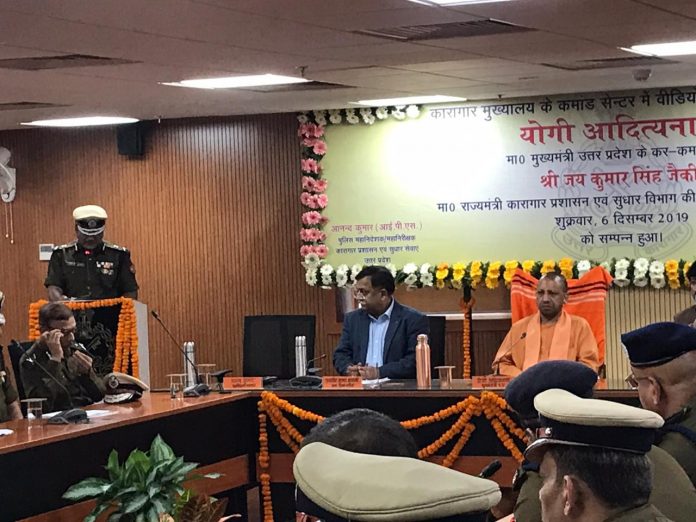 Driven with a vision to solve real-world problems through advanced technologies like AI, Gurgaon-based start-up Staqu has launched its video analytics platform, JARVIS, in Uttar Pradesh. The app was launched by the CM of UP, Shri Yogi Adityanath. The fast-growing AI start-up, Staqu has established AI-powered video analytics solution with a "Video Wall" that covers CCTV footage from all of 71 prisons of Uttar Pradesh, covering a stretch of 900KM.
The AI-powered video analytics tool is now live with 700 cameras from 71 prisons for multi-purpose analytics and can automatically analyse intrusion at the wall, frisking, and unauthorised access, sudden increase of crowd, violence, camera not working, and intrusion detection, amongst others.
JARVIS is also equipped to send alerts on various predefined events on the mobile app to the jail superintendent and also to the nodal command centre at Lucknow. The AI-powered video analytics is a first-of-its-kind technology which is being used by any prison department within the country.
Commenting on the launch, Shri Yogi Adityanath, the CM of Uttar Pradesh said, "It is inspiring to see how the young minds in India are making the best of tech advancements in improving the ground realities for every citizen. I congratulate the team for conceptualising and launching a trailblazing solution that will make our prisons more secure with artificial intelligence. I am confident that it is only a matter of time before India will be transformed with superior tech advancements."
Atul Rai, Co-Founder & CEO of Staqu, said, "We are deeply honoured to launch JARVIS, together with the CM of UP, Shri Yogi Adityanath. Taking JARVIS out of the realms of fantasy and science-fiction, we are making intelligent video analytics a reality for India's police force, starting with Uttar Pradesh. We look forward to conducting similar integrations for JARVIS in the near future while empowering the Indian police with advanced AI-enabled policing solutions."
DG, Prison Mr. Anand Kumar added, "Cutting-edge technologies like artificial intelligence are going to pave the way forward for policing in India. To the same end, the launch of JARVIS in UP prison cells come at the right time. This will help us closely monitor all the activities that take place in the prison cell and ensure better security for all. With the ongoing digitalisation in the country, such smart and advanced solutions will play an important role in ensuring the overall well-being in our civil societies."
Up until now, criminals and mafias have been running a network of crime right from the prisons, with unauthorised access to mobile phones, knives, guns, amongst other materials. However, JARVIS will ensure that the law enforcement authorities are notified immediately as soon as something unlawful is detected. Proving to be robust assistance to the police forces, JARVIS is going to strengthen the nation's fight against crime. Staqu is further working to unveil JARVIS for other security applications as well.
Staqu is currently working with eight state and UT police forces, including Punjab, Haryana, Rajasthan, Uttar Pradesh, Bihar, Uttarakhand and Telangana