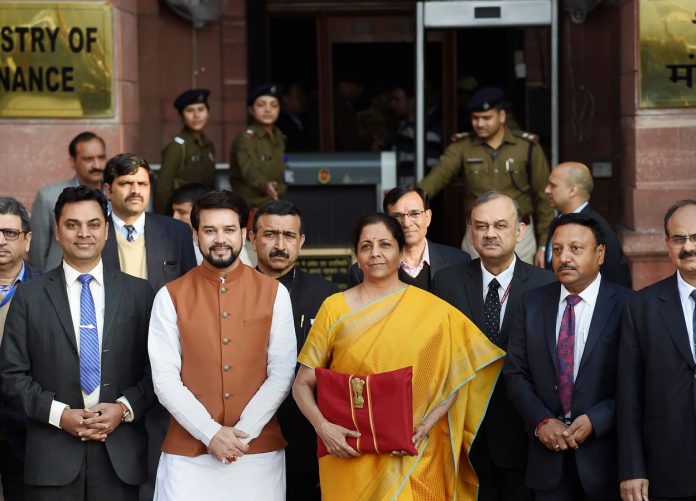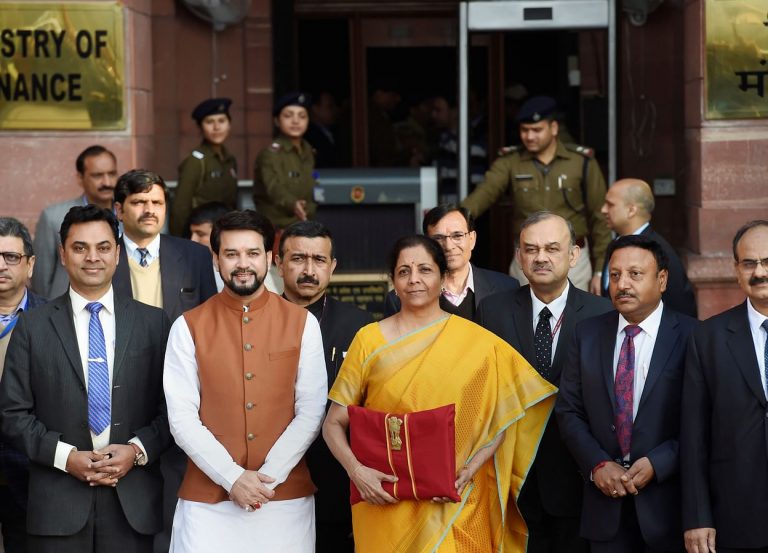 Asus
Mr Leon Yu, Regional Head, India & South Asia, Asus
"At Asus, we believe that the Union Budget 2020 announcement has covered several pressing issues faced by the economy and is going to bring growth opportunities. All eyes would be on the manufacturing sector, with the FM proposing a scheme to encourage mobile phones, semiconductor packaging, and electronic equipment. The new scheme, Nirvik, is also going to offer respite for exporters, promising to settle refunds for electricity and VAT previously levied. Furthermore, the provision to bring digital connectivity to all public institutions at Gram Panchayat and allocation of INR 6,000Cr to bring fibre to home through BharatNet linking 100,000 Gram Panchayats in FY21 are also welcomed moves.
With India's rising aspirations reaching the rural locales, internet connectivity will pave the way for connected and smart consumerism. At Asus, we shall be pursuing ways to support the government in enriching India's economy and traversing through rural India to ensure optimum growth and development. We also look forward to the policy on private players setting up data parks and shall be offering full support with our cutting-edge products and services."
Acer
Chandrahas Panigrahi, CMO and Consumer Business Head, Acer India
"This is positive budget overall from the technology focus point of view. We are pleased that the Government is allocating Rs. 8,000 crore for the National Mission on Quantum Computing and Technology. The government's move on encouraging manufacturing of electronic equipment in India is also a big step as this would provide much needed impetus to technology and manufacturing sector, which has been developing capacities and generating employment opportunities. Also, more focus on technology such as Machine Learning, Robotics, AI will support the industry to grow and establish India as a robust ecosystem for technology and innovation,"
Gamezop
Spokesperson: Mr Yashash Agarwal, CEO, Gamezop
"FM's proposal of delaying tax collection on the exercise of ESOPs is a welcome move. The current structure looks to collect taxes too early causing employees to not exercise vested shares. Easing direct taxation for eligible startups will encourage businesses to chase the right metrics and not just growth at the by bleeding money. The definition of "eligible startups" must be broadened to bring more companies in this fold."
Cyberbit
Spokesperson: Mr Rakesh Kharwal, Managing Director, India/South Asia & ASEAN, Cyberbit
"The government has highlighted the role of digital technologies like analytics, IoT, AI, and quantum technology during this Budget Session. The burgeoning digital infrastructure of India needs a strong cybersecurity framework to support it. Now, since it has allocated Rs. 99,300 crores to the education sector and Rs. 3,000 crores for skill development itself, a good way to realize India's digital vision could be by working on the cybersecurity front from the very beginning. The government may want to cover its tech initiatives with avant-garde simulation-based cybersecurity training platforms like Cyber Range for proposed cyber forensic university and Skill India campaign. This will help India in generating millions of jobs for the youth and also strengthening national security"
Quick Heal
Spokesperson: Mr Sanjay Katkar, Joint Managing Director and Chief Technology Officer, Quick Heal Technologies Limited "For cyber forensics University – One major step announced by the FM involved the proposal for establishing a national forensic university and cyber forensic university. With cyber crimes increasing at a rapid rate, the need for cyber forensics has become more important than ever for a rapidly digitising country like India. The setting up of a cyber forensics university is a welcome move from the Government. This will definitely help in improving India's expertise to solve complex cyber crimes."
TCL
Spokesperson: Mr.Mike Chen, General Manager
"At TCL, we believe that the Finance Minister has announced an encouraging Union Budget 2020. Proposing the scheme to encourage the manufacturing of mobile phones, semiconductor packaging and electronic equipment is a welcomed move and we look forward to a complete policy and leveraging the same to kickstart the domestic manufacturing through our panel factory in Tirupati. Furthermore, painting a futuristic picture in this year's budget announcement, the FM also acknowledged advanced technologies like IoT, AI, and analytics changing the world. At TCL, we are forever committed to advancing our 'AI x IoT' ecosystem in India and will continue to invest in cutting-edge technologies to offer the best services to our customers in India."
LogMeIn
Spokesperson: Rahul Sharma, MD-India, LogMeIn
"Budget 2020 looks very promising. We are particularly enthused about the FM's announcement of seamless delivery of digital services as part of the next wave of digital revolution. AI, ML, Analytics, IoT, Robotics are making giant inroads in India, as was observed in the budget. The policy being introduced to build data centre parks throughout the country will help enhance the digital infrastructure to a significant extent. We are looking forward to the next phase of Digital India which will be a big growth driver for businesses and individuals alike."
Haptik
Spokesperson: Mr Aakrit Vaish, CEO, Haptik
"As digitization and advanced technologies continue to gain momentum, we welcome the Budget 2020 announcements. Once again, the Finance Minister's emphasis on machine learning, robotics, AI and IoT will help boost India's digital journey. A significant proportion from the allocation of INR 3000cr for skill development should focus on these cutting-edge technologies. We are also delighted to witness proposals such as the linking of 100,000 Gram Panchayats through the enhancement of Bharat Net and setting up of data centre parks across the country. As national systems become more sophisticated and our workforce is equipped with the relevant skills, we will truly see the next wave of digital revolution, with greater scope for large-scale indigenous innovation."
Qlik
Spokesperson: Suganthi Shivkumar, Managing Director, ASEAN, India & Korea at Qlik
"We appreciate the government's decision in the 2020 Budget to dedicate the necessary funds and resources towards developing revolutionary and breakthrough technologies such as ML, robotics and AI to further the skills that will prepare us for the next wave and accelerate India's journey towards becoming a digital giant. With data equated as the new oil, the government's plan of building cutting-edge data parks across the country is equally important. Furthermore, the governments initiative of allocating Rs 6000 crores to enable unabridged digital connectivity in over 100,000 Gram Panchayats through the Fiber to Home BharatNet scheme holds brilliant potential in securing India's passage towards achieving tech-empowerment for the remote sector."
Rooter
Spokesperson: Mr. Piyush Kumar, Founder & CEO, Rooter
"It's very encouraging to see that Indian Government regards entrepreneurship as "strength of India". Start-ups can not only get a lot of foreign investment in India but also create thousands of jobs. The investment clearance and advisory cell for entrepreneurs is a great step to encourage new entrepreneurs and provide assistance. Moreover, the seed fund to support early-stage start-ups will help them to create quality market fit product before approaching VCs."
Zypp (Earlier known as Mobycy)
Spokesperson: Mr. Akash Gupta, Founder and CEO – Zypp (Earlier known as Mobycy)
"The Union Budget 2020 paints an affirmative picture for the future. We are glad that the Finance Minister has emphasised on improving the air quality, citing that the matter of clean air is a matter of concern in large cities that have a population of over 1 million. To the same end, we believe that EV-powered everyday commuting solutions offered by Zypp through Electric Scooters and Logistics solutions will play a crucial role in times to come. The budget announcement further comprises positive news for India's fast-growing start-ups. The proposal to set-up investment clearance cell for entrepreneurs along with assistance in funding would definitely prove to be extremely beneficial. Furthermore, increasing the threshold of start-ups eligible for tax deduction from an annual turnover of 25Cr to now up to 100Cr is another welcomed move. The FM has also increased the window for such start-ups to claim a tax deduction for 3 years out of 10 years now as compared to 7 years previously. Owing to the same, the start-ups will find it easier to take risks and not be burdened financially while pursuing trailblazing innovations. Deferring ESOPs for start-up employees is another affirmative move, giving employees of start-ups to postpone taxation for 5 years or whenever they exit the venture, whichever is earlier."
Pulp Strategy
Spokesperson: Ms. Ambika Sharma, Managing Director & Founder at Pulp Strategy.
"The latest budget announcement for the year 2020 -21 bears vast potential in shaping India's road towards achieving its target of emerging as a 5 trillion dollar economy. With India currently posed as the fifth largest economy in the world, I am particularly enthralled by the government's decision to optimize new-age disruptive technologies such as Machine Learning, robotics and Artificial Intelligence (AI) towards attaining a seamless and integrated service sector. Further advancing the digital revolution in the country is the government's resolution of developing state-of-the-art data centers across the nation. Moreover, the FM's proposal to allocate Rs 6000 crore for connecting 100,000 Gram Panchayats by FY21 will also prove instrumental in accelerating India's journey towards becoming a tech –enabled nation. Also admirable is the government's successful implementation of the Beti Bachao and Beti Padhao scheme which was reflected by the high gross enrollment of girls in all levels of school education. With the budget modeled towards realizing a progressive and equal women-centric society, the Finance minister also highlighted the fact that presently more than 6 lakh Anganwadi workers are equipped to upload status of more than 10 crore households. The government's decision to provide Rs 35,600 crore for nutrition related programs and Rs 28,600 crores for women – linked programmes will vastly help in furthering women empowerment and gender equality."
ONCAM
Spokesperson: Abhishek Kumar, Regional Director, Onvu Tech
"This year's budget includes a number of positive reforms for the surveillance and security agency. The government has announced the launch of Police Academy and Forensic Sciences, 5 more smart cities, 9,000 KMs of economic corridor, enhancement of tourist attractions, and improved business landscape for MSMEs alongside others. Security and Surveillance infrastructure is a core element of all of these reforms and will give a strong stimulus to the segment."
Onvu Learning
Spokesperson: Abhishek Kumar, Regional Director, Onvu Tech
"The government has announced a number of measures for the education sector with a whopping Rs. 99,300 crore budget. With it, courses will go online soon and Top-100 NIRF Ranked Institutes start offering them. The government has also announced positive reforms including Asian-African 'Study in India' program, establishment of Police Academy and Forensic Science, and integration of medical institutes with dist. hospitals. Rs. 3000 crores have further been allocated for Skill Development. Perhaps, all of these reforms will go a long way by including video-analytics-based EdTech solutions to them as well."

CloudConnect
Spokesperson: Raman Singh, Chief revenue officer, Cloud Connect "At CloudConnect, we wholeheartedly believe that the progress of the country lies in creating more opportunities for start-up owners. Thus, we duly welcome the decisions taken by FM Nirmala Sitharaman through the Union Budget 2020. She has rightly mentioned that entrepreneurship is the true spirit of India and has been its strength.
We appreciate the government's emphasis on promoting cutting-edge technologies such as machine learning, robotics and AI in India. The commitment to tech-advancement to support entrepreneurship is evident in the government's decision of building data center parks throughout the country and proposing INR 8,000Cr for over 5 years for the National Mission of Quantum Technology and Application.

Finally, the setting up of investment clearance cells and portals for entrepreneurs in order to assist them in funding will give a significant boost to entrepreneurship in India."