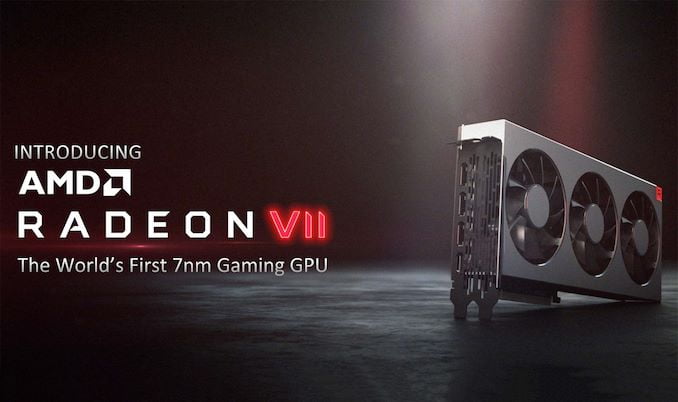 AMD announced a new GPU at the CES 2019 event in Las Vegas, United States, namely Radeon VII which is the first 7nm GPU available for the consumer class. This brand-new chip is claimed to have 36% performance higher than the previous AMD GPU champion.
"AMD Radeon VII is the highest-performing gaming graphics we've ever made. This GPU is designed for gamers, creators and enthusiasts who need very high visual quality, uncompromising performance and an immersive gaming experience," AMD wrote in a press release.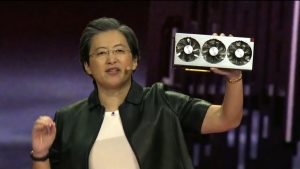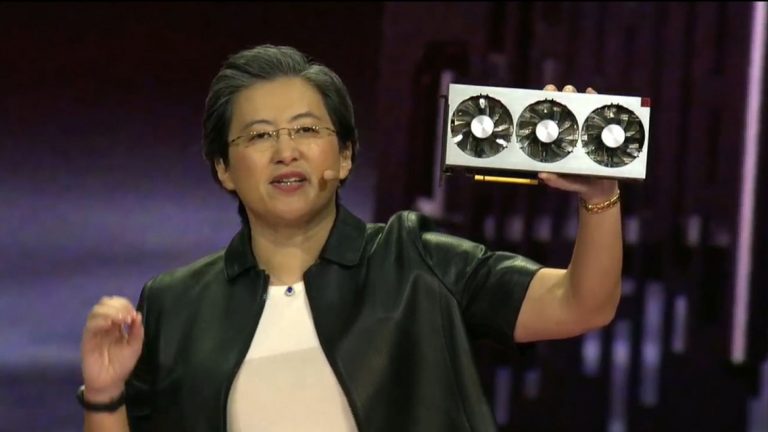 AMD has powered the Radeon VII with nothing less than 16GB of high-performance HBM2 memory (second-generation High-Bandwidth Memory) across a 4096-bit memory interface. AMD stated that the Radeon VII is capable of pumping out 1 TB/s of memory bandwidth, which is twice of the Radeon RX Vega 64. The memory is probably clocked around 2,000MHz to achieve that throughput.
The Radeon VII shown by Dr. Lisa Su features a dual-slot design and triple-fan cooling solution. It draws power from a pair of 8-pin PCIe connectors, so the graphics card could possibly feature a 295W TDP (thermal design power) rating. In regards to video outputs the Radeon VII is equipped with three DisplayPort outputs and one HDMI port.
According to AMD's own benchmarks, the Radeon VII excels in real-time 3D and compute applications and gaming. AMD's is touting improvements up to 27 percent in Blender and DaVinci Resolve 15, 29 percent in Adobe Premiere, and 62 percent in LuxMark OpenCL in comparison to the aging Radeon RX Vega 64 graphics card. In terms of gaming, the Radeon VII is 35 percent faster in Battlefield V, 42 percent in Strange Brigade, and 25 percent in Fortnite.
With the purchase of an AMD Radeon VII graphics card or a pre-built system powered by it, customers receive AMD's latest 'Raise the Game Fully Loaded' game bundle that consists of Resident Evil 2, Devil May Cry 5, and Tom Clancy's The Division.
But there is one thing that does not exist from Radeon VII, which is not mentioned support for real time ray tracing. That is a technology championed by Nvidia in its newest GPU.
Going forward, still in Q1 2019, AMD is expected to release its first 7nm CPU, which is expected to help AMD take majority market share of Intel, who is still struggling with the chip 10 nm.