Thermaltake announces WaterRam RGB Liquid Cooling DDR4 Memory at CES ® 2019 in Las Vegas. An unprecedented DDR4 memory module integrated with liquid-cooling solutions. This is the world's first two-way cooling DDR4 memory that comes with its own 16.8 million colors software-controllable water block. The WaterRam RGB offers ultimate flexibility for cooling options, with the exclusive liquid cooling technology, Thermaltake lowers the temperature of the RAMs by 37% compared to traditional natural passive cooling solutions, which ensures stable and instant performance and longer lifespan.
While WaterRam RGB ensures peak performance, it is also gorgeously built with 12 high lumens addressable LEDs of 16.8 million colors that can be controlled by the TT RGB PLUS Ecosystem and sync with motherboards from ASUS, GIGABYTE, MSI and AsRock that have a 5V addressable RGB header.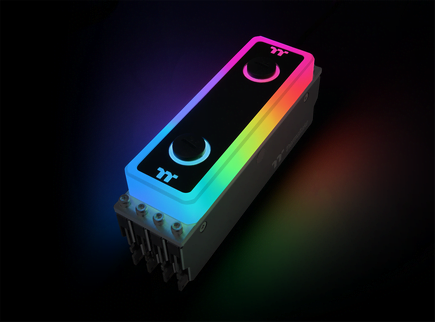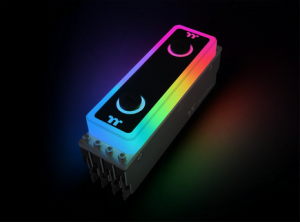 Features of the Thermaltake WaterRam RGB Liquid Cooling Memory
WaterRam RGB offers the ultimate flexibility when it comes to cooling options. With high performance copper-based water block and aluminum heatsinks, WaterRam RGB allows liquid cooling or heat sinks convection cooling. The included RAM water block incorporates Thermaltake's exclusive liquid cooling technology which keeps the temperature of the RAMS 37% lower than the RAMs with only traditional natural passive cooling solutions. WaterRam RGB's liquid cooling option ensures performance, stability, and longer lifespan of the RAMs. As for the aluminum heatsinks, it is constructed with 2mm thick aluminum heatsinks that offers superior heat dissipation. And unlike any other RAMs on the market that uses double coasted tissue tapes, WaterRam RGB uses high efficiency thermal pads instead to provide better thermal conductivity and weight endurance to support RAM water block.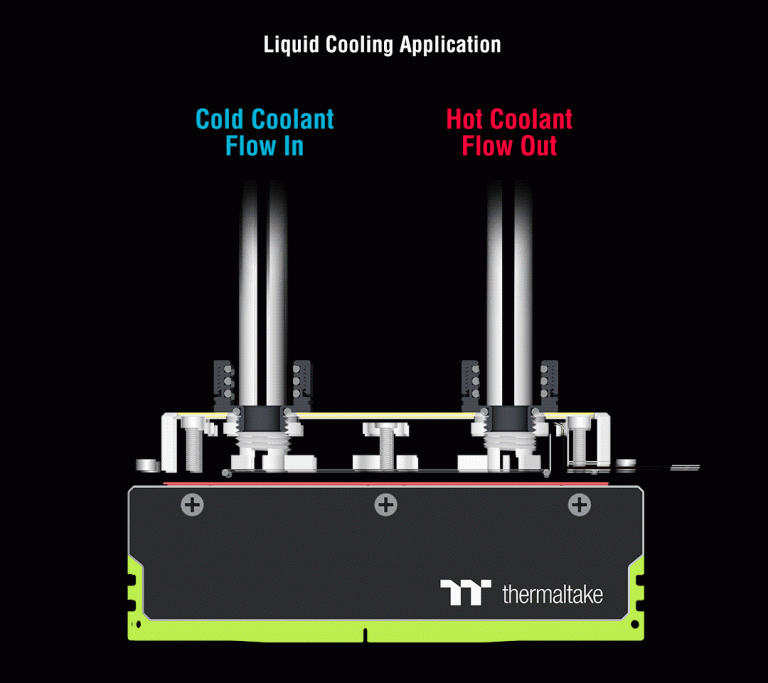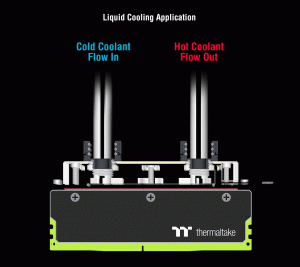 WaterRam RGB comes with the latest technology in the market to support high intensity gaming or other high speeds required activities. Built with 3200MHz high speed that supports Intel XMP 2.0 one-click overclocking technology and low CL16 latencies, WaterRam RGB was tested on the latest Intel DDR4 motherboards to ensure optimal DDR4 performance. WaterRam RGB is Intel XMP supported, you are only one BIOS-setting click away from extended overclocking performance.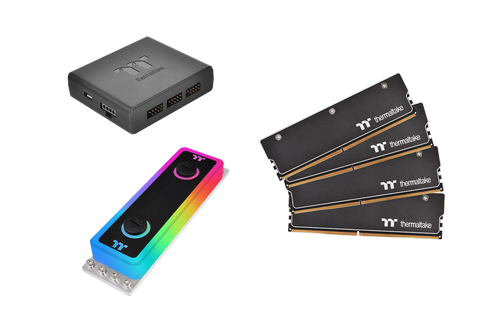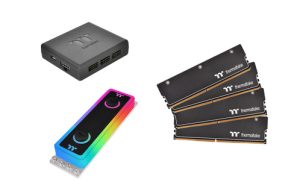 Availability, Warranty, Compatibility and Pricing 
Thermaltake WaterRam RGB Liquid Cooling Memory is now available for purchase, via the Thermaltake worldwide network of authorized retailers and distributors. Thermaltake WaterRam RGB Liquid Cooling Memory is backed by a limited lifetime warranty for the RAMs, two-year warranty for the waterblock and supported by the Thermaltake worldwide customer service and technical support network.