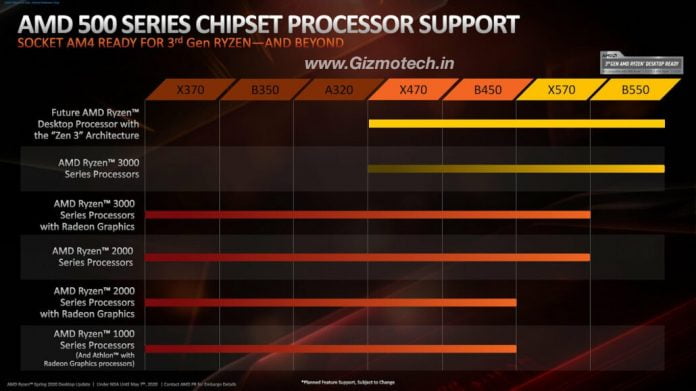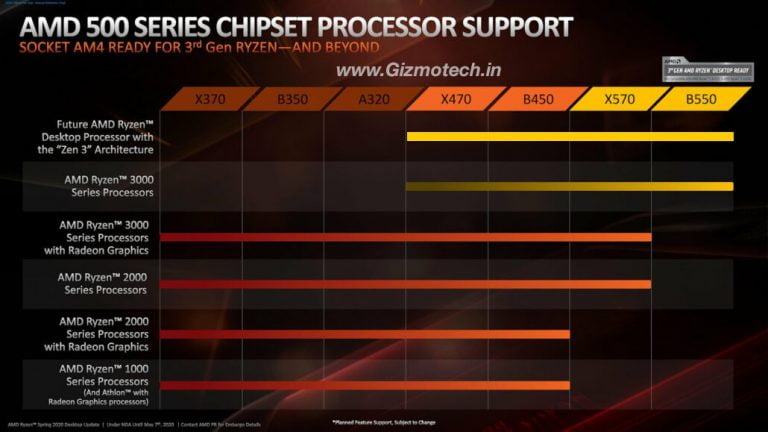 With the introduction of the B550 chipset, AMD concluded that the Zen 3 chips were not going to be supported by the 400 and 300 Series chipsets, but only by 500 chipsets and the chipsets to be released afterwards. However, AMD decided to also support these chips on the older X470 and B450 motherboards.
The problem according to the manufacturer, would lie in the storage capacity of the bios chip which would not be able to support the Ryzen 4000 chips for the desktop as well. When introducing the AM4 platform and Ryzen 1000 chips AMD announced that it would keep future processors backwards compatible with the AM4 processor socket 'until 2020', meaning support for the Zen 3 or Ryzen 4000 would also be available chips for AM4.
Also Read: How to Use Your Canon DSLR for Video Conferencing
After this announcement, there was a backlash within the AMD community. Now AMD has announced that it will make available an optional bios update that will support older chips on these AM4 motherboards with a 400 chipset.
The optional bios will disable support for 'many existing Ryzen desktop chips', making way for Ryzen 4000 CPUs with Zen 3 architecture. Once updated you cannot just go back so you will have to use a newer chip that is supported by the optional bios. AMD emphasizes that the availability of the new bios and the availability of the new CPUs do not necessarily have to coincide. Also, Ryzen 4000 will be the last CPU series to use a 400 chipset board and with new processors coming after Zen 3 you will need to purchase a new motherboard.
Source: AMD(Reddit)