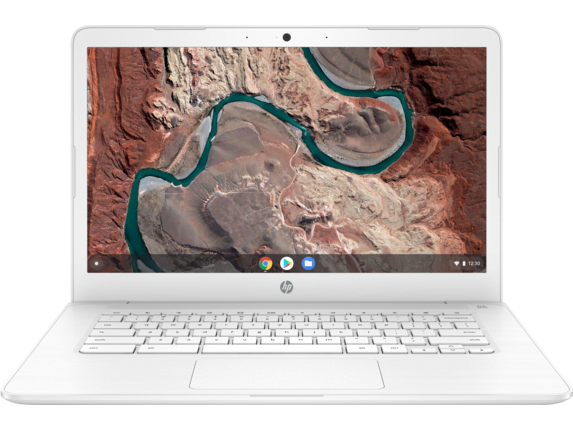 HP launched the HP Chromebook 14 series at the Consumer Electronics Show (CES) 2019 which is underway in Nevada, USA. The product became the first Chromebook from the manufacturer powered by an AMD processor. Chromebook 14 has two models that both have a 14-inch landscape screen with 4 GB RAM configuration and 32 GB eMMC internal memory. The difference lies in the innards. One model uses an AMD A4 processor with Radeon R4 GPU. This model has a screen resolution of 1,266 x 768 pixels without touch input features and is equipped with two USB Type C plugs.
Meanwhile, the second model relies on the AMD A6 processor with Radeon R5 GPU. The screen resolution of this model is larger, namely 1,920 x 1,080 (full-HD) and has supported touch input. There are also two USB Type C connectors. HP claims that the two latest Chromebooks have a battery life of 9 hours 15 minutes. Chromebook 14 has three color variants that can be chosen yakno Ink Blue, Charcoal Gray and Snow White.
On a slightly disappointing note, the A-series SoCs are based on AMD's rather ancient 28nm Bristol Ridge core architecture design. Both the A6-9200C and the A4-9120C are non-threaded processors, paired with Radeon R5 and R4 tri-core GPUs, respectively. They are rated at 6W TDP, which is a feat considering the 28nm architecture isn't exactly the most efficient.
The 14 Chromebook is sold at a relatively affordable price of US $ 269 / ₹20,000  for models that are powered by AMD A4 and non-touch screen displays.  While the other model , US $ 30 / ₹25,000 more expensive for the AMD A6 version and get a touch screen feature. Because this laptop runs Chrome OS, users can use Android application emulation via the Google Play Store. Besides HP, Acer also plans to spawn the Chromebook 315 which is also powered by AMD in February.