HyperX Cloud Alpha S is a mid-range gaming headset from HyperX. The Cloud Alpha Series is a step-up from the entry-level Cloud Stringer. In our HyperX Cloud Alpha S Review, we will be comparing the differences from the Cloud Alpha and is it worth buying in 2021.
The USB dongle is what the Alpha S sells off the Alpha. The USB dongle is nice if you have a (laptop) with a mediocre sound chip, it adds 7.1 surround sound toggle button. Virtual 7.1 sound is not something I would worry about myself, but the chat mix is ​​very nice. For example, you can easily turn your Game and Discord sounds louder or softer independently of each other.
The HyperX Cloud Alpha S 7.1 headset is available for INR 12,490. Amazon.in
HyperX Cloud Alpha S – Inside the Box
In addition to headphones (HyperX Cloud Alpha S) there are a pair of cables (1 meter with 3.5 mm cable and 2 meters 7.1 USB dongle).
A detachable microphone with, a soft travel bag and a pair of soft cloth ear cushions.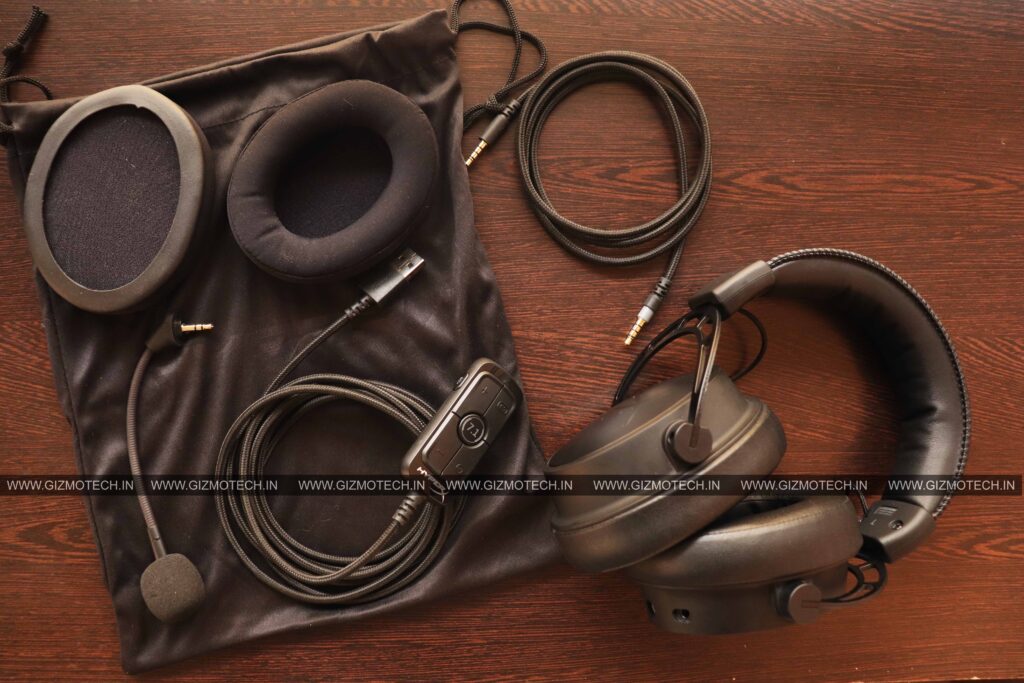 Also Read: HyperX Cloud Stinger Core (7.1) Review
HyperX Cloud Alpha S Specifications
USB Audio Control Mixer
Weight
57g
Cable length
2m
Headphone
Driver
Custom dynamic, 50mm with neodymium magnets
Type
Circumaural, Closed back
Frequency response
13Hz – 27kHz
Impedance
65 Ω
Sound pressure level
99dBSPL/mW at 1kHz
T.H.D.
≤ 1%
Weight
310g
Weight with mic
321g
Cable length
1m
Connection type
3.5mm plug (4 pole)
Microphone
Element
Electret condenser microphone
Polar pattern
Bi-directional, Noise-cancelling
Frequency response
50Hz – 18kHz
Sensitivity
-38dBV (0dB=1V/Pa at 1kHz)
HyperX Cloud Alpha S Design and Sound
The Cloud Alpha was one of the better-sounding headsets in its class, and Cloud Alpha S is no different. The design of the Clouds is tried-and-tested so that they do not change and was already loved. Build quality is still excellent and the comfort is good to excellent depending on your preferences. It is also not heavy just weighing around 321gm.
Apart from the black colour scheme, the only striking novelty is the bass slider. There is a simple slider on both shells with which you can open the bass.
The bigger and more efficient the bass ports are, the more air displacement can take place. More air displacement results in a woofer that can handle bass more efficiently and therefore also emits more bass. One of the great, practical advantages of a physical (acoustic) layer correction is that you do not need to use software filtering.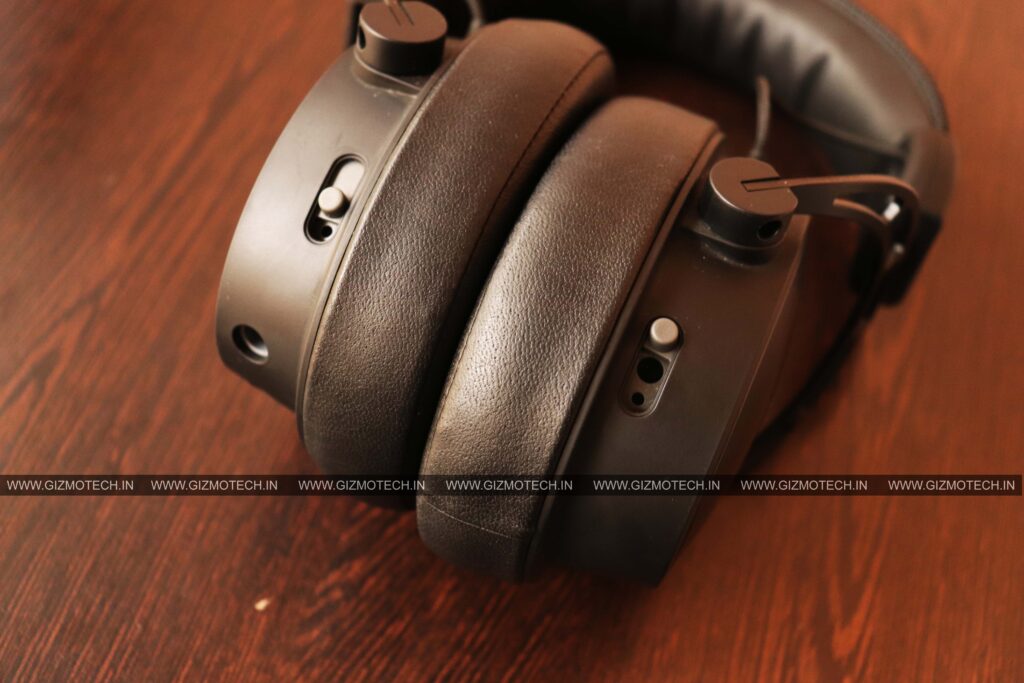 The bass ports have three different positions so that there is a suitable balance for everyone. If you open them completely, the layer will fly around you. This works particularly well with large, spectacular contrasts in games. The middle setting is ideally suited for music: there is enough sub-information to create a convincing image without – as with many game headsets – the entire sound is taken over by thumping bass. If you close the bass ports completely, you get a tight short sound that is a lot less fatiguing and is therefore very suitable for long gaming sessions.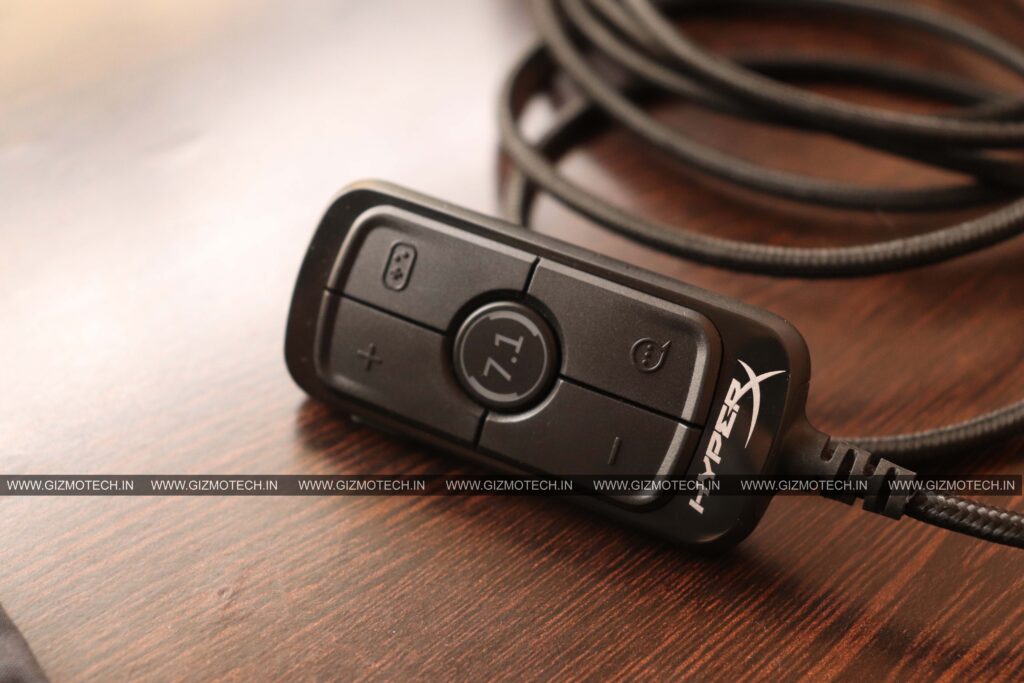 We tested the headset with The Last of Us Remastered on PS4 and were quickly reminded how terrifying a zombie apocalypse should be. created a growing sense of dread and emphasized the need for caution as Joel and Ellie made their way through the devastated landscape. The over-ear design of the earcups pretty much blocks out ambient noise allowing us to fully focus on in-game audio although very loud noises can be heard from gunfire and in-game music.
HyperX Cloud Alpha S Microphone
We tested the Cloud Alpha S mic with various in-game voice chat, discord chats and zoom sessions. The mic is also fine again probably unchanged from the Cloud Alpha. It's a bi-directional mic with active noise-cancelling and is also detachable so you can remove it when you are not using the mic. Overall the output is a nice and warm voice with great suppression of ambient noise without distortion. This price range now has several excellent mics and this is one of them.
HyperX NGENUITY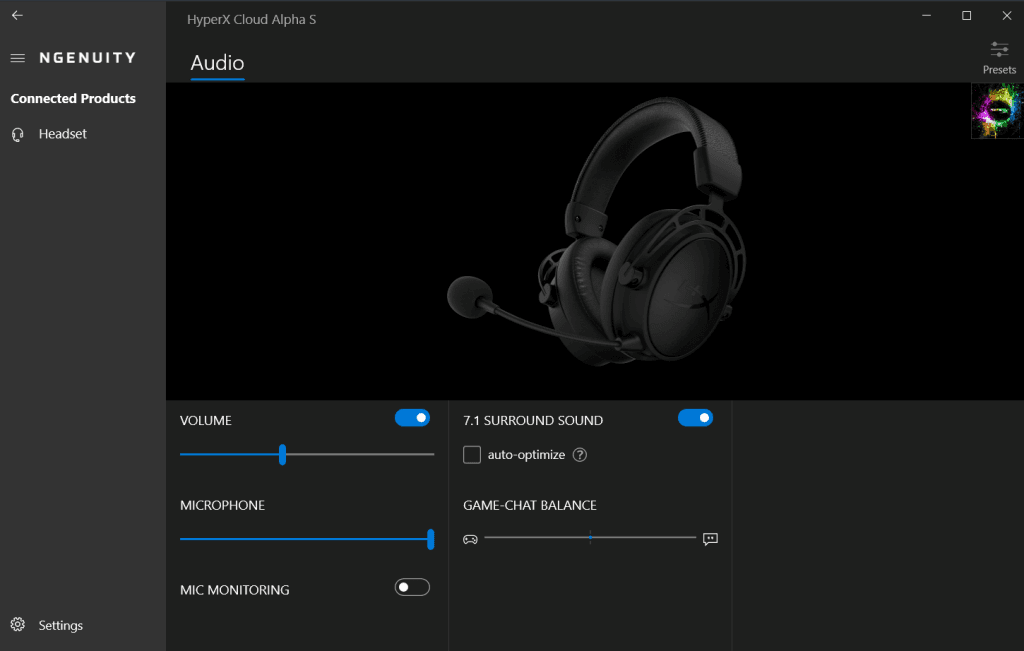 Just like from our last HyperX Stringer review nothing has changed the software is still bad and is in beta. However, you do get the option to enable 7.1 surround sound from the software. With the latest firmware 1903 the 7.1 toggle brings no difference to the sound output and even after uninstalling the issues exist.
So if you own HyperX Cloud Alpha S, keep your hands off the HyperX NGENUITY.
Conclusion
In our HyperX Cloud Alpha S Review is a good headset, but the only argument that the Alpha S manages to hold up at its current price point is that the USB controller that also has a built-in chat mixer; relatively rare. It is certainly one to keep an eye on when prices shift a bit, again it is an excellent all-rounder with good shape, pleasant sound and a good mic. If you don't need the USB feature take this review as a reminder that the Alpha S for less than ₹ 13,000 is still a great buy.