Review
HyperX Cloud Stinger Core (7.1) Review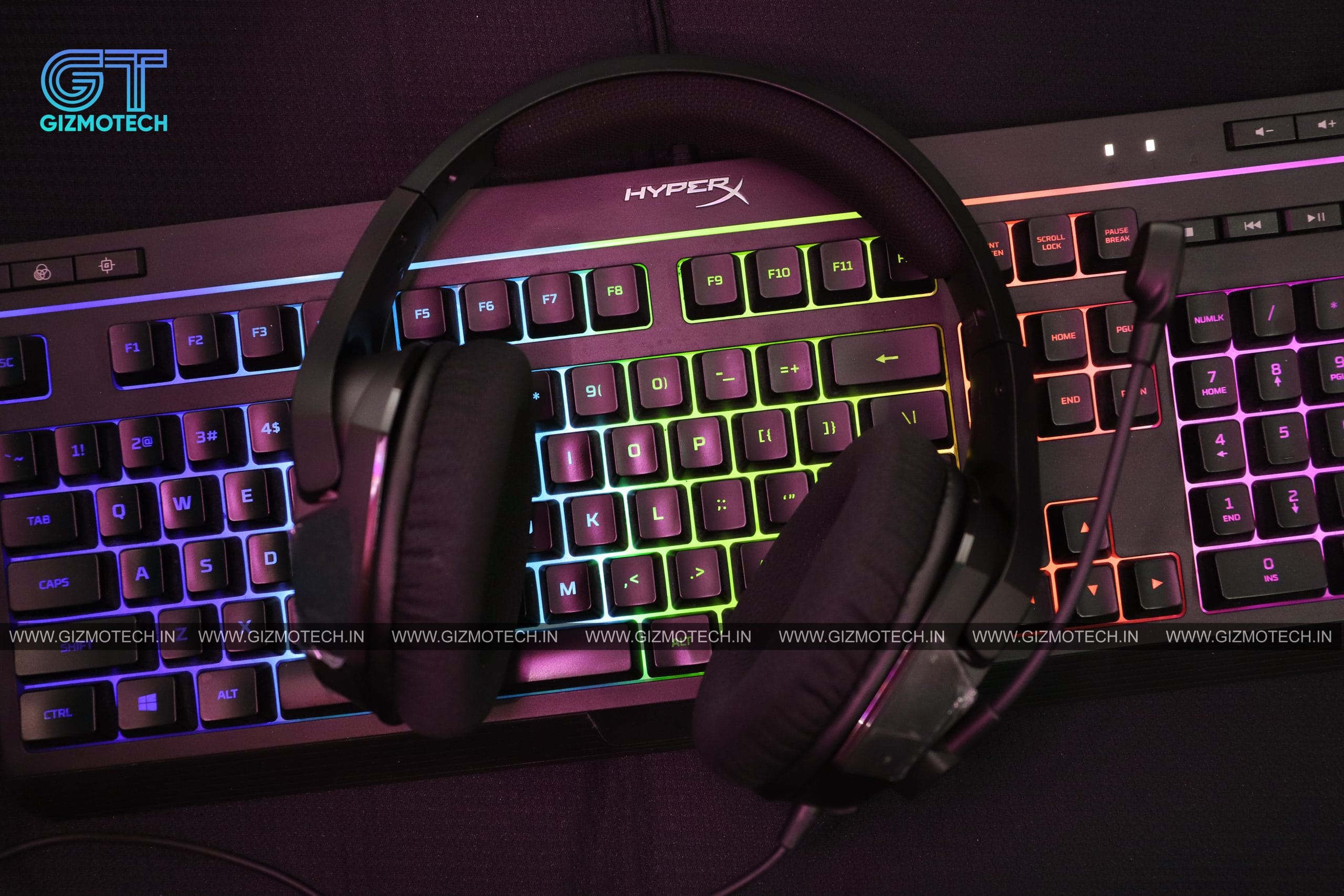 HyperX Cloud Stinger Core (7.1) is an entry-level headset from HyperX. The most striking feature is the 7.1 surround sound which we will be discussing in the review. Also, the HyperX Cloud Stinger Core (7.1) has a wireless variant which uses a wireless dongle to connect to the headset. In this review we will be reviewing the HyperX Cloud Stinger Core (7.1) wired headset. The headset compatibility mark with all current platforms: PC, Xbox One, PS4, Wii U, as well as mobile devices. However, the 7.1 surround sound is only supported by connecting the USB Adapter to a Windows 10 machine with HyperX Ngenuity Software. If you are a console or a mobile gamer, you will miss the novelty of 7.1 surround sound.
The HyperX Cloud Stinger Core 7.1 gaming headset is available exclusively for INR 4,490. (Amazon.in)
HyperX Cloud Stinger Core 7.1 Wireless is available exclusively for INR 7,490 (Amazon.in)
Earphone
Driver: Dynamic, 40 mm with neodymium magnets

Type: Circumaural, closed

Frequency response: 20Hz – 20,000Hz

Impedance: 16 Ω

Sound pressure level: 103 dBSPL / mW at 1kHzT.HD: ≤ 2%

THD: ≤ 2%

Wire length: 2.5m

Connection type: 3.5mm plug (4 poles) + USB adapter (required to activate 7.1)
Microphone
Element: Electret condenser microphone

Polar pattern: Unidirectional, noise canceling

Frequency response: 50Hz-18,000 Hz

Sensitivity: -40dBV (1V / Pa at 1kHz)
Inside the Box
The package bundle of the HyperX Cloud Stinger includes-

Headset (HyperX Cloud Stinger Core)

Documentation
Design 
The HyperX Cloud Stinger Core 7.1 carries forwards the design legacy of the cloud stringer headset family. The Kingston branding can also be found on the top of right ear headset. The headset weighs approximately 217g, with a simple and very light design, which is due to the fact that its main structure is made of plastic.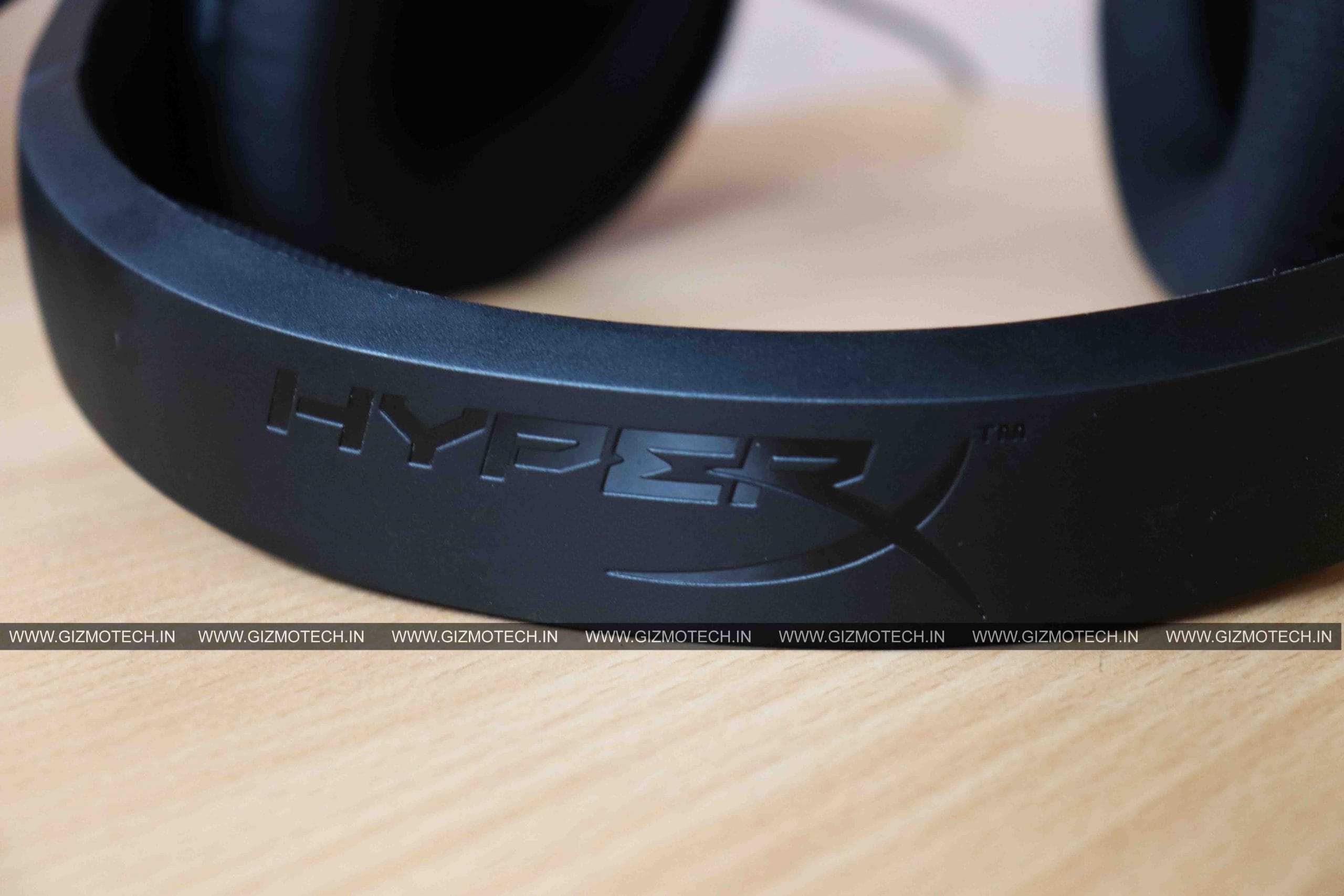 It is very malleable, which allows for slight twists. The headset has extenders that allow you to gain 3.5 cm in length (12 Tick Movement) to control on the sides and also have a slight movement in and out. In term of quality and comfort, there are no issues the headset does it job pretty well with no issues in particular.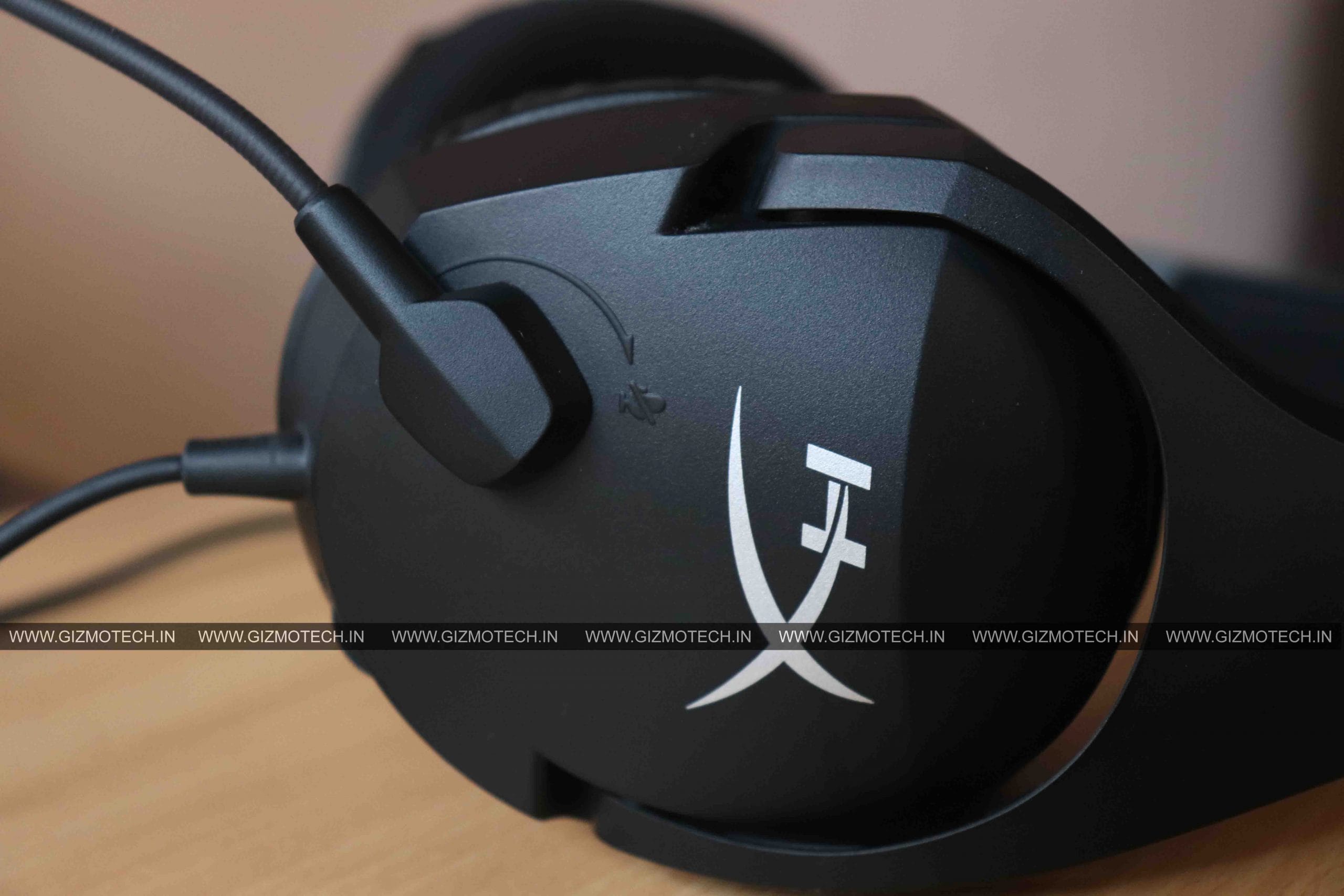 There is a detail that may bother some users, HyperX Cloud Stinger Core 7.1 does not have an audio control regulator (and other functions) on its wire. Because of this, the microphone mute and audio control functions are found on the left headset. To make the microphone mute, simply retract it in the direction of the arc (backwards) until you hear a slight click – there is even a drawing that indicates this action. The audio control can be easily done with the roller behind the microphone. The lack of a foam pad at the very end of the microphone is a bit disappointing.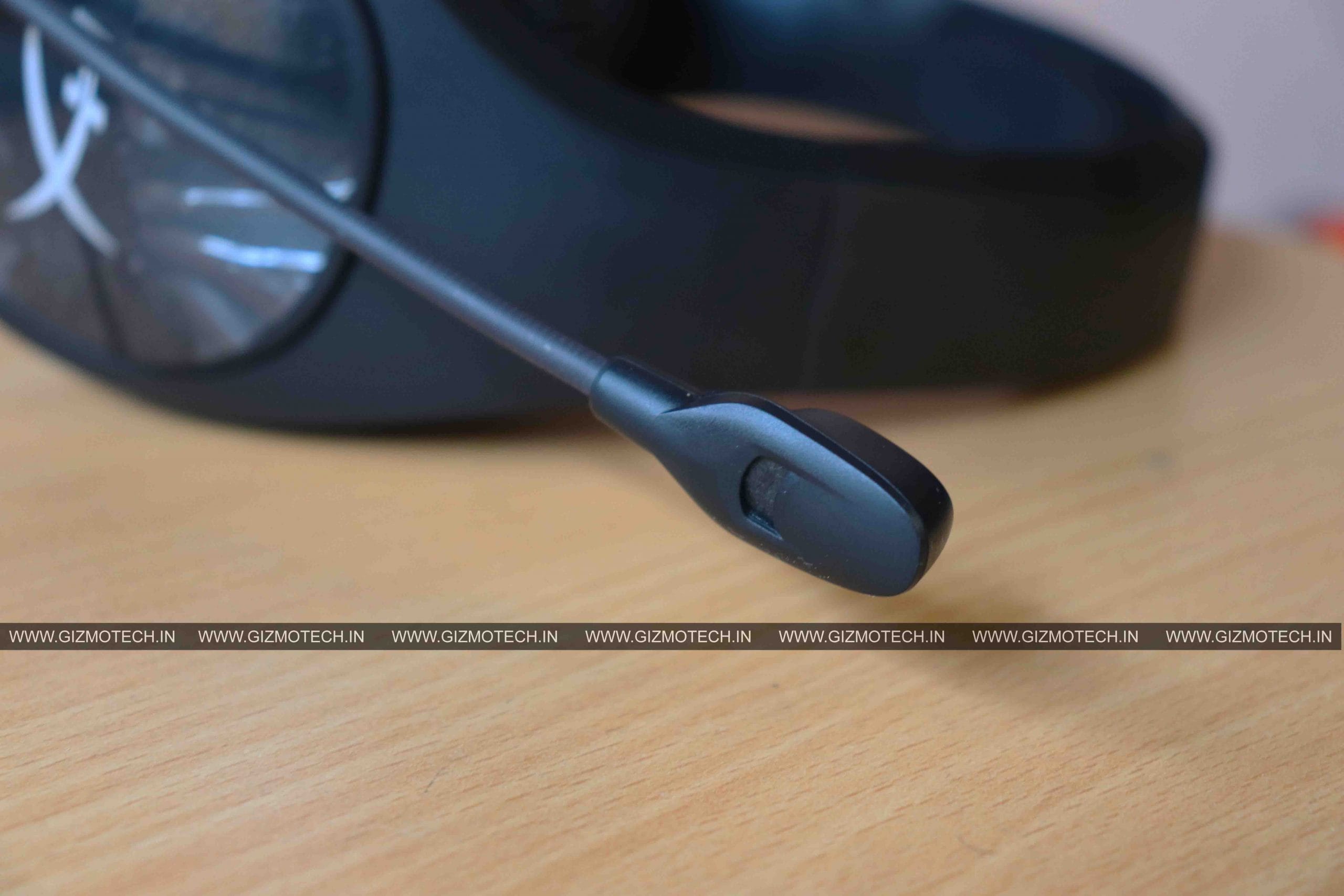 Also Read: HyperX Alloy Origins Core Mechanical Gaming Keyboard with Aqua Switch & Pulsefire Raid Mouse Launched in India
Sound
The HyperX Cloud Stinger Core (7.1) attractions is that through HyperX's own Ngnuity software, it is the only possible way to activate 7.1 virtual surround sound. The software is free and needs to be downloaded from the Windows Store, available only for Windows 10.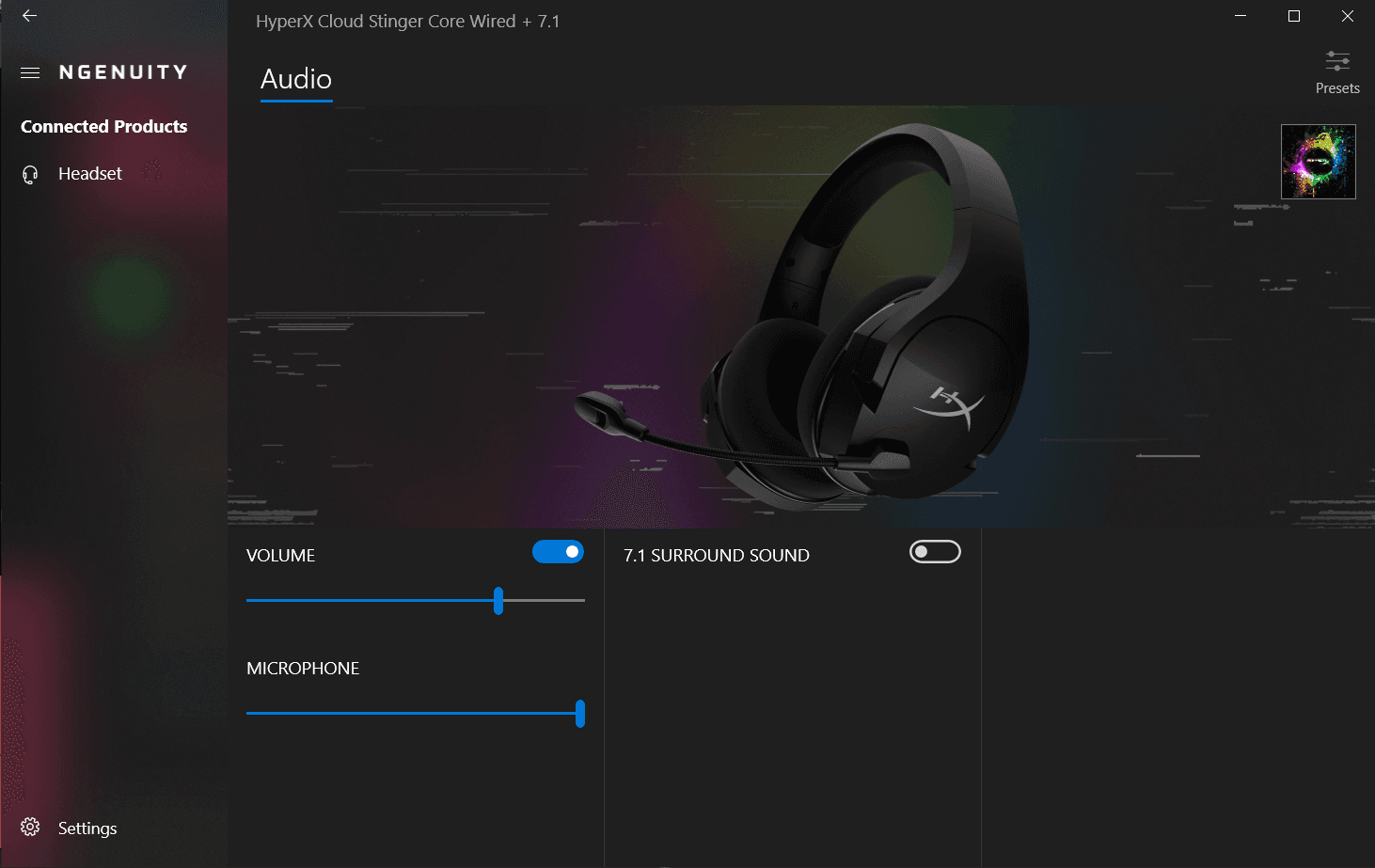 The HyperX Ngnuity is in the Beta phase and is not stable. Also, there are no options available in the software except to enable or disable the 7.1 surround audio. We expect to see more audio options with future.
On the other hand, with tests performed in the Call of Duty Warzone, Forza Horizon 4, Horizon Zero Dawn and Detroit Become Human. I noticed that 7.1 does not provide so many advantages in audio. If you precisely look at the 7.1 it creates a surround sound effect with an extra bass which misses out on the clarity. 
Something worth mentioning is that we got a different level of 7.1 sound output on different systems. Maybe it has something to do with the Motherboard's audio codec or amps.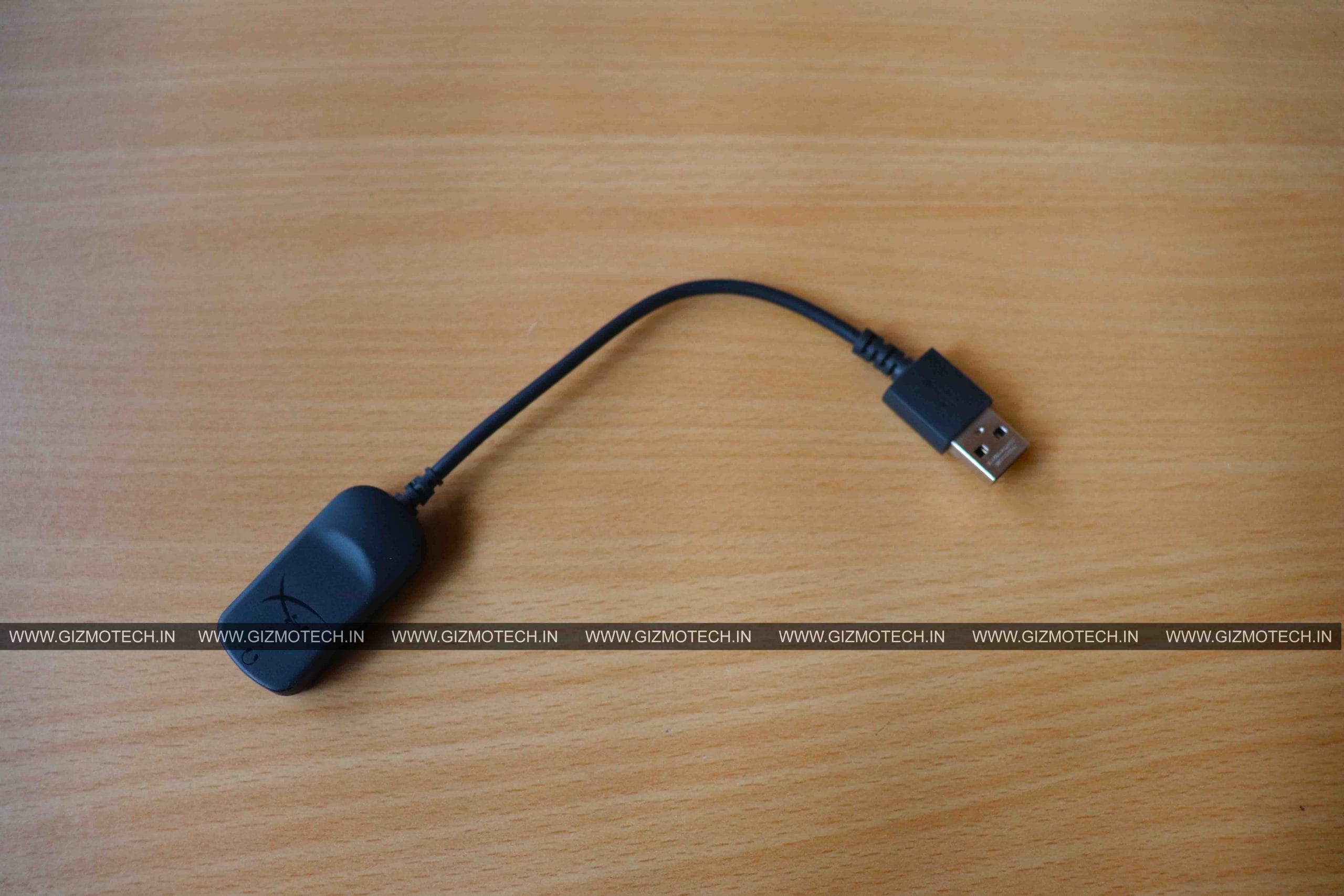 The final result may vary depending on your hardware.
It is worth remembering that 7.1 virtual surround sound uses techniques to simulate the eight inputs required for this type of audio in a headset that has only two of them. Without this function activated, I realized that the headset fulfils the task of delivering great quality, clean audio, in which I was able to hear shots, explosions, footsteps and vehicles more distant and from different directions. If what you're looking for is an entry-level headset with quality sound to play with, this is a good option. So that virtual 7.1 doesn't just look like an ornament, you can use it to play single-player games and watch movies. 
The microphone is also of good quality and during quarantine times when meetings turn into calls, The Noise-cancelling works well and for day-to-day meetings and gaming, the microphone does its job well.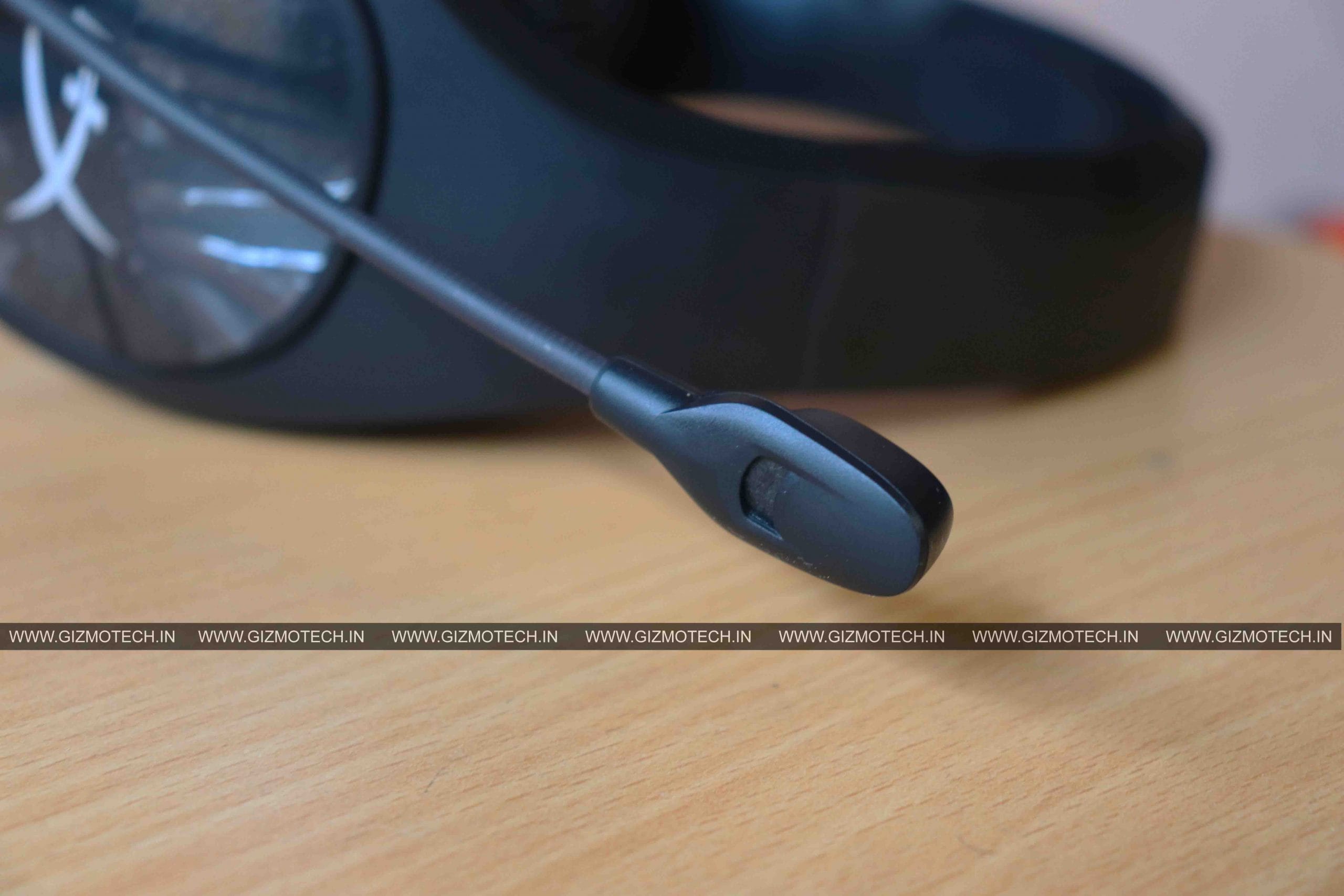 Verdict
The HyperX Cloud Stinger Core (7.1) for PC is a great entry-level headset, which manages to perform very well the functions of presenting a great sound with good muffling, quality microphone with noise cancellation and lightness, which will make gaming a great experience.
The 7.1 virtual surround sound system doesn't make much of a difference in gaming. The result is that some people may like some may not like the feature. 
Still, if you're looking for an entry-level headset, add this to your list of considerations. HyperX Cloud Stinger Core (7.1) retails for INR 4,490. Its Wireless version can also be found for Rs 7,490 (there are minimal differences in specifications). Both have two years of warranty for peace of mind.