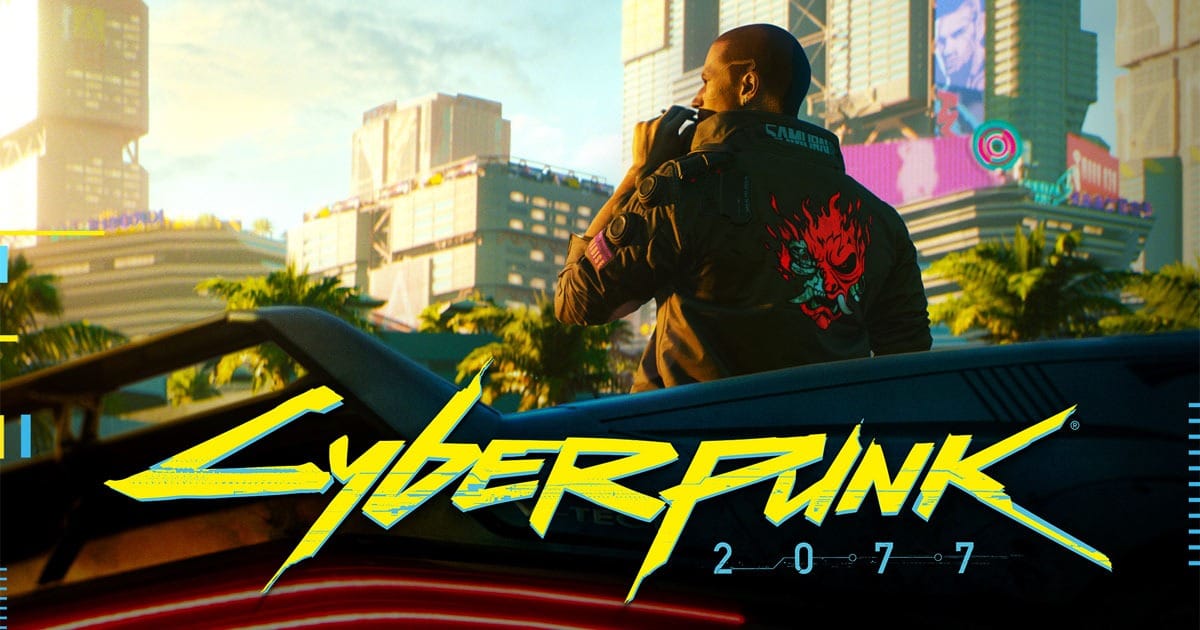 GitHyp co-founder Paul Curtin estimates that the Steam version of the action RPG Cyberpunk 2077 has lost about 79% of its daily audience since its release.
Recall that at the start, Cyberpunk 2077 set a record for single games on Steam – more than 1 million people were recorded in the project. However, the development of CD Projekt RED failed to keep such a high figure.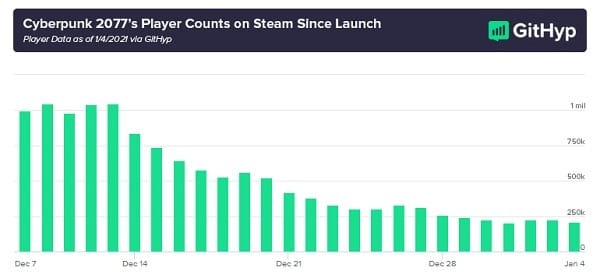 Also Read: The Witcher 3: Wild Hunt is Coming to PS5 and Xbox Series X
Over the three weeks since the release of Cyberpunk 2077, the number of active players has dropped to about 225 thousand, and by now the figures have dropped to below 200 thousand. A decrease in the user base of single games overtime is not uncommon and even natural, but The Witcher 3: Wild Hunt held the interest of buyers longer than Cyberpunk 2077.
At launch, the peak online Steam version of The Witcher 3: Wild Hunt was only 92 thousand people. Nevertheless, during the same period, the game retained more than half of its audience (55 thousand) and lost 79% of it in just three months.