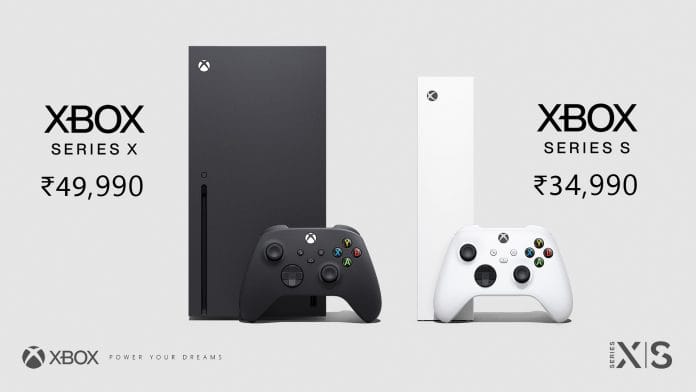 After a long wait and countless rumours, Microsoft has finally officially confirmed the price of the Xbox Series X. The flagship console in the next generation Xbox family which will arrive on November 10. The Xbox Series X will cost 49,990 INR and the Xbox Series S console will cost 34,990 INR.
The device will be available for pre-order starting September 22 along with a subscription to Xbox Game Pass Ultimate in 12 countries.
Microsoft has also announced the Xbox Series S, a discounted device for the next generation of the Xbox family. It is worth noting again that these are different devices. The Series X will support 4K resolution with a powerful graphics processor that will provide a performance of 12 teraflops per second. In contrast, the Series S will be a discounted device that will support the lower resolution and will have a smaller storage volume (512 GB). In addition, Series S will not be able to use physical media (disks), but only digital purchase.
The Xbox is expected to have some challenges in launching the next generation the biggest game that was supposed to arrive at the launch of the device, Halo Infinite has been postponed to next year. However, players will be able to enjoy several Ubisoft games during the launch such as Assassin's Creed Valhalla and Watch Dogs Legion. Furthermore, players will be able to enjoy the Game Pass service which offers unlimited access to a variety of games at a very attractive subscription price.
Also Read: RIDE 4 Announced for PlayStation 5 AND Xbox Series X
Also Read: The Witcher 3: Wild Hunt is Coming to PS5 and Xbox Series X
Also Read: Assassin's Creed Valhalla Will Launch Worldwide On November 10th, Alongside the Xbox Series X | S
For a while, both Sony and Microsoft refused to be the first to reveal the price of their devices to the next generation. Microsoft seems to have been pushed to reveal the details, after a series of leaks at the end of which the company unveiled the Xbox Series S and also went on to reveal the price and launch date of the Series X. 
Now it only remains to find out what the price of Sony's PlayStation 5 will be. Which is expected to give tough competition to the Xbox Series X | S.