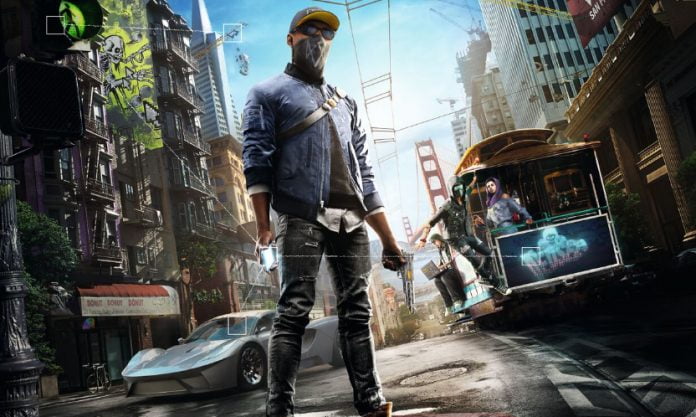 The next game in the Watch Dogs series, Watch Dogs 3 will be Watch Dogs Legion. The Watch Dogs 3 which will take place in London in the near future, in a dark period after the brexit (Britain's separation from the European Union).
The official Watch Dogs Twitter account has just tweeted a short teaser trailer, confirming the title Watch Dogs Legion, as well as the game's appearance at E3 next week.
This is how the sale page of the game on Amazon. If the seller was accurate in the details, then the sales page provided many new data about the intriguing game. The page has already been removed from Amazon as of the date of publication of the article, but its screenshots can be found on Twitter (attached below).
According to the details in the record, the game will have a dystopian scent. In London, after the move of the Berkazit, there were major changes in society, politics and technology. "London is the logical step for Watch Dogs," reads the game's so-called official description. "It's one of the cities with the highest concentration of security in the world, so it will be the perfect playground."
Also Read: Apple Pro Display XDR is Apple's new 6K monitor, starts at $4,999
If you can trust the details published then it also shows that it will be possible to play as any character you meet on the streets of the city. "Every individual you meet will receive a full set of animations, dubbing, character characteristics and visual details produced and directed by the game systems," it says. This is probably an algorithm that produces characters that all have a complete set of animations and can be exchanged.
The speculation that the game will take place in London has already risen in the past. A report from April received full security from the Kotatu website, which stated that it was a finished fact. In addition, details from Ubisoft games have been leaked in the same way in the past, so it is not surprising that this is a real mistake by one of the Amazon sellers, with the correct details revealed prematurely. The E3 show is around the corner, where we will finally be able to corroborate the various reports and officially recognize Watch Dogs Legions.