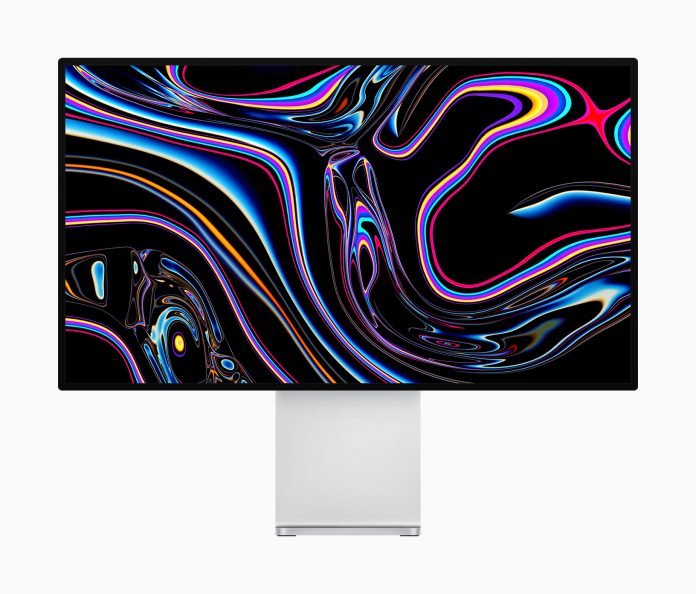 In addition to launching the Mac Pro 2019, Apple helped launch its supporting monitor, which was named the XDR Pro Display at the WWDC 2019 event. As the name suggests, the latest monitor from Apple is a monitor that can display HDR content that is more extreme ( Extreme Dynamic-Range ). This monitor made by Apple has a 32-inch LCD panel capable of displaying images up to 6K resolution (6,016 x 3,384 pixels) with Retina Display technology. The XDR Pro Display screen itself is protected with "nano-texture" glass which can protect the screen from the reflection of light around the monitor, such as light, sunlight, and so on. Pro Display XDR can also display HDR content with brightness levels up to 1,600 nits and a range of colours in a specific spectrum (colour gamut ) P3 with Apple TrueTone technology to adjust the light on the screen automatically.
In terms of design, the back of the Apple Pro Display XDR is similar to the design of the Mac Pro shell with the design language a style of "grated coconut" wrapped in metal. Apple claims this design also functions as a heatsink so that the monitor can accommodate excessive heat when displaying HDR content with maximum brightness. In addition to the monitor unit, this latest Apple-made display is also equipped with a monitor stand (Pro Stand). The monitor stand is equipped with a screen rebuttal that can rotate the display from landscape to portrait mode. Pro Stand also has a Thunderbolt 3 port that can be used to connect monitors with Apple devices, such as Mac Pro and MacBook, and also with 5 other XDR Pro Display monitors.
Also Read: Huawei Nova 5i with Triple Camera and Kirin 710 spotted on Geekbench
Price and Availability
For availability, the Apple Pro Display XDR will be available around next fall. The price will be priced in the range of $4,999 (US) or 3,47,780(INR) and for the anti-glare option with a finely etched glass panel will cost $5,999 or 4,17,350 (INR).
While the monitor stand (Pro Stand) is sold separately at a price of $1,000 (US) or 69,570(INR) and (VESA) is priced at $199 (US) or 13,844(INR).