Tech
Samsung Begins Mass Production of Industry's First 12Gb Mobile LPDDR5 DRAM for Premium Smartphones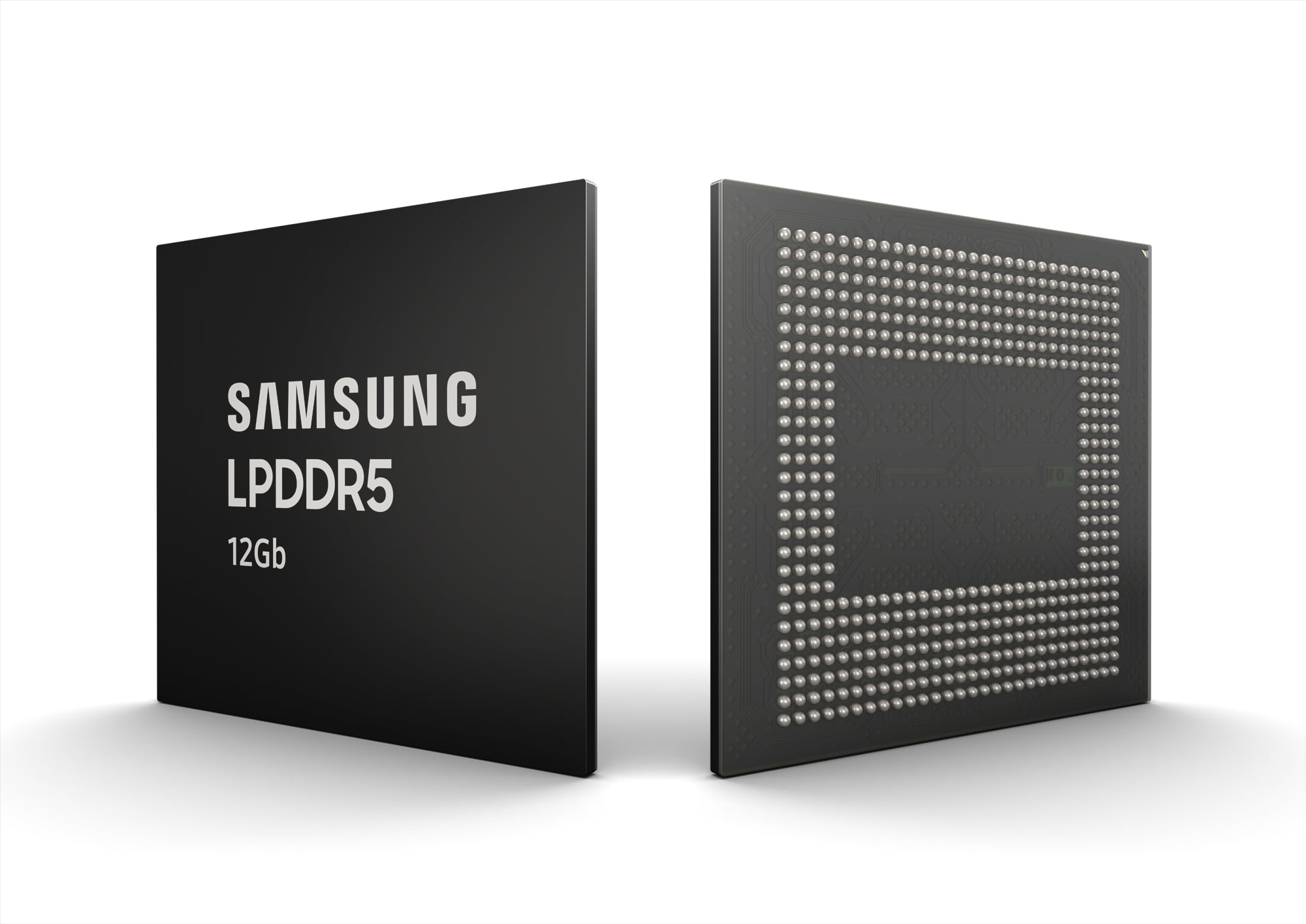 Samsung Electronics, a leader in the DRAM memory market, announced the launch of the mass release of the industry's first LPDDR5 DRAM memory chips with a density of 12 Gbps. New RAM is produced by the technology of 10-nanometer class of the second generation (1y nm). It is designed for the new generation of flagship smartphones and, according to the manufacturer, optimized for 5G networks and artificial intelligence systems.
Note that Samsung Electronics has mastered the release of a new LPDDR5 DRAM memory in less than six months since the start of mass production of LPDDR4X crystals of the same density at the same rate of 1y nm. By the end of this month, the company plans to start mass production of 12 GB LPDDR5 modules, packing 8 similar microcircuits in one case, and next year to develop 16 Gb LPDDR5 DRAM crystals.
Also Read: HyperX Alloy FPS Pro Mechanical Gaming Keyboard [Review]
If you compare the new memory with previous chips LPDDR4X, the performance gain reaches 1.3 times. The capacity of the new memory is 5500 Mbit / s in one line against 4266 Mbit / s in LPDDR4X. The manufacturer claims that in the modules with a capacity of 12 GB, this memory will allow you to transfer 44 GB of data (12 movies in high resolution Full HD) in just a second.
The manufacturer also claims that the new RAM modules consume up to 30% less electricity, this allows smartphones to work even longer without recharging. It was possible to reduce energy consumption due to new circuit solutions, improved synchronization and other improvements.
Apparently, the 12-gigabyte LPDDR5 DRAM memory will appear already in the upcoming Samsung models of the flagship Galaxy Note10 series. Depending on the level of demand, Samsung can transfer production to its second plant in Pyeongthek as soon as it is built (it is expected that this will happen next year).
In conclusion, there is a table with a chronology of Samsung mastering the release of new mobile DRAM-memory chips.