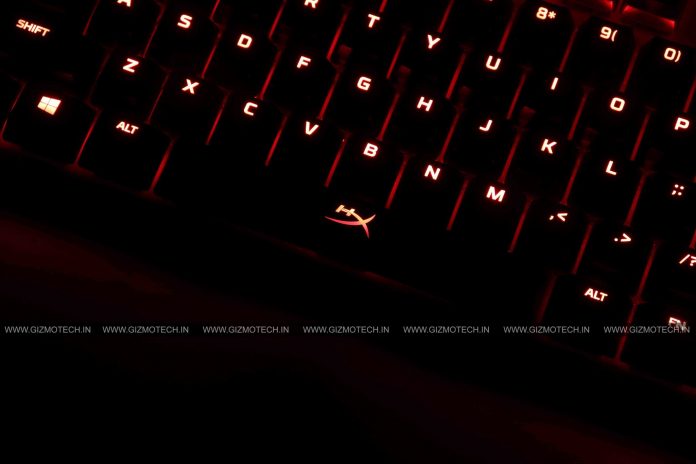 HyperX Alloy FPS Pro is a Mechanical keyboard from HyperX Alloy family of Gaming Keyboard. The HyperX FPS Pro is a shortened (Tenkeyless or TKL) TKL-format for version purely for gamers, as well as for those who do not make the most productive use of space on the desktop.
The HyperX Alloy FPS Pro version I reviewed is equipped with switches Cherry MX Red – these are switches without tactile feedback and sound response. There are other variants also with Cherry MX Blue (Clicky), Cherry MX Red (Linear) and Cherry MX Brown (Tactile) with Red Backlighting.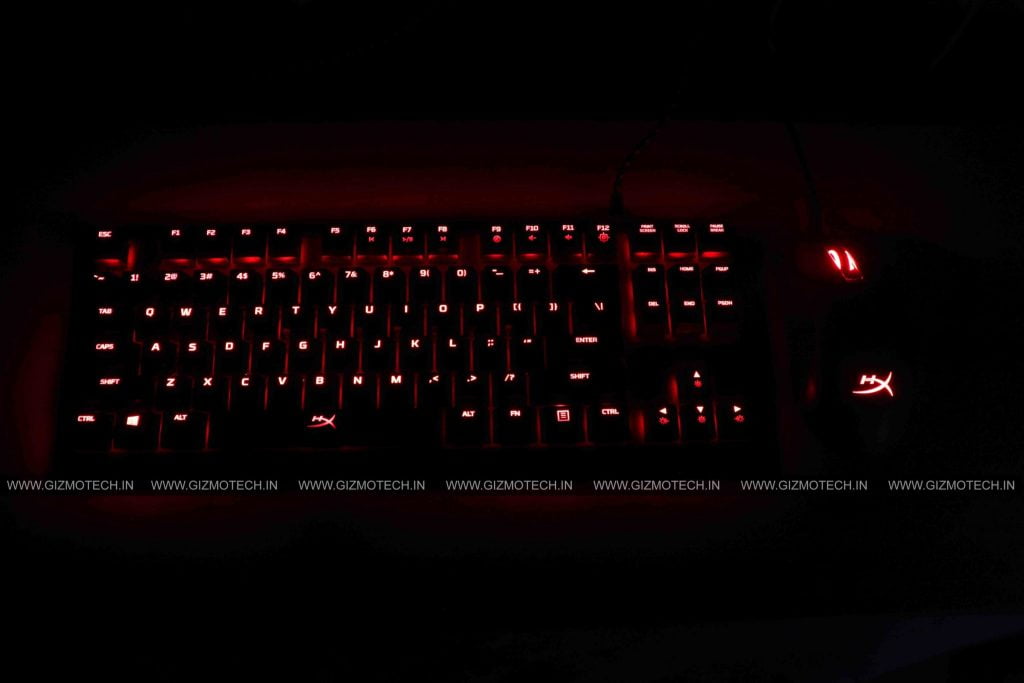 Inside the Box
HyperX Alloy FPS Pro Mechanical Gaming Keyboard
Detachable USB cable
Documentation
Keys and Switches
The HyperX Alloy FPS Pro is equipped with switches Cherry MX Red. Their life cycle is 50 million clicks. I was comfortable playing games and writing texts on this keyboard. The keys are soft, quiet, easy to press.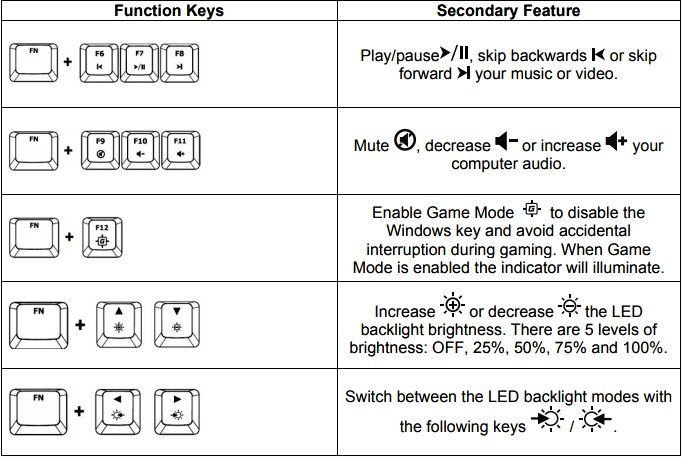 Multimedia keys are combined with functional ones: F6-F11 are responsible for switching tracks and volume control, and F12 – for switching on the game mode (the Win button is locked).
There are five brightness levels and six backlight modes. Brightness and modes are selected using combinations of Fn with arrows. At first, it was unusual for me that Fn is to the right of the space. I used to be on the gaming keyboards on the left. But it's even better because you can control the backlight with one hand.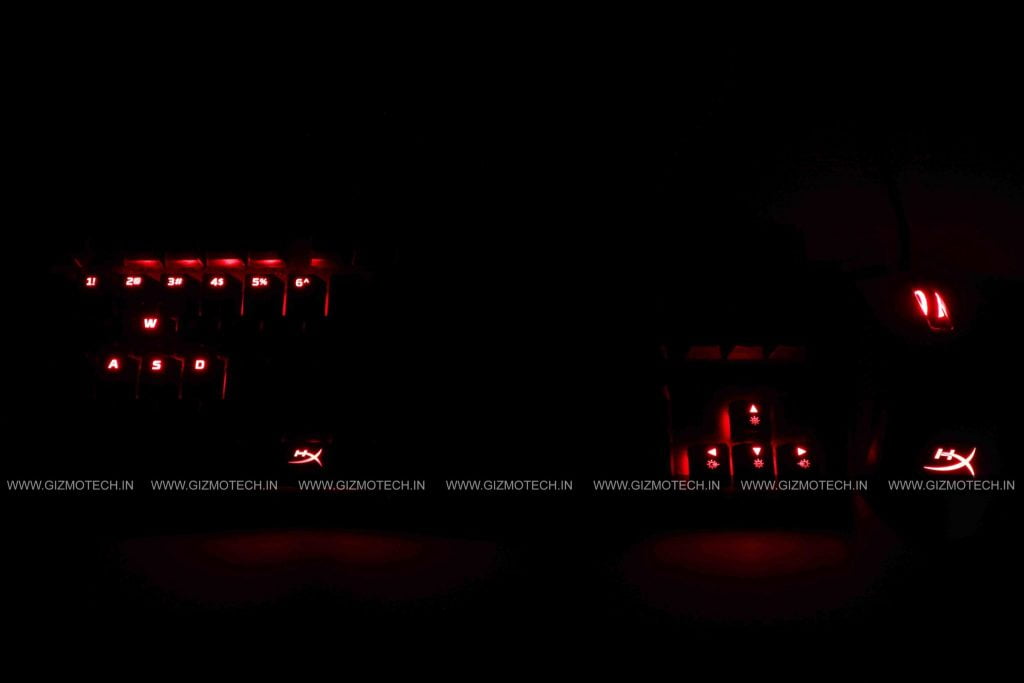 In addition to compactness, the lack of a Num-key block in HyperX Alloy FPS Pro is also due to the fact that the keyboard was designed for fans of first-person shooters: the smaller the keyboard, the more space on the desk for the mouse.
Also Read: LG Delivers Both Innovation And Intelligence in it's New ThinQ TV Range
The Cherry switches installed here have a slight roughness effect when pressed, so at first, until the switches work out, you will have to put up with some friction during a keystroke. We tried playing CS: GO, PUBG, Fortnite and the Cherry MX Switches won't disappoint. The TKL format of the keyboard also adds to the portability and joy of working.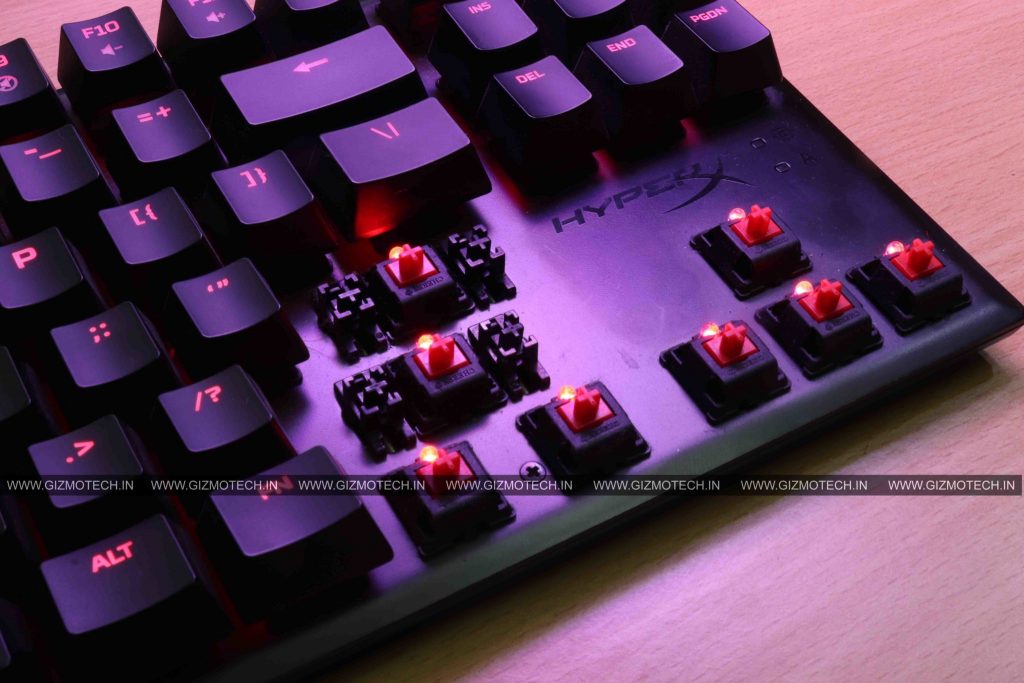 Final Thoughts
The HyperX Alloy FPS Pro takes the idea from a basic mechanical gaming keyboard, houses them in a sleek steel frame and adds customization to Red Backlighting. It's a sturdy little board that's perfect for tossing into a backpack on your way to a LAN party.
The minimalist design and small form factor make it portable and steel housing made it durable. The only thing we didn't like that it lacked replaceable keys nor a cover for transportation. It's a decent buy if you are getting it under Rs 5,500 (INR). Also, there are decent options from Gigabyte, SteelSeries.