Review
Kingston A1000 M.2 NVMe SSD Review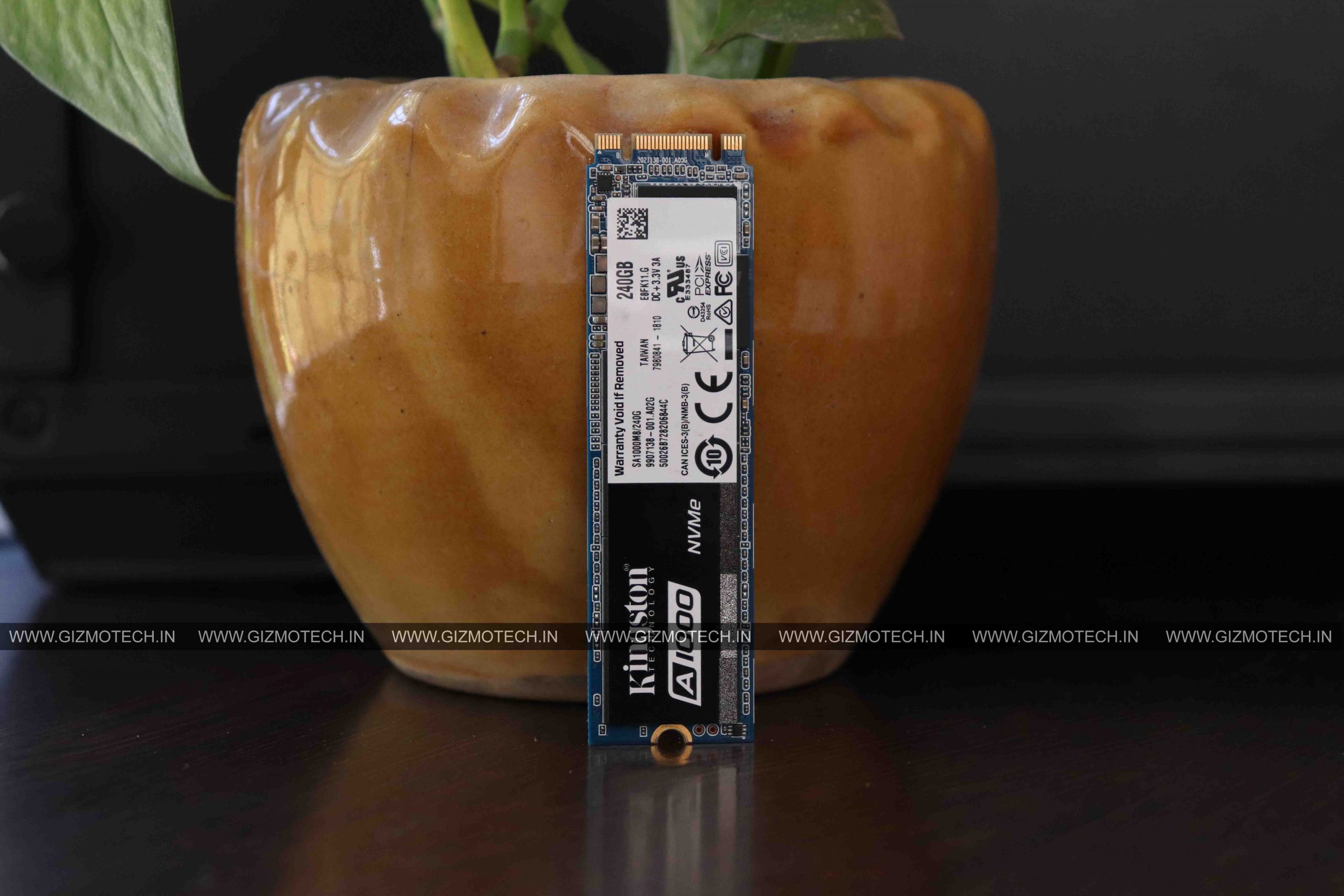 Kingston A1000 Nvme SSD is the latest addition to the Kingston internal SSD market. The Kingston A1000 is available in different versions with a capacity of 240, 480 and 960 GB and uses PCIe NVMe interface. In our Kingston A1000 Review, we will be reviewing the base variant of 240 GB.
The Kingston A1000 is priced at Rs 4,080 for 240 GB variant and is already available in Indian stores and online markets. (Amazon)
Inside the Box
Kingston A1000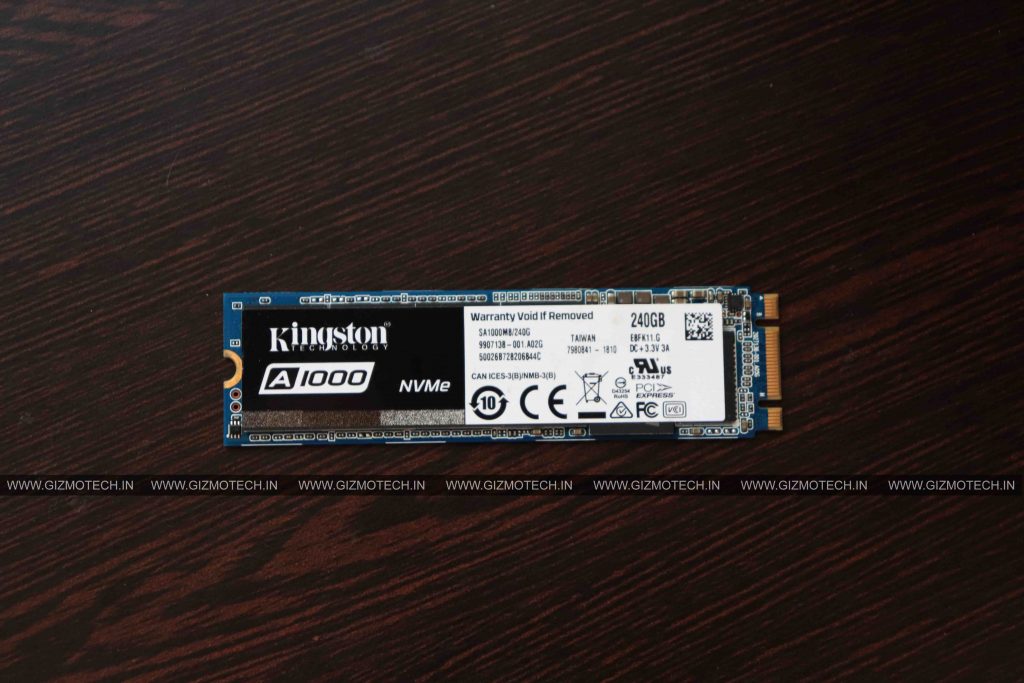 About Kingston A1000
The Kingston A1000 uses TLC (Triple Level Cell) flash memory – manufactured by Toshiba – around a Phison PS5008 controller. Furthermore, the SSDs have DDR3 cache memory, of which 256 MB is placed on the 240 GB model, 512 MB on the 480 GB model and 1024 MB on the A1000 960 GB.
Also Read: HyperX Fury RGB SSD Review: The RGB Hotness
Kingston A1000 Performance and Benchmarks
The Kingston A1000 240GB has a PCI-E 3.0×2 channel limitation this causes the read speed to be about 1600MB/s and the write speed to be about 900-1000MB/s. This performance is still higher than the SSD with a SATA 6Gbps interface.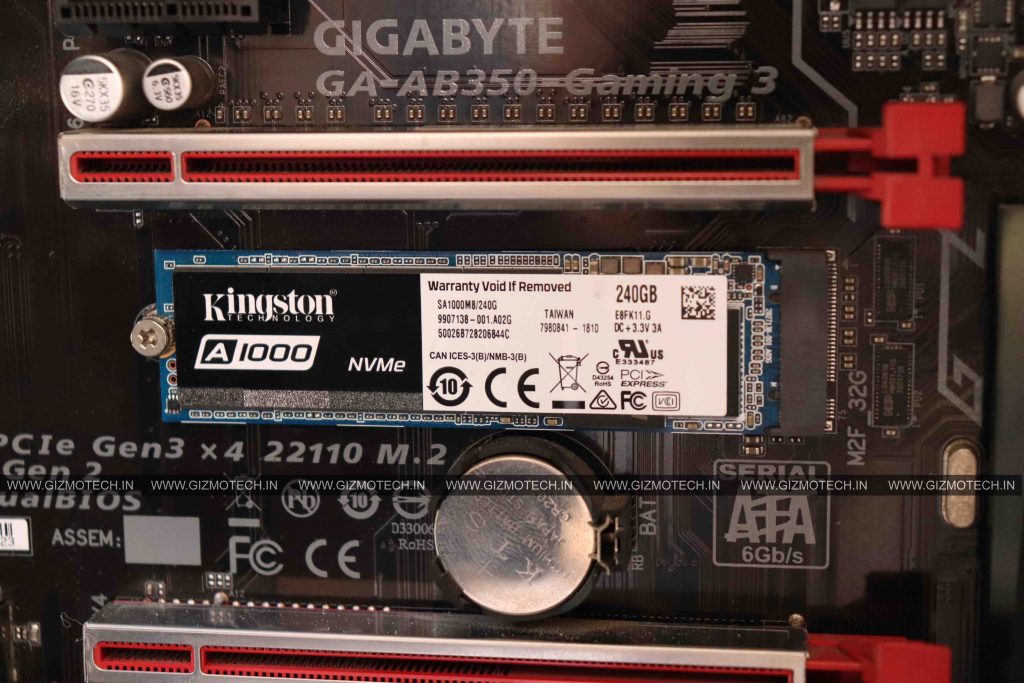 It is worth mentioning that the power consumption of Kingston A1000 240GB hard disk is extremely low, the maximum read and writes are 0.458W and 0.908W respectively and the power consumption of less than 1W is very suitable for notebook upgrade.
The 240GB variant of the SSD should be able to perform up to 1,500/800MB/s in Sequential Read/Write testing with up to 100,000/80,000 IOPS. The 150TBW (Terabytes Written) is the life of the Kingston A1000 SSD which ensures that the drive will last longer and will keep your data safe. And if you are worried about the warranty the additional 5-year warranty is a cherry on the top.
The Kingston SSD manager is Kingston proprietary software which helps us to track the drive health and also can be used to upgrade the SSD firmware.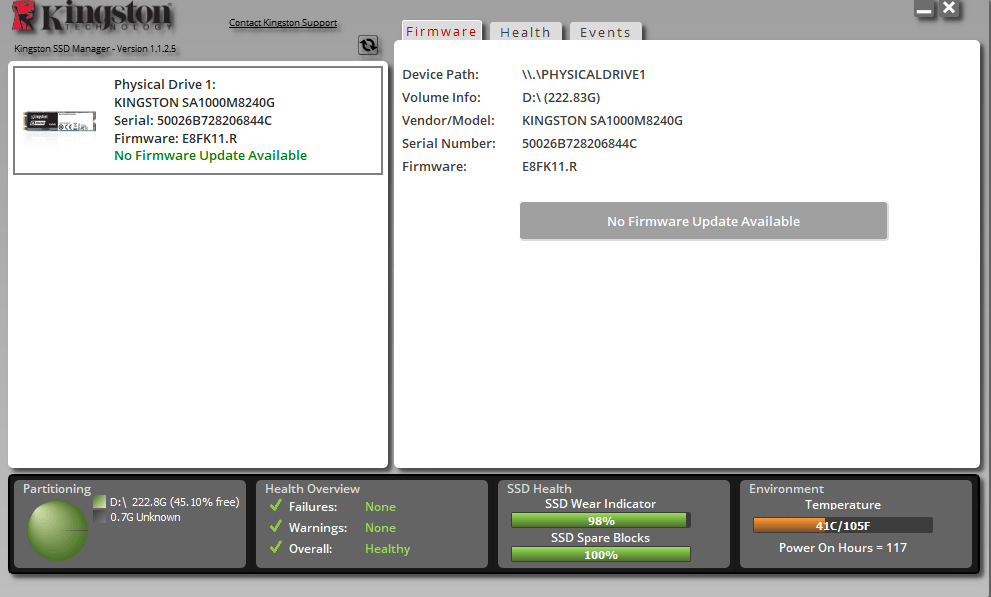 Conclusion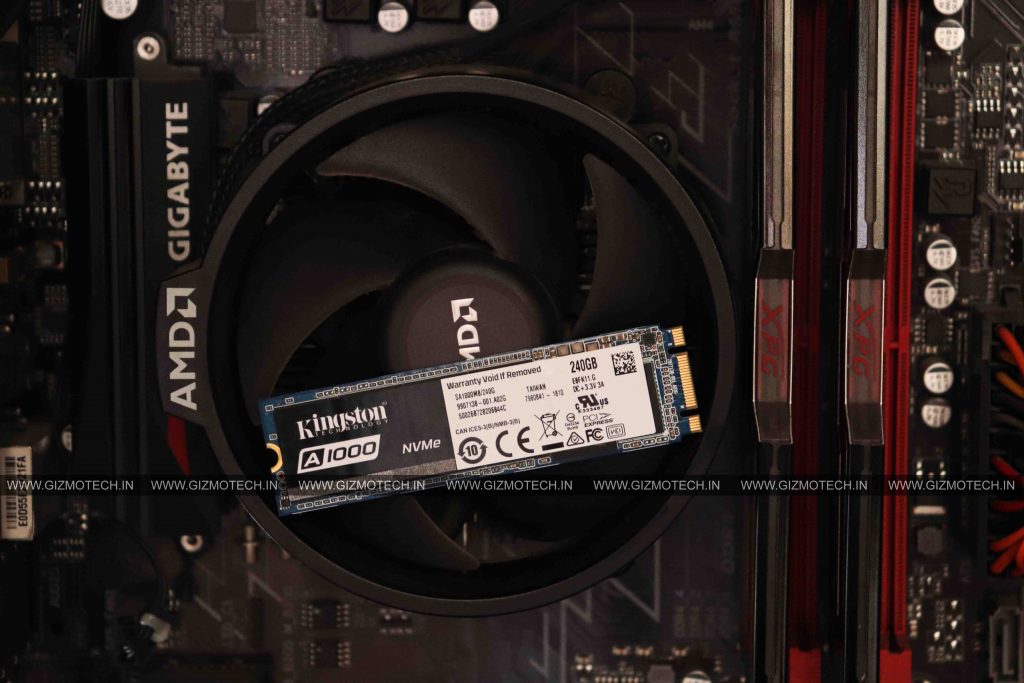 In our Kingston A1000 Review we found that Kingston A1000 performs great for the money in both synthetic and real-world benchmarks and the power consumption is also very low. Of course, there are faster NVME SSDs available, such as the Samsung 970 Evo which delivers better performance in all benchmarks. The question is whether you will notice this performance boost in daily use as boot timings are very similar although it depends on the end-user for preference.