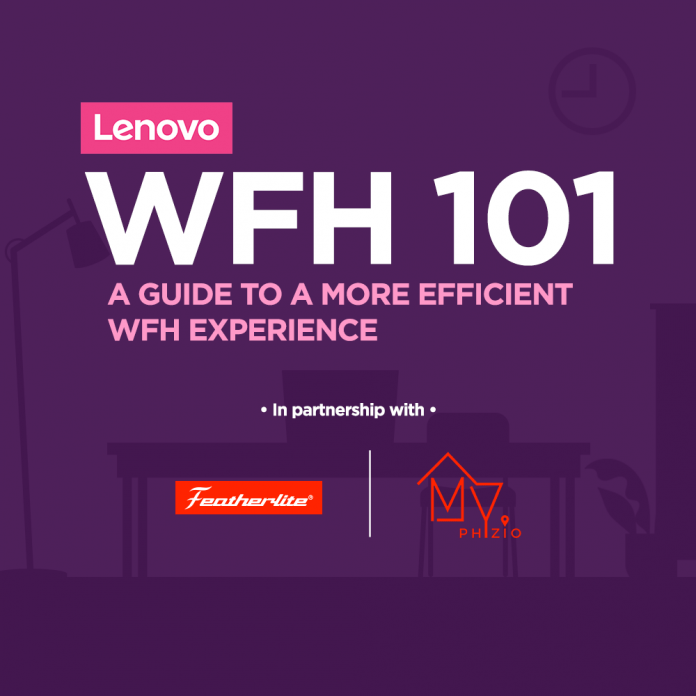 Lenovo, the global technology solutions provider, has collaborated with Featherlite – a leading furniture manufacturing organization, and MyPhyzio – a professional ergonomic consulting firm to build an effective 'Work From Home' guideline for efficient remote working experience titled WFH 101.
This initiative is aimed at educatingeveryone about maximizing productivity while working from home, and will focus on three aspects:
Guiding consumers in setting up their dedicated workspace at home
Advising them on the right products and technologies to enable maximum productivity
Recommending best practices while working from home, to ensure healthy lifestyle, work-life balance, and avoid burnouts.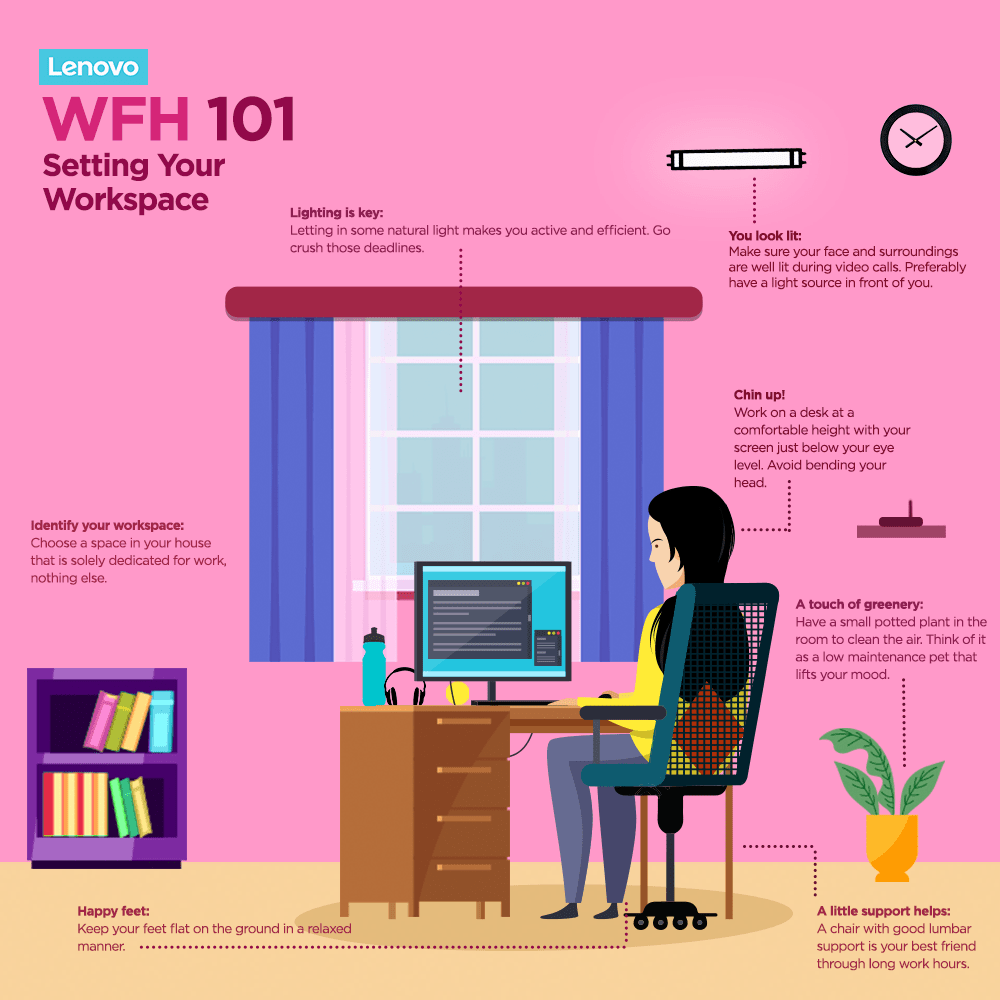 According to a recent global Lenovo study conducted specifically on the evolution of work during COVID – 19, 43% Indian professionals surveyed complained of back pains, while 38% complained of neck pains, and more. Along with physical ailments, workers across India have also identified healthy work-life balance as another top challenge while working from home. In fact, 70% feel it is more important to have separate devices (personal computers, phones, etc.) for work and their personal life.
Also Read: How to Use Your Canon DSLR for Video Conferencing
These insights highlight the need for a proper WFH guidance to minimize discomfort, including ergonomically designed furniture, uninterrupted internet connectivity, large external monitor that adjusts to natural eye-level, appropriate headphones and other neatly arranged accessories.Maintaining right body posture, making time for lunch and coffee breaks, and following basic videoconferencing etiquette are also important for individuals working remotely.
Consumers can set up their ideal home office with Lenovo's PC Pal support for choosing the right computer, avail 10% discount on ergonomic office chairs from Featherlite, and 50% off on online consultations with MyPhyzio ergonomist which is valid on all eligible Lenovo purchases till 31 August  2020.