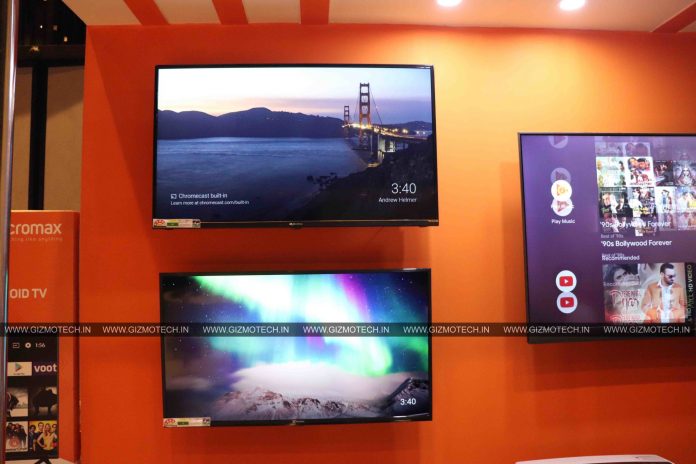 Reinventing the consumer durables industry in India, Micromax Informatics Ltd, today launched two new series of products –Google Certified Android Televisions and Fully Automatic top loading Washing Machines. With this, Micromax is yet again bolstering its product portfolio to cater to the needs of the evolving Indian consumers and further building on its vision to be a complete consumer electronics brand.
In tune to its strategy of bringing alive affordable innovation across multiple screens, the 32"( 80 cms), 40"(102 cms) and 43" (109 cms)Google-Certified Android Television offers the audience a stunning picture quality experience with a 16:9 aspect ratio. The Google Assistant on Android TV is the same Assistant being used and loved by consumers on phones and speakers. As a result of this newest addition to Micromax's family, the consumers can now enjoy a wholesome entertainment experience through a quick and easy access and also control devices around the house – all with just one's voice.
Also Read: Xiaomi Redmi K20 Series to go on Pre-Launch Alpha Sale
To give an impetus to its existing washing machine portfolio, the company is launching its first ever Fully Automatic top loading Washing Machine. The Fully Automatic top loading Washing Machine is available with a wash capacity of 6.00 kg, 6.5 kg, 7.00 kg and 8.00 kg. With unique features, it redefines the experience of everyday solutions. The Fabricare Wash which is a combination of sapphire crystal shaped inner drum creates a special water flow for better cleaning and extra care of clothes. The super-wide drum creates more washing space which reduces twisting and wear and tear of clothes.
Google Certified Smart TV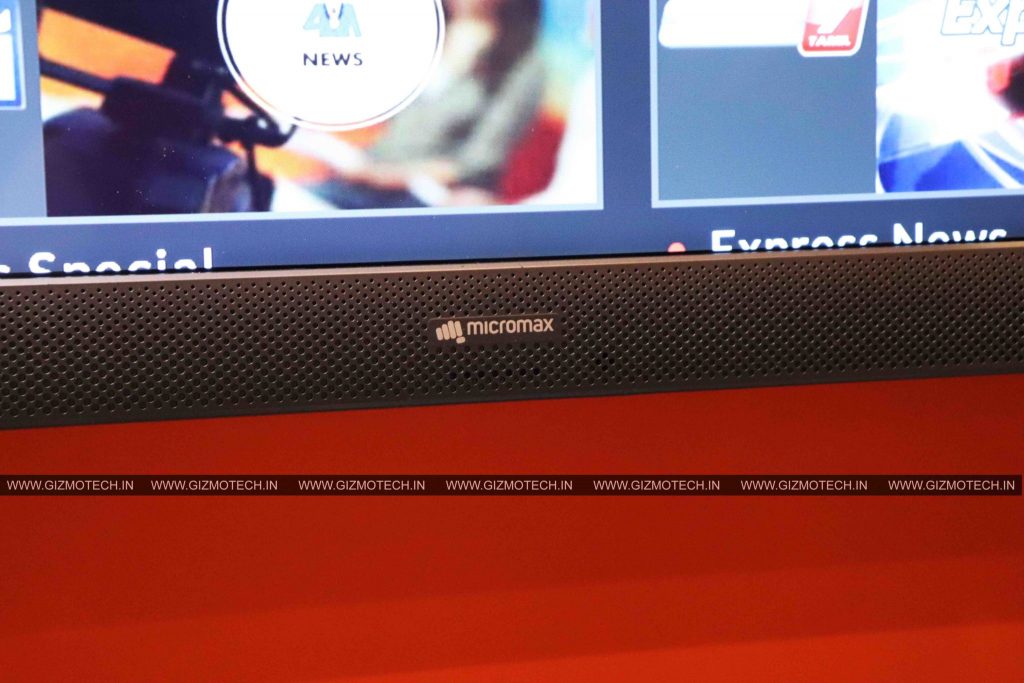 By being certified by Google, the consumers are spoilt for choice as they get access to Google's official PlayStore, Games, Movies, Music and the package. With built in Chromecast, what's even better is that the Android television has Google Assistant with voice-enabled search.
Sound is always known to improve and enhance the viewing experience. Offering the best in the industry, the Micromax Android Televisions is enabled by Dolby Digital Sound. With Wi-Fi and Bluetooth connectivity, viewers can truly enter the world of endless options at the click of a few buttons.
Loaded with features, the new Google-Certified Android Televisions will available starting INR 13,999 onwards from 11th July 2019.
Fully Automatic Washing Machine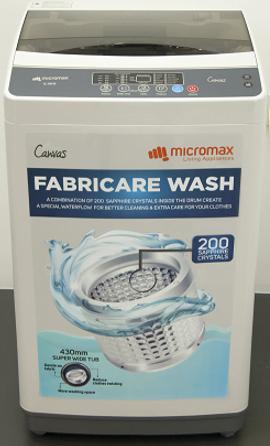 With unique features, this makes everyday solutions much simpler and hassle-free. The Fabricare Wash ensures more washing space and extra care of clothes. The Magic Filter is the perfect solution to having effectively cleaned laundry. The intelligent Fuzzy Logic function works with just one touch of the button, allowing users to not worry about the functioning at every step. It also has the Child Lock mode for complete peace of mind. What's best is the Presence Free Wash which allows to pre-set the time and program and cleanses the clothes without being present throughout.
This newest offering priced at INR 10,999 will be available starting 15th July 2019.